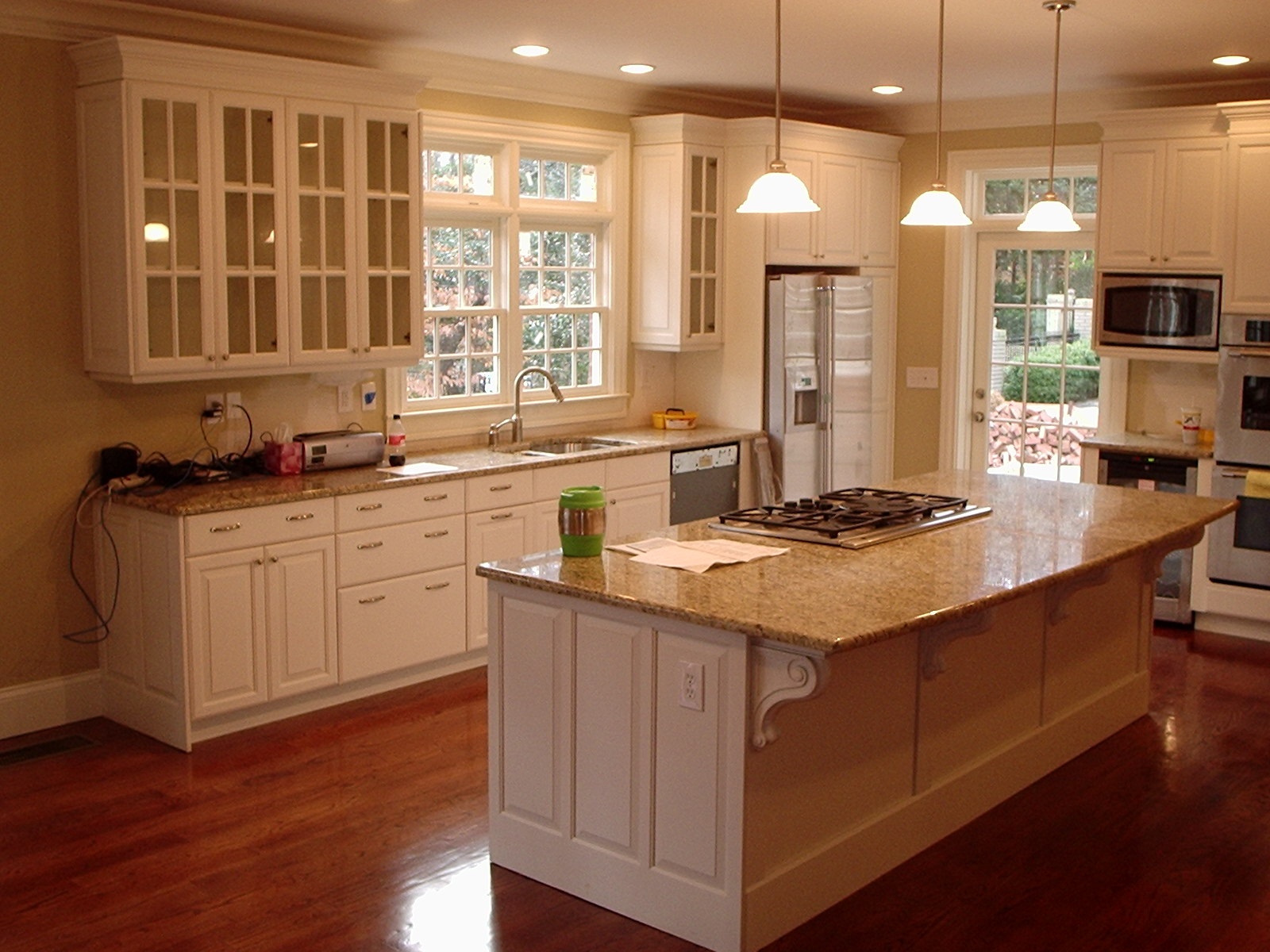 A lot of homeowners, because of pervasively high home prices paired now with soaring interest rates, are opting to stay put in their current houses but maybe do some work to make it perfect for them instead.
The kitchen is one of the main places homeowners think about for a remodel since it's a part of the home that gets so much use.
Kitchens also tend to be one of the priciest remodel projects you can undertake, so how can you know whether or not it's the right time?
1. Your Cabinets Are in Bad Shape
Cabinets tend to be durable, but eventually, you might notice signs your cabinets need to be replaced.
If there's water damage and moisture exposure, this can be problematic. The cabinets that are directly below your sink and above your stove and oven are the ones that might show wear and tear the fastest.
A lot of wear and tear of repetitive motions on cabinets can wear them out, so they might have chipped paint, hardware damage, damage to the veneers or stains, or they might not close properly.
Specific signs you need to think about replacing your cabinets include:
Cracking or swelling
Mold
Loss of function
The visual appearance
Of course, your cabinets don't have to be in bad shape to replace them—they might be intact physically but not your style anymore.
2. Your Needs Have Changed
Your kitchen is likely the primary gathering place in your home for your family, it might be where you entertain, you prepare meals here, and it could have other duties too, such as serving as an informal office or homework space.
The design of your kitchen needs to reflect your needs as they currently exist.
You might have had more kids since you bought your home or last designed your kitchen, or maybe you just moved into a home with a kitchen that never really suited your needs fully. On the other hand, you could now be an empty nester, and rather than a family space, your kitchen will become more of an entertaining space
3. There's a Lack of Space and Storage
A lack of space and storage can go hand-in-hand with your needs.
If you find that every cabinet and drawer is completely packed with items, or you're storing kitchen items in other parts of your home, you should think about whether or not a remodel is in your future.
It might not just be your out-of-sight storage, either. It could be that you're storing too much on your countertops, and your kitchen overall feels cluttered and cramped.
Another issue with your space could be that you don't feel like it's easy for you to cook and get things done.
Even if you don't necessarily add square footage to your kitchen, you can make it so much more functional by optimizing your layout and creatively increasing storage.
4. The Layout's Bad
We mentioned this above, but the layout can be a big indicator you need to rethink your kitchen.
If your kitchen is poorly laid out, it can make everything more difficult, from cooking to entertaining. There are situations where your layout even makes your kitchen dangerous.
The layout could put your stove too far from your refrigerator or your sink too far from the stove, for example. There are any number of ways that the layout could be altogether bad or maybe just wrong for your family.
If you redesign your kitchen, you'll work to create a layout that naturally flows for your needs, focusing on accessibility and freedom of movement.
Again, square footage isn't really the issue here. Even if you still have a small kitchen after your remodel, you'll be amazed at how different it feels with a well-optimized layout.
5. You Want to Sell Your House
It can sound counterintuitive to remodel your kitchen if you're just planning to sell your house, but putting money into this part of the home can give you a strong return on your investment.
If you are going to sell your house and you're designing your kitchen with that in mind, even if you aren't going to do it immediately, you need to think about things that are going to appeal to the average buyer.
Don't get overly personal in your remodel or too specific because then you'll limit your pool of potential buyers.
6. Your Appliances Need to Be Replaced
If your primary kitchen appliances aren't working the way they should and seem like they need to be replaced, it's a red flag that you should consider a complete overhaul of your kitchen. If your appliances aren't functioning well and seem extremely outdated, there's a large chance that the rest of your kitchen may be even older.
7. It's Outdated
This is a simple red flag to watch for—if your kitchen doesn't look or feel modern, you might want to do a remodel. Kitchens can feel fresh and updated, and that's going to change the entire look and feel of your home, even if you don't remodel every part of it.
8. You Dread Being In Your Kitchen
Finally, if you find that you hate spending time in your kitchen for any reason, think about why that is. What's bothering you? Maybe the style of your kitchen doesn't match your preferences. It could also be that your kitchen is in bad shape, is dark, is dreary, or makes things difficult for you as far as cooking.
Yes, you can look at a kitchen remodel through a financial lens if you want to add value to your home, but a lot of it is going to come down to your personal preferences and what you want and like.
Breathing new life into your kitchen can help you feel happier every time you go into the room. It can create a space for your loved ones to gather, and it can make your entire home much more functional, so if you don't want to move, you don't have to. You can stay put but turn your kitchen into what you want and need.