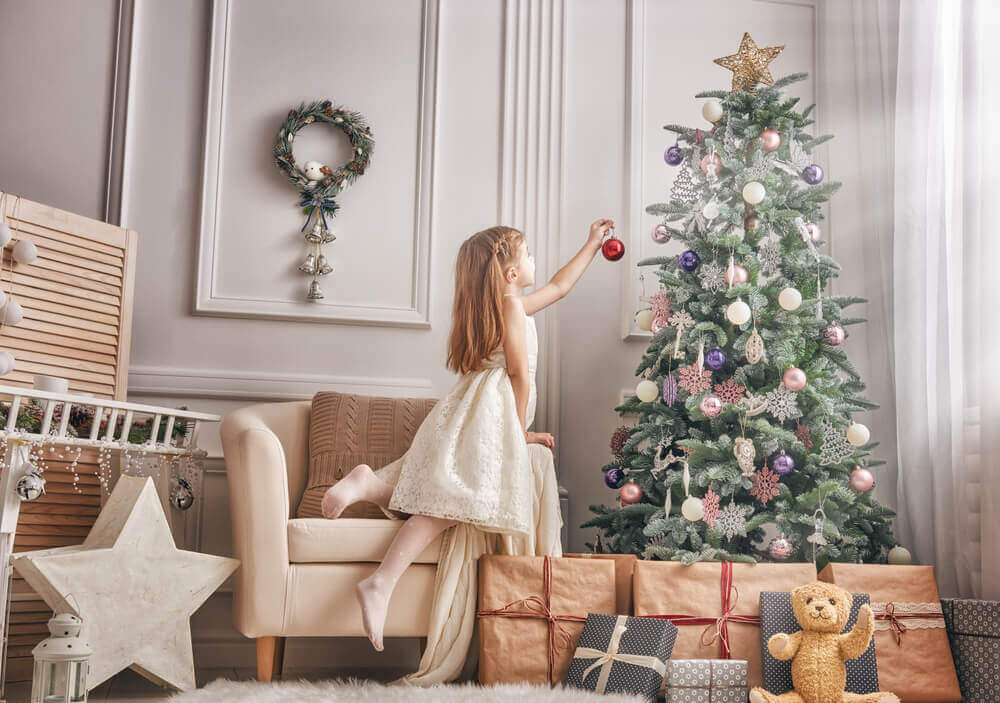 Now that we're halfway through the "ber" months, it's beginning to look a lot like Christmas. You see toys in every store, lights decorating the pathways, and holiday tunes playing everywhere. No doubt, there are so many reasons to get into the Christmas spirit now.
The end of Halloween seems to mark the start of Christmas — at least for stores. But what if you want to get into the holiday mood without having to decorate your home the whole month before the big day? Hanging your decorations early can dampen the festivities, especially if you put up your tree four weeks before Christmas.
Here, we have 8 great ways to help you get into the holiday mood at home without having to go all out.
Infuse the Christmas Scent
If there's one subtle yet impactful thing you might associate with Christmas, it would be through scents. From the sweet and buttery smell of gingerbread cookies or the spiciness of cinnamon, oranges, and cloves, you can infuse these scents into your home to get into the spirit. Whether through scented candles or air fresheners, there are plenty of ways to do this.
Relive Winter Memories
As Christmas is fast approaching, what better way to get into the mood than by reliving some winter memories? Pull up your winter photos from before and place them in frames all around your home. Seeing these pictures will give you that sentimental vibe and make you more excited for the coming holidays.
Incorporate Winter Patterns
Instead of bringing out all the holiday decorations right away, start small by adding winter patterns to your homes. Switch up your tea towels, blankets, bedding, kitchen tools, and other household items with Christmas-themed designs like snowflakes, sleighs, reindeers, and Nordic patterns.
This is your perfect chance to showcase your creativity and play around with designs. If you've got something particular in mind, you can work with a company like London's Fashion Formula who specializes in fabric printing to upload a pattern and print it out on your things.
Create a Cozy Atmosphere
Christmas is often all about fun, comfort, and enjoyment, so there's nothing better than trying to replicate that cosy atmosphere in your home. You don't need to do much during the cold days, you can make some hot chocolate, grab your favourite book, then get under the blankets. Or you can lounge around on your couch and stream some holiday movies — anything that makes you feel warm and comfortable.
Light Up Jars and Vases
You can still add lights to your home before hanging all the Christmas lights. Grab some jars and vases, place fairy lights inside them, then put these by your bedside or living room. It might seem like a small effort, but these light jars can create such a magical atmosphere. Think of these as a teaser to the big lights you'll put up later on.
Switch Your Lampshades
Another subtle way to inject Christmas into your home is through your lampshades. With the sun setting much quicker in the cold season, you'll probably have your lamps turned on more often. Thus, you'll surely notice the difference if you switch them up with some winter print or pattern.
As recommended in an earlier tip, you can look for a fabric printing company to customize your lampshade fabric. There are countless design options to explore, from a simple blue and white snowflake theme to a more complex and intricate pattern.
Add Winter Rugs
Another quick and easy way to get into the festive Christmas mood while at home – adding the rugs. Change up your rugs and carpets to some winter-themed rugs to incorporate the holiday spirit. It can be as simple as choosing Christmas-colored rugs or buying a new rug with a design that matches your holiday design theme for the year.
Get Indoor Plants
You might not want to bring out your Christmas tree just yet, but that doesn't mean you can't add other greenery to your home. Plants are the perfect complement to your holiday decorations since they allow everything to pop out more, and after all, what's not to love about the fresh and vibrant atmosphere that plants can bring to your home?
Some of the best plants to add to your home for the coming holiday include poinsettia, fern, moth orchid, anthurium, and of course, a holly! These will all add color and life to your place without overdoing it.
As you can see, there are so many ways you can make your home more festive and get into the Christmas mood without exaggerating it. Of course, you don't need to bring out the Christmas tree or lights so early. Even something as simple as swapping out some kitchen towels or lighting up a cinnamon-scented candle can make all the difference.