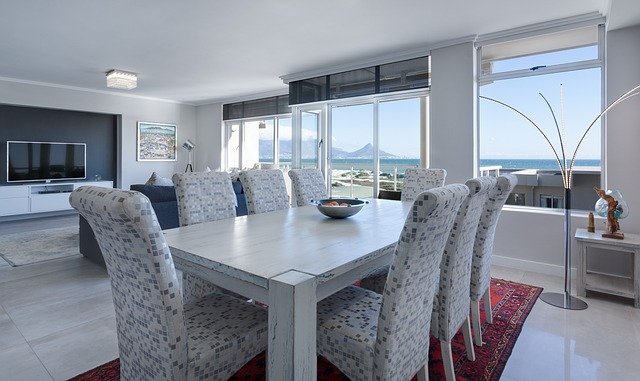 Personalized living space is a representation of who you are and what serves your needs. Customizing your apartment allows you to show off your personality, gives you satisfaction, and makes you feel at home. It also gives you the freedom to choose your preferred décor, creating the ideal living space for yourself. Here are a few ways to personalize your apartment.
Repaint the walls
Repainting plays a crucial role in making your space appealing and vibrant. It adds value, texture, and style to your apartment. When choosing paint for your interior design, go for colors that appeal to you and ensure they align with or complement your home's existing features. Determine the right finish for your space, including eggshell, gloss, and satin. You should also consider how your choice of paint and finish will impact your space's lighting.
Use rugs
Besides bringing excitement into spaces, rugs add warmth, define and anchor rooms. They also create harmony and variety. You can also use rugs to tone down or brighten a room. Using a rug, you can create a focal point or as a wall hanging. Take advantage of the available rug shapes and ensure they align with your furniture alignment. To choose the right rug size, take measurements of the space you intend to decorate, so it fits perfectly. Using rug liners keeps your rugs from creeping or sliding.
Add wallpaper
Wallpapers are a versatile décor choice that you can use to improve your apartment's appeal dramatically. You can install them on the hallways, the dining area to make it elegant, and in kids' rooms for a fun and colorful look. Wallpapers can give your bathroom a fresh look or create a casual living room and a cozy bedroom. They can also make your stairs bright and drawers attractive. They come in different patterns and colors, so choose those that will complement the intended space.
Consider art hangings
Artwork gives you a chance to be creative and showcase everything you love. To get the best out of wall art, ensure it fits the intended space and consider hanging it in a grid or straight line. You can also create a gallery wall that showcases all your likes and preferences. Consider your background to ensure that hanging complements the space. Before you start poking holes on the walls, ensure your lease agreement allows it to avoid costly damage costs.
Include plants
Besides improving indoor air quality, plants add color, life, and texture to a space. You can buy plants like succulents, ivy, fiddle leaf figs, spider plants, and more. You can also visit thrift shops searching for vintage and unique planters to decorate any of your rooms, making them stand out.
Take advantage of accessories
Accessories such as lamps, shower curtains, and throw pillows are ideal for making your space unique. They add character, vibrancy, and cohesiveness, completing your space's look. Your accessory choices should align with existing home features to boost aesthetics.
Endnote
Personalizing an apartment can be challenging. This is because you eventually have to move out, making it hard to invest in significant customizations. Consider using the above tips the next time you want to personalize your apartment.