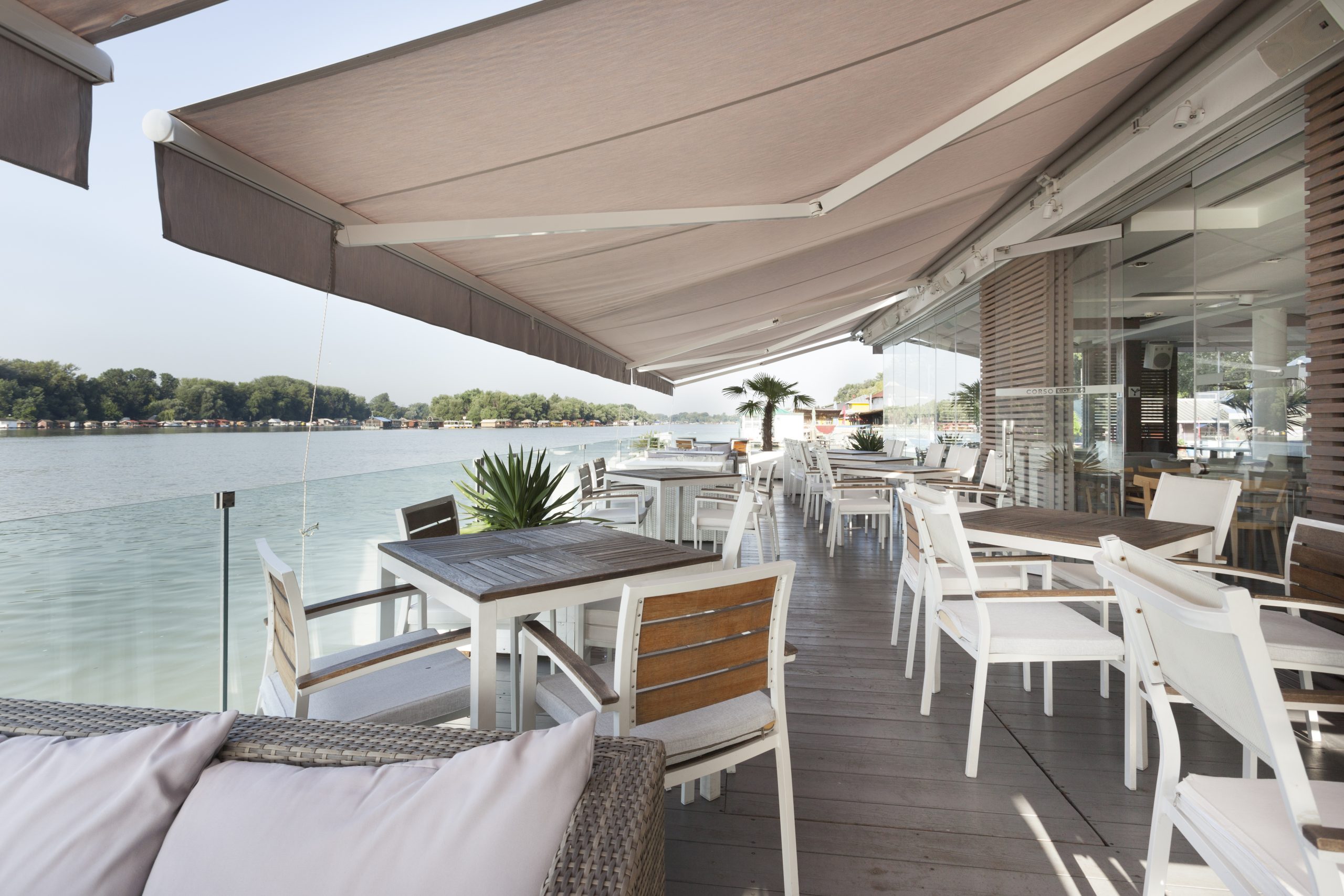 Are you tired of the blistering summer heat and just want to have some shade while feeling the breeze on your lawn? One of the simple home improvements you should consider is installing a retractable awning. They provide many benefits, and they can be installed on your windows, patio, and doors.
Retractable awnings are also very versatile as you can pull them out when you need shade or fold them if they're not needed. But you need to get the ones that have the best value for money like the ones offered by https://tradesbyjack.ca/retractable-awnings/ and other shops.
Why You Need to Have Retractable Awnings in Your Home
There are many benefits to having retractable awnings for your home. Here are some of them:
1. Protection from UV Rays
There are days, especially during summer, when the sun is unbearable, and you can't stay outdoors without getting sunburnt. These simple sunburns won't also be the only health issue caused by prolonged exposure to UV rays. They could also cause skin cancers.
When you choose to install retractable awnings, it will give you more protection from the sun and lessen the heat. You'll have a better time on your patio or your lawn as you'll only feel the breeze instead of the scorching sun.
2. Your Furniture Will Last Longer
The biggest reason why your windows and doors fade or become weaker is exposure to direct sunlight. They cause damage because the rays penetrate through openings and get into your furniture and other fittings, the effects of which will only be noticeable after some time.
By installing retractable awnings, your home's furniture and fittings will be protected from the sun's harmful UV rays. As they'll last longer, you can save more by not replacing them as often compared to when they're fully exposed to sunlight.
3. They Provide Flexibility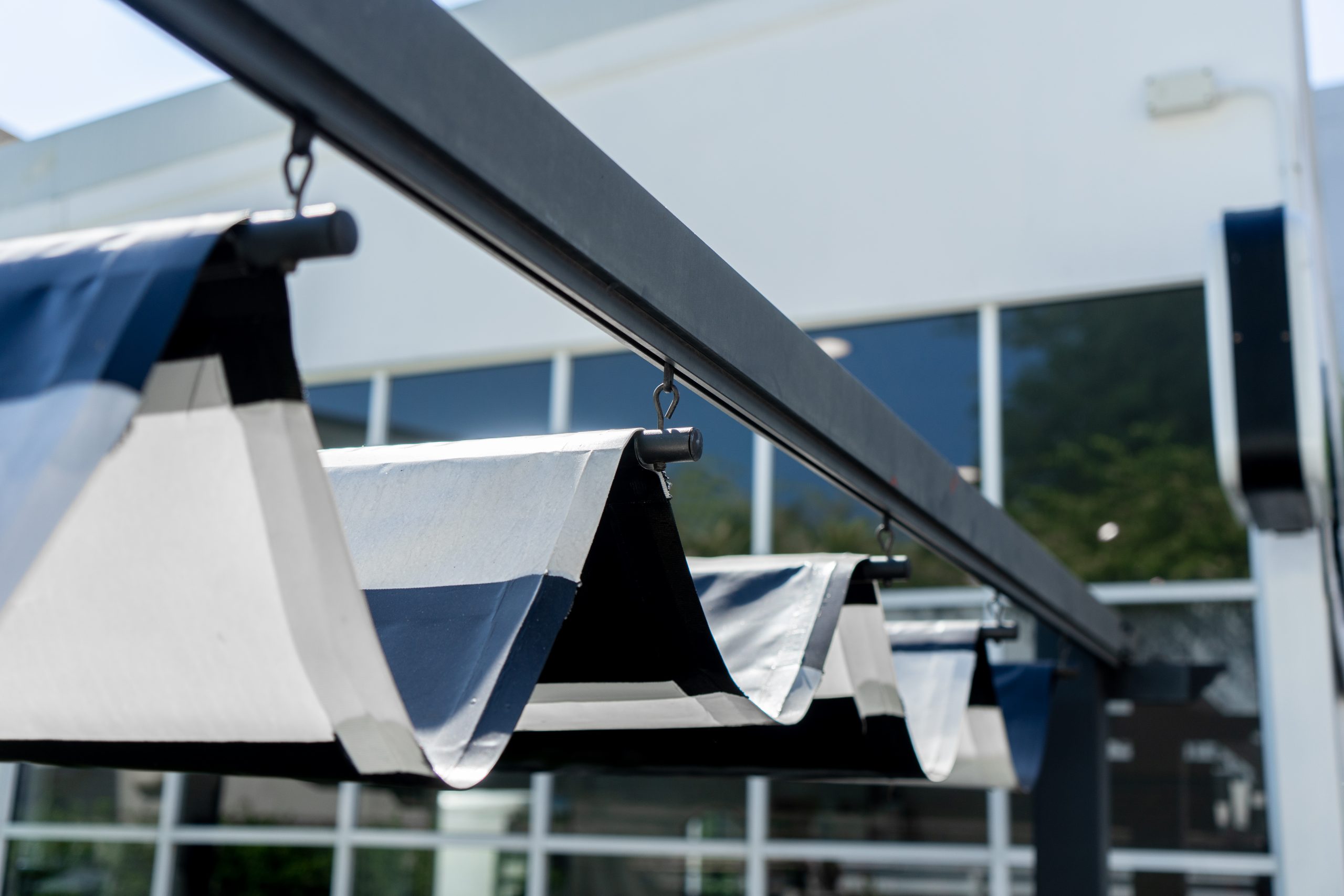 Even though sunlight can cause damage to your furniture, you still need to have enough light to come inside your home. Since they're retractable, awnings can be fully extended at noon and be folded up early in the morning or late in the afternoon. By doing it this way, your home's interior will still receive much-needed sunlight while keeping the heat away.
4. They're Very Easy to Use
One of the main benefits of going for retractable awnings instead of other options is they're easy to use and install. Your home's design doesn't matter much as you can ask a professional to install them for you. You can also opt for motorized awnings as they can easily be folded or opened by anyone through a click of a button.
5. They Can Complement Your Home's Design
Retractable awnings should be your top choice if you want to preserve the aesthetics of your home. They can't also adversely affect the design of your outdoor space. Instead, they can add a certain charm to it.
Awnings can also extend the time of your outdoor stay since you'll have protection from the sun. You can also opt for a custom-made awning if you want it to fit your home's theme.
6. They're Very Affordable
Money is often the deciding factor when it comes to any home improvements for most people. If you don't have the budget to build a permanent gazebo or other structures to provide shade for your outdoor space, you should go for the next best thing. Retractable awnings are perfect if you want to save on costs as they're cheaper to buy and install. They can also be fitted once, so you would also save on fees for professional installers.
The Most Common Types of Retractable Awnings
These are some of the most common types of retractable awnings:
Lateral Arm Retractable Canopy: Retractable canopies are the modern iteration of patio awnings. The canopy is primarily made of fabric that retracts, but it's durable enough to withstand storms and strong winds. They're also customized and can be as large as 30 ft. by 15 ft. These canopies also have a lateral arm that can allow you to adjust the projection and pitch.
Fold-Up and Roll-Up Retractable Awning: These retractable awnings can fold up or roll up if you want to hide them. With both types of awnings, the canopy becomes stretched when it's fully extended, allowing water from rain to roll off and keep the area covered dry. But fold-up awnings can be more susceptible to dirt, so roll-up awnings have quite an advantage as they roll into a metal housing to prevent dirt and debris from coming in.
Drop Arm Awning: These awnings use weather-resistant fabric, and they are stored inside a roller tube. Their spring-loaded arms also enable them to be durable while fully extended. They are also very flexible, and you can adjust them to your desired position.
Ribbed Awning: This type of awning is different from others as they have sides formed by the semi-circular ribs that meet the walls of your house. They can also extend and form an arc, so they're perfect for small windows and doors. But this type of awning can only be operated manually.
Conclusion
Although having enough sunlight is good for your home as it makes the interior a lot brighter, it can also be an inconvenience if you want to keep the heat out or protect your furniture from UV rays. So, having a retractable awning installed makes sense since you can have an area with enough shade while also protecting your furniture and fittings. Another benefit is the sheer number of options you can choose from, so you won't have to worry about buying one that clashes with your home's theme.