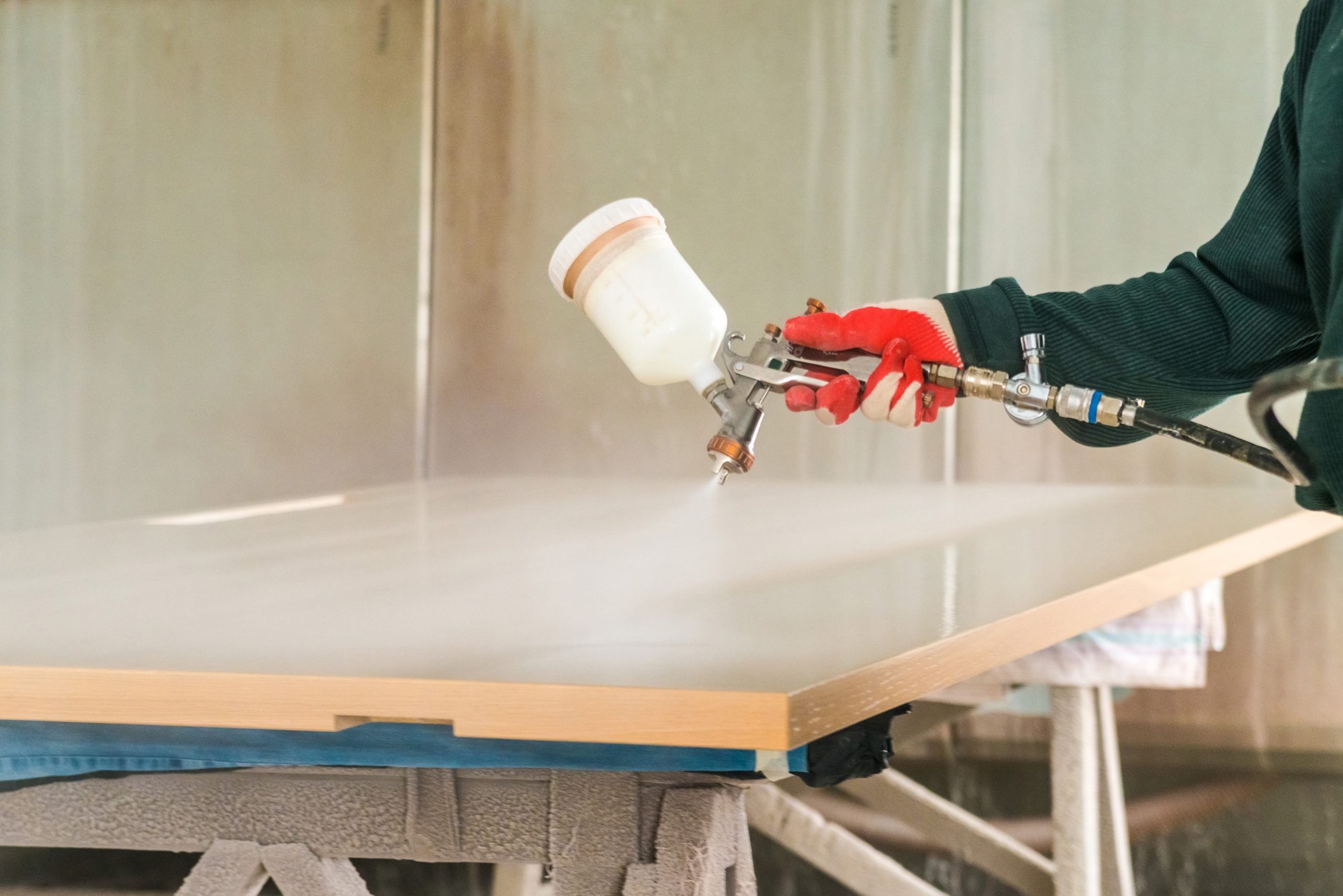 Your house's interior won't look and feel complete without any furniture. Your living space would feel empty, and you won't have any household items to make you feel comfortable inside your own property.
Getting good-quality furniture is an investment for many homeowners. However, it's not surprising to see the quality and appearance of furniture diminish over time. Hence, it's best to know some effective methods of bringing them back to life. Here are some.
1. Refurbish The Paint
Shopping for new furniture to decorate your home could be a fun activity to do. However, the vibrancy and appearance of newly bought furniture often fade over time. If you've had your things for a while, you may observe a difference in their paint quality or color. Fortunately, you don't need to get new ones to bring your interior back to life. You can try to freshen up your furniture by simply repainting them.
For instance, if your wooden table is already looking old, you could use a quality HVLP gun to spray a layer of lacquer to make it shiny again. It's an easy and affordable method to coat your wood accents with a protective liquid evenly. You may also paint the parts of your other stuff that are chipped off or faded. This way, all the items in your home would look bright and new.
2. Change The Upholstery
Your furniture isn't immune to wear and tear. Using them for a long time would eventually make the quality of their materials decline. For instance, if you've had your sofa for years, the cushion may feel loose or uneven whenever you sit on it.
If you want to give it a new life, you can opt to replace its upholstery instead of throwing it away. You can retain the furniture frame so you could ensure it'd still fit your living room once you repair it, especially if you don't have a spacious interior.
You only need to purchase new cushions and covers to create a new look for your old home items. Afterward, you could perform the repair yourself or hire someone skilled in fixing upholstery.
3. Repurpose Old Furniture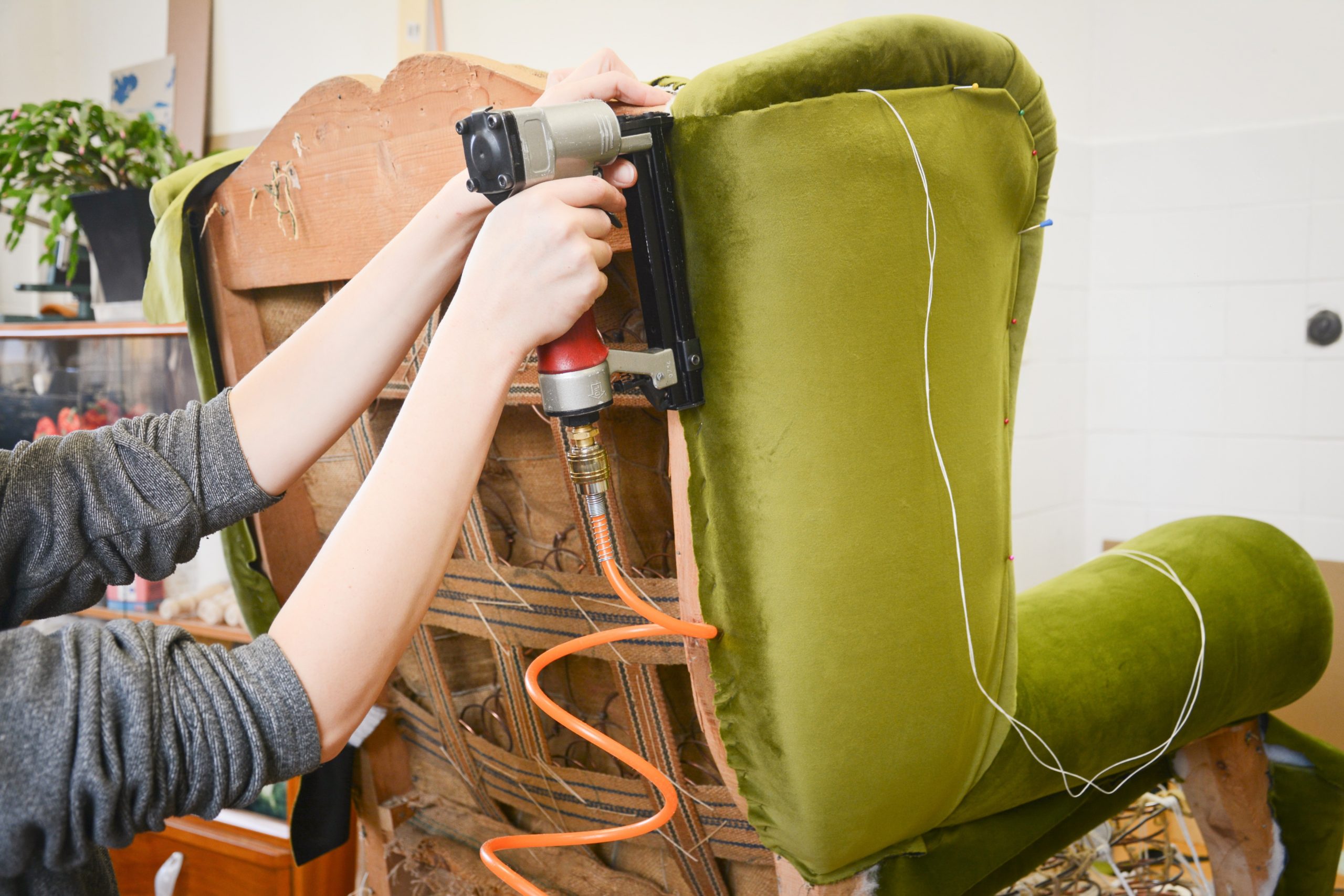 Another effective way to bring your old furniture back to life is by using it for other purposes. If you have an area in your property for do-it-yourself (DIY) projects, you may try repurposing some items in your home.
For instance, if you own a wooden table that no longer fits your interior's aesthetic, you can disassemble its parts and turn it into a different item you could use. For one, you could turn the top of the table into an open storage box for toys and other stuff. You can simply cut out the dimensions of the box and attach them using fasteners like adhesive or nails.
You can perform various projects that could be useful for your home. You can try looking for common DIY projects you could follow so you could put any of your old furniture to good use.
4. Remove Stains
Simple stains or discoloration on your furniture can make it look old and unappealing. Those imperfections may also be difficult to remove, especially if they've been there for a long time. For example, spilling wine on your couch may leave a red spot that's hard to wash off. In some cases, you may require a special cleaning item to get rid of it.
If you wish to keep your furniture looking new, you can try performing a deep-cleaning session to get rid of stubborn stains and discolorations. Try to look for an all-purpose product that could be used for various materials like cloth, metal, or wood. You may bring back the original color of your furniture if you clean them and remove the stains.
5. Remove The Rust
Your outdoor furniture needs some maintenance work just as much as your interior items. If your metal equipment starts to develop rust, you may no longer be able to use them properly. Hence, it's advisable to check if there are discolorations on metal surfaces and remove them before they spread.
You can try using a few home remedies to remove the rust. Vinegar is a great agent you could apply to the metal to make it look brand new. Salt mixed with lime and lemon may also help you remove the worn-out areas on your metal furniture.
Final Thoughts
Your furniture is probably the most-used item you have in your home. So it's not surprising for some of your older household items to show signs of wear and tear. Fortunately, you don't have to dispose of them just to keep your interior vibrant and aesthetically pleasing. Repainting your wooden accents or changing the upholstery are some effective ways you can bring your furniture back to life.