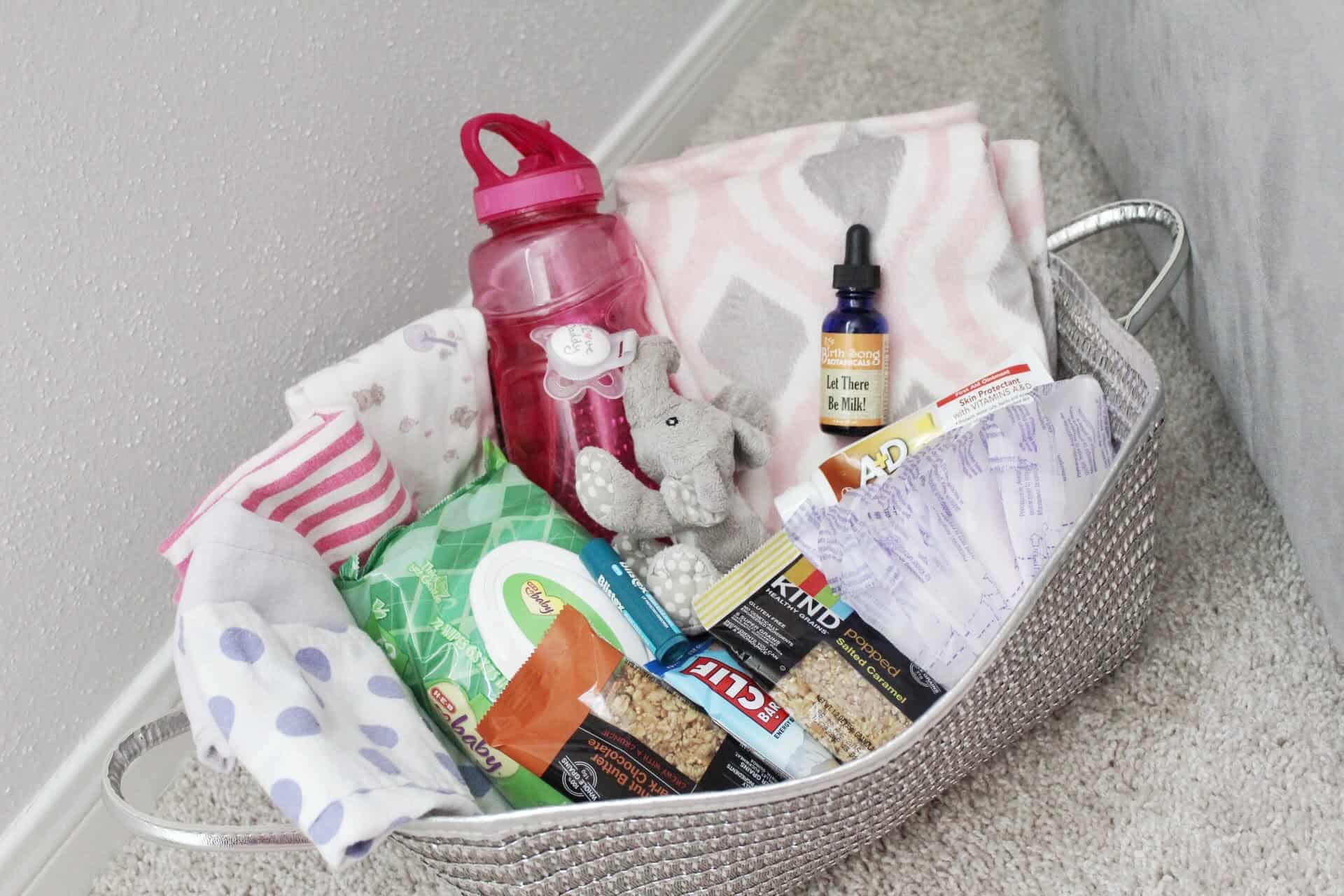 Congratulations on your upcoming bundle of joy! One of the many decisions you'll need to make is how to design the nursery with a comfortable and practical pumping station. This doesn't necessarily mean setting up a separate room for pumping, but rather making sure you have all the supplies you need within easy reach.
You'll want to choose a location that is close to an outlet for easy access to a breast pump, as well as a place where you can sit comfortably without being in the way of foot traffic. As far as aesthetics go, you'll want to create a space that is calming and serene, with soft colors and plenty of natural light. Hanging some art or photographs that make you feel happy and relaxed can also be helpful.
If you are a parent who lives in the USA consider learning about how to get free Aeroflow Breast Pumps through insurance. This will not only save you money, it will also save you time because they will take care of all the paperwork for you.
In this blog, I go over some simple tips to follow so you can create a pump station for your baby's nursery that is both functional and stylish.
1) What to Consider First?
Keep in mind that you'll be nursing your baby or breast-pumping in the comfort of your own home a lot, mainly during the first 6 months of your baby's life. So you should keep everything you need when nursing or pumping close to make it as pleasant as possible.
First, think about what you would like to do when your baby arrives, breastfeeding, pumping, or both. It is a good idea to plan for all scenarios because every pregnancy is different and you may be forced to pump even when you were not planning on it. Your milk supply and/or lifestyle can change between pregnancies.
2) Choose a Location For Your Pumping Station
The best place to set up your pumping station is somewhere close to an outlet and where you can sit comfortably without being in the way of foot traffic. Some people like to have their station in the baby's nursery so they can multitask and get things done while their baby is sleeping. Others prefer to have it in a quiet room where they can relax and not be interrupted.
Some moms rather sit where all the action is in the house or close to a TV. It's important to find what works for you and your baby. If your baby is close by, it may help with let-down and pumping more milk.
Keep in mind that if you have a larger baby changing station, you can use that as your pumping station as well. Most baby changing stations come with plenty of storage space and some even include a built-in drawer for breast milk storage bags. This is a great idea for parents on a tight budget or with limited nursery space.
3) Must-Have in Your Breast-milk Pumping Station
Breast Pump
A breast pump is an essential item for your pump station. Make sure to get a good-quality, double electric breast pump to handle all your pumping needs. If you're not sure which one to get, check the best breast pumps on the market today or ask a lactation consultant for recommendations.
If you are a multitask or a working mom you could take advantage of buying one of the best wearable breast pumps so you can pump anytime anywhere with confidence. It will be a great addition to your baby list.
A Nursery Chair
If you think that you don't need to sit while pumping, think again. Pumping sessions can take some time and doing it while holding your baby or in the middle of the night can be very tiring. Also, don't forget that you will be sleep-deprived and your body will be exhausted most of the time. You are taking care of a baby 24/7 and your body is producing food too.
That said, a comfortable chair in your baby's nursery is a must. Look for one that has good back support and padded armrests so you can sit comfortably while pumping. You can also use a glider or rocking chair. Consider following some tips for choosing the best rocking chair for you and your baby.
Ottoman or Footstool
Getting an ottoman or a footstool for you may seem unnecessary but it will make a big difference when pumping. When using a footstool, place it in front of your chair so you can rest your feet on it while you are pumping. This will help you to relax and improve your milk flow. Always think about your comfort when planning your baby nursery, after all that space is for you as well.
Hands-Free Pumping Bra
A hands-free pumping bra can also be very helpful so you can type, scroll through your phone, or even take a nap while pumping. Some breast pumps do not come with one so make sure you include at least one on your list.
Pumping and Breastfeeding Essentials
To have a more pleasant pumping experience, here are some other items that you should consider adding to your station:
Breast milk storage bags or bottles: To store your milk in the fridge or freezer for later use.
Nipple Cream: To soothe your sore nipples. Lansinoh Lanolin Nipple Cream is a good choice because it is safe to use while breastfeeding and it doesn't need to be removed before nursing.
Breast pads: To absorb any leaking milk and protect your clothing.
Burp Cloths and/or Baby wipes: To protect your clothing from spit-up and other baby messes. Remember sometimes you may be pumping while holding or breastfeeding your baby.
A pen and paper: To jot down baby's feeding times, diaper changes, and milestones.
Extra pump parts and clean caps for bottles : In case you lose or break a part, it's good to have extras on hand.
A Water Bottle or Two: To stay hydrated while pumping.
Snacks: You may get hungry or thirsty while pumping, so it's always a good idea to have some snacks and drinks close by.
Breastfeeding Stand
By now you are already wondering where you are going to store all the pumping and nursing essentials. Having a stand close to your nursing chair is the best way to organize everything. It will allow you to have all your pumping gear within reach and organized.
If you are on a tight budget or have limited space, consider organizing these essentials on your baby changing table. Make sure you position the change table within an arm reach from your nursing chair, so you can reach things without having to get up. A small side table or a glider with a pocket for storage can help as well.
Nightlight
If you are planning on pumping or breastfeeding in the middle of the night, a soft night light is a must-have. It will help you to see the baby's latch and what you are doing without disturbing the baby's sleep.
4) Make Your Pumping Station mobile
If you are a mom who likes to change things up or you have other children to care for, having a mobile pumping station will be very handy. It will allow you to move your station from one room to another easily.
A rolling cart with all your essentials can be the perfect solution. Consider getting one that allows you to lock the wheels to ensure the cart will stay in place when you are stationary.
5) Match the Baby Nursery Style
Your baby's pumping station does not have to be an eyesore. You can find many beautiful and stylish options that will match the nursery decor.
If you want a wood pumping station consider matching the rest of the furniture in the room. On the other hand if you are leaning toward a rolling cart, they are usually made out of metal and come in many colors, make sure the style and colors complement the room.
Summary
A well-designed baby nursery is not only functional but also comfortable and beautiful. By following these simple tips you can create a space that will make pumping easier and more enjoyable.
Remember to choose a location that is close to an outlet and has plenty of natural light. Make sure to include a comfortable chair and add some personal touches to make the space feel like your own.
Finally, keep clutter to a minimum. A pumping station can be a great way to keep essentials like bottles and formula organized, but you don't want the space to feel too cluttered. Keep other decor items to a minimum so that the space feels open and airy.
Thanks for reading! I hope these tips help you create the perfect pumping station for your needs.