With the stress and cost of moving home ever increasing, more and more people are choosing to improve the houses they already have instead. Decorating can be expensive though, so how can you give your home a fresh lease of life without breaking the bank? Follow these tips for simple ways to refresh your home without spending more than necessary.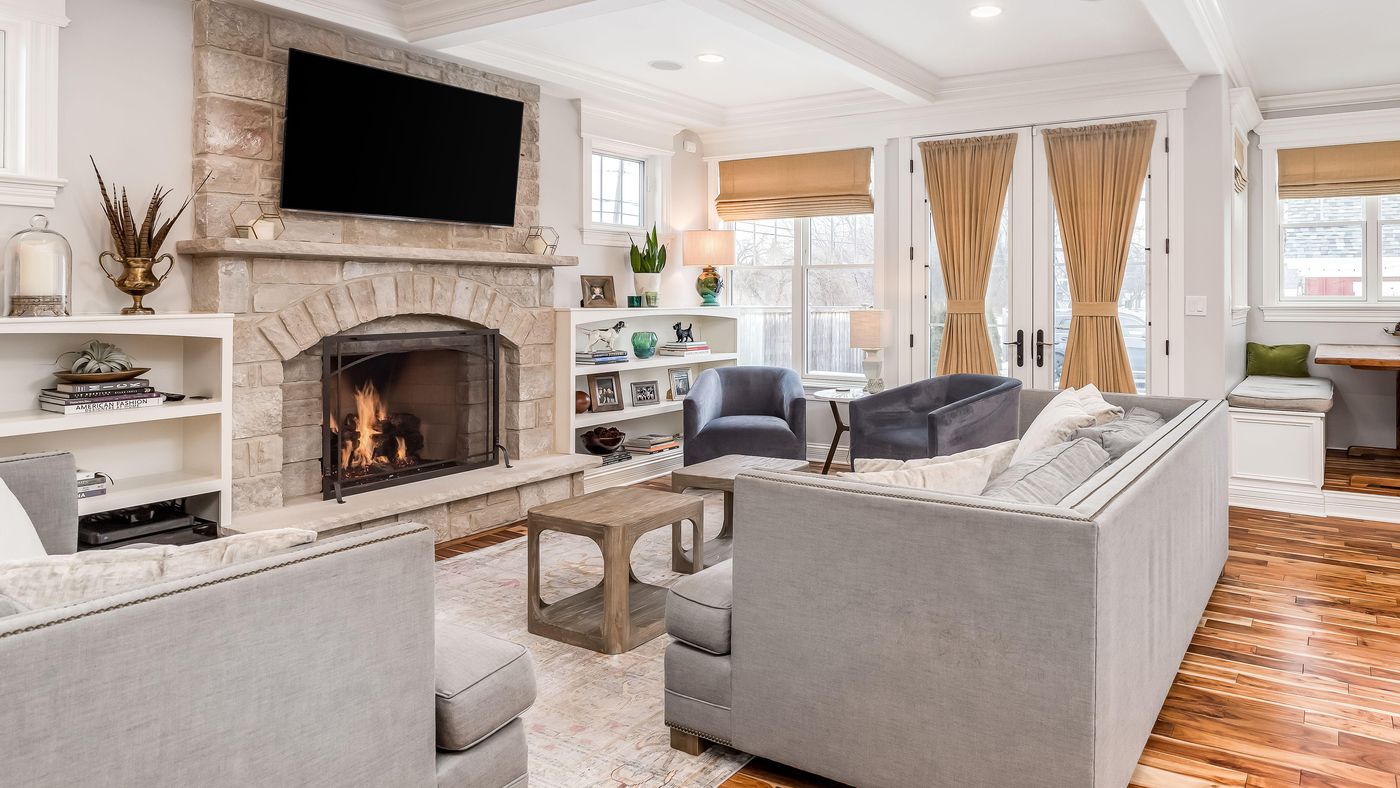 Re-think, Re-purpose, Upcycle
One of the most expensive parts of redecorating can be buying new furniture, but you can achieve the same new (to you) look by being a little more savvy:
Firstly, look around and see if there are any old, broken, tatty or unnecessary items of furniture that you no longer need. If so, throw them out! This will create space and help it look less untidy.
Another way to give a room a fresh look without spending a dime is by rearranging. It sounds simple, but it can give a room a whole new feel.
'One man's trash is another man's treasure.' This saying is absolutely true! So many pieces of perfectly good furniture are donated to goodwill or sold on community or auction sites simply because the owner has replaced them with something new. If you take the time to look, you might find something that suits your house perfectly, for a fraction of the price of a brand-new item.
Why not try your hand at upcycling? Giving something a fresh coat of paint, new handles, reupholstering or adding your own personal touches to something gives you a unique item.
Accessorize
You don't have to spend a fortune on furniture when you want to restyle your home. Adding accessories can really give a room an edge. A new rug or cushions to match a color scheme can bring the room together. If you have shelf space, why not add quirky or stylish ornaments and candles, or dot plants around the room? Personalize your space with framed photos, prints, or even artwork made by yourself or people you know.
Shop Savvy
When you want to spruce up your home décor, be smart! Check for discounts or coupons for stores you like. Don't buy the first thing you see – shop around for the best deal, or see if you can find a similar item for less elsewhere. If you can, wait for sales – some shops allow you to sign up for sale alerts. Putting a little time and effort into your shopping can save you a lot in the long run.
DIY
Redecorating might seem a little daunting, especially if you have a full-time job or a family to look after, so it often seems easier to hire someone else to do it for you. However, you may find you save a lot of money by having a go yourself. Obviously, some things are best left to the professionals, but there are plenty of tutorials out there which could help you take on some jobs yourself, so don't rule out a bit of DIY!
Paint
It's amazing what a difference a fresh coat of paint can make. There are hundreds of colors to choose from, as well as a range of painting techniques to add extra wow factor. Paint is often a cheaper and easier way to spruce up your walls than wallpaper, but to save even more money, consider just painting an accent wall – frugal and trendy!
The key to decorating on a budget is creativity. With a little imagination, planning and bravery, you can give your home a new lease of life and individuality that is unique to you. The best part is, no-one needs to know how little it cost!