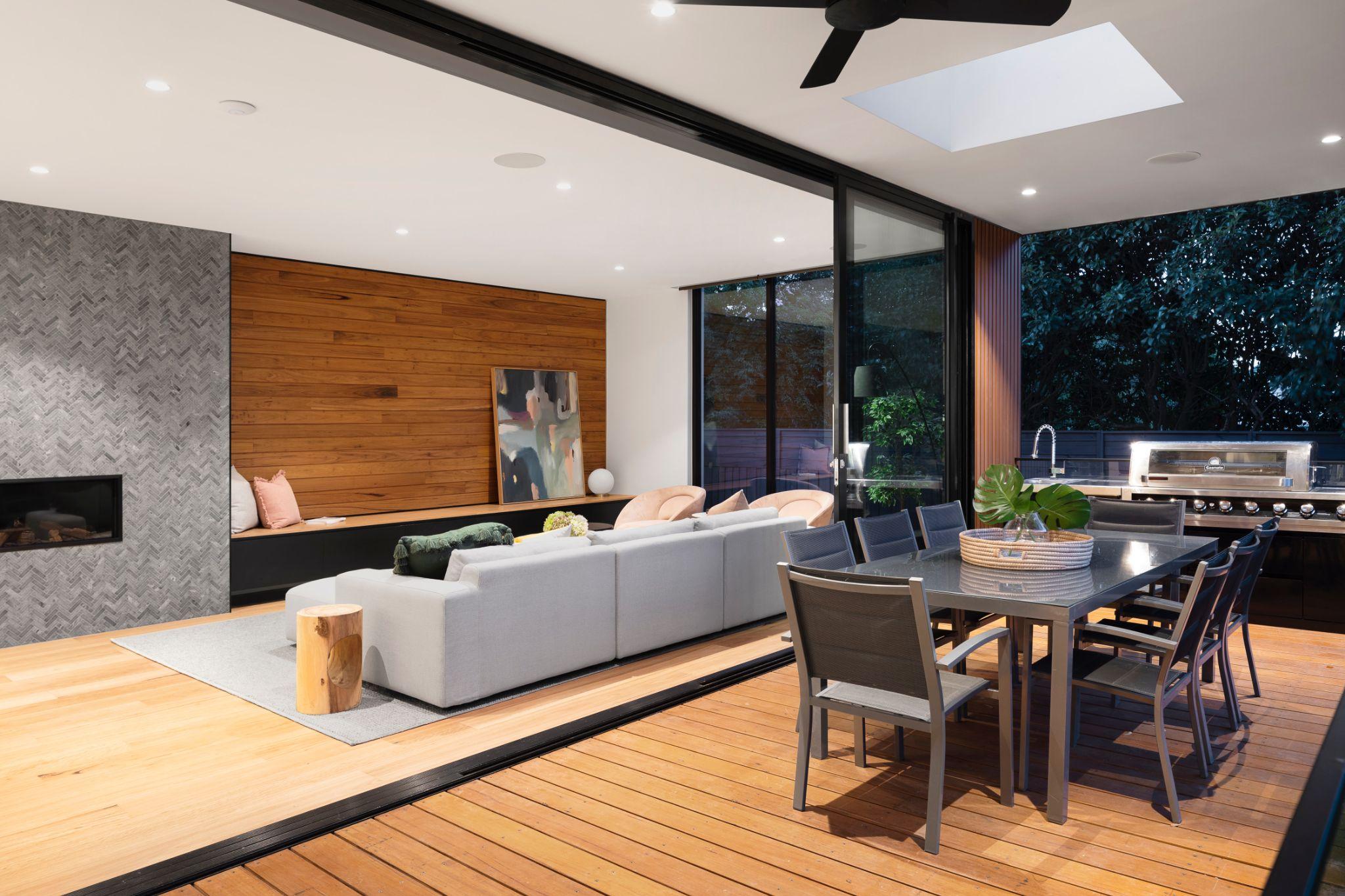 In the Northern hemisphere, winter can be one of the most hostile seasons of the year—and it's not just the cold temperatures that make it so hard to enjoy. The snow, ice, and frozen rain can take their toll on your home's exterior, making it more susceptible to being damaged or even destroyed in certain circumstances. Fortunately, with some careful planning and knowledge of how winter affects your home, you can protect your investment from the elements while also ensuring that your home remains safe and sound during these colder months.
Here are five tips for architecting your home for winter:
Avoid drafts by properly insulating
In the winter months, you want to avoid drafts and keep your home as warm as possible. One way to do this is by properly insulating your home. This means filling any gaps around doors and windows with weatherstripping or caulking. You can also add insulation to your walls, attic, and crawl spaces. If you have a wood fire heater, make sure that the flue is open so that the heat can circulate throughout your home.
Use ceiling fans in place of air conditioning
Ceiling fans are a great way to circulate air in your home and can actually make you feel warmer in the winter months. Plus, using ceiling fans can save you money on your energy bill. Here are a few tips for using ceiling fans in the winter.
Redesign storage areas
As the temperature outside begins to drop, it's time to start thinking about how you can winterize your home. One important aspect to consider is how to keep your storage areas winter-proof. You can look at things you want to store at home during winter.
Keep your heating bills low
A wood fire heater is a great way to heat your home for winter. Not only will it keep your home warm, but it will also save you money on your heating bill. If you are considering installing a wood fire heater, we recommend using a certified professional who has experience with them. Wood stove installation can be tricky and this way you will know that everything was done properly from start to finish. Also, make sure your home is well insulated. This will help to keep the heat in and the cold out.
Incorporate Energy Efficient Lighting
As the days get shorter and the nights get longer, it's important to make sure your home is as energy efficient as possible. One way to do this is to incorporate energy efficient lighting. Here are 5 tips:
1. Use LED bulbs – they last longer and use less energy than traditional incandescent bulbs.
2. Install dimmer switches – this will allow you to control how much light you're using, and can also help create a cosy ambiance in your home.
3. Switch out clear glass light fixtures with ones that have an amber tint or frosted glass – this helps reflect natural sunlight and provides warmer tones in your space.
4. Keep lights off when you don't need them on – turning off lights when not needed will not only save energy but also provide an added layer of security by keeping unwanted people out of the house if someone happens to enter through an unlocked door or window while no one is home.
5. Reduce Glare from Windows – Instead of letting the sun shine directly into your eyes during the day, consider installing window film on your windows to reduce glare.