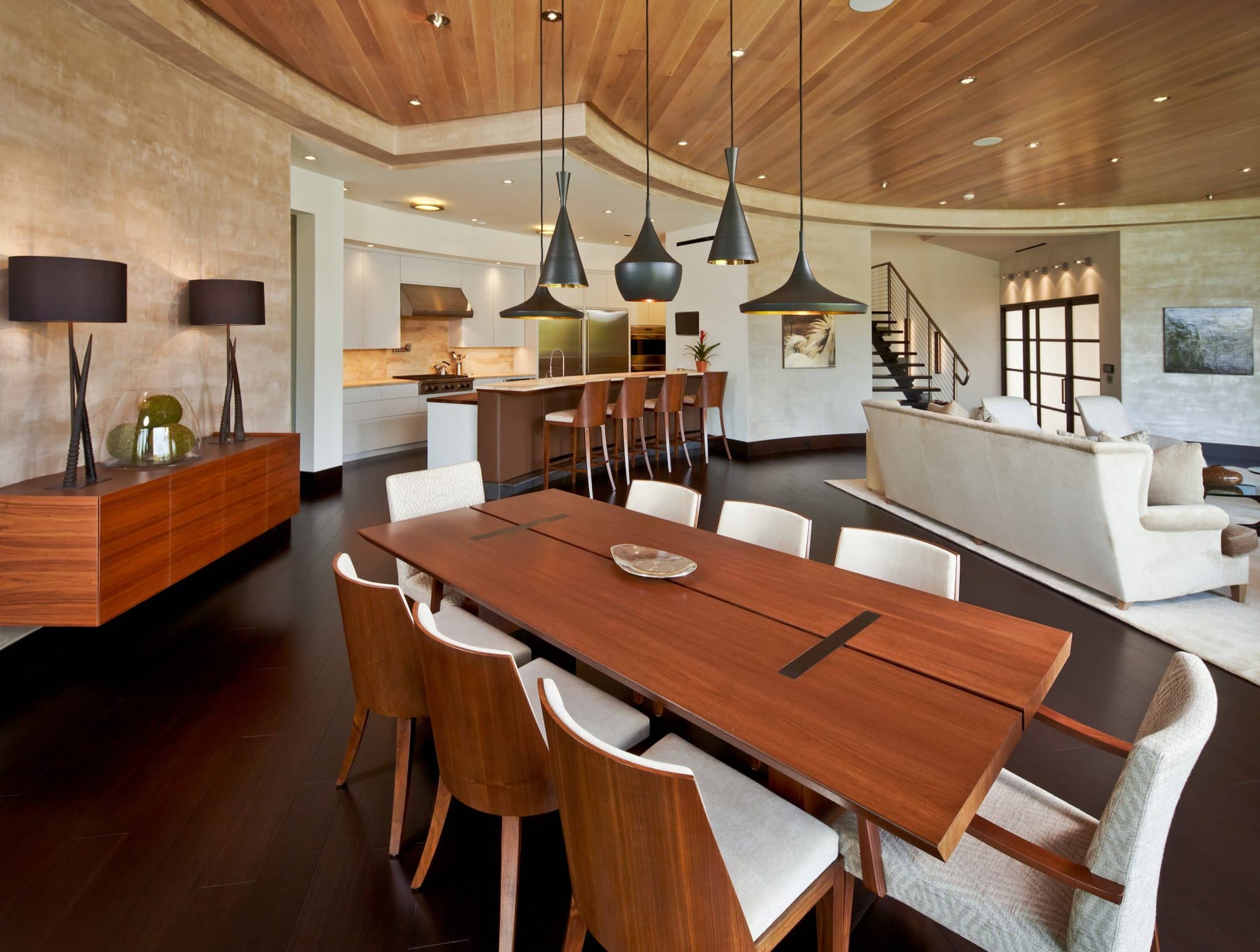 If you're beginning a home design, construction project, or renovation to your home in Colorado, then you probably know how important it is to work with one of the top interior design firms in Denver. But like any important relationship in your life, you don't want to just jump into working with the first one you see in a quick online search. With so many important decisions to make in these projects—all the way from the design phase to the planning and construction—it'll save you both time and money by choosing the right interior design to partner with. By having the right experienced interior design team by your side, you'll have the freedom and flexibility to bring your dream project to life, all while being guided by the experience and professionalism of someone who knows the industry inside and out.
But how do you know without a shadow of a doubt that you're picking the right interior designer for your project? Choosing an interior designer who isn't a good fit for your project can delay and disrupt your entire project, delaying that dream renovation or home you've been waiting patiently for. But we're here to help with this very important decision. Here, we're taking a closer look into the world of interior design and offering you some practical and useful tips on how you can pick the right interior designer for your project. No matter the size of your design project or remodel, having the right interior designer truly makes a world of difference. Keep reading to see how you can make the right choice.
What Does an Interior Designer Really Do?
Let's start with the beginning. If you've never engaged in one of these projects before, you may not even know fully what these professionals actually do. Interior designers are trained professionals with experience and a solid educational background in the architectural design and planning of buildings. Interior designers bring the unique vision of their clients to life through thoughtful, creative, and functional planning and problem solving throughout each step of the overall building process.
Whether the project is working on a home or commercial property, interior designers play a critical role in the initial planning and design phase. Not only do they work to make the property more aesthetically pleasing, but they also work to ensure that the design stage develops into a safe and functional building. A stylish, attractive home is great, but it won't do you much good if it isn't functional and safe to inhabit.
Tips to Help You Pick the Right Interior Designer
In a lot of ways, picking an interior designer is like going on a first date with someone. You want to choose a professional who is amiable, easy to get along with, and has the right skills and experience you need to see your project come to life. Choosing the ideal and qualified interior designer at the beginning of a project, rather than the middle, will save you on time, money, and reduce your stress throughout the entirety of the process.
So, what should you be looking for in your interior designer? At the beginning, make sure you're finding someone with the appropriate amount of experience. Experience is key when it comes to finding the right interior designer, but this isn't always just a numbers game. Sure, years of experience are important, but you also want someone who has worked on projects similar to your own. If an interior designer has only worked on large commercial projects and you're just renovating your home, this may not be the perfect fit.
Additionally, look for an interior designer who has built a strong reputation in the industry. This can make you feel more secure in your decision. Working with a trusted and experienced interior designer will help you avoid potential pitfalls like unprofessional behavior, hidden bills and fees, or other problems. When you're on the hunt for the right interior designer, it can also be helpful to contact industry professionals. If you're looking at model homes or working with a local construction company, ask who they trust. They might be able to make a referral for a qualified interior designer.
Also, it never hurts to ask for a few client reviews. If this information isn't readily available on their website, an interior designer shouldn't hesitate to share some reviews with you before working together. Not only can reviews serve as an important objective opinion, but they also provide insight into the working habits of your interior designer. Remember, however, that one bad review may not be everything, but multiple negative reviews could serve as an indicator that you should go with a different option.
Conclusion – How to Pick the Right Interior Designer for Your Next Project
There are few things that are more exciting, and yet at the same time overwhelming, as a home renovation or construction. If you're digging into a design project, then you certainly don't want to jump into this major project all by yourself. Whether renovating or building a new home, designing a commercial property, or doing a luxury kitchen remodel, you stand to benefit from the experience, knowledge, and professional expertise of an interior designer. They do far more than simply help throw a room together. Interior designers have the training and skills to take your project from the initial planning phase all the way up through construction to the final walkthrough. They'll ensure that your space is safe, functional, and of course, beautiful and living up to your ideals.
But how do you pick the right professional when there tends to be simply so many options out there? There's certainly no short supply of qualified interior designers out there, but make sure you choose one right for your needs. Check on their background, previously completed projects, and the type of work they've built their reputation on. Additionally, to ensure a smooth project, assess their communication skills and how dedicated they are in ensuring that your specific vision comes to life.