You should never wait until mold becomes easily visible in your house. It's far too dangerous. Click here for telltale signs of mold in your home.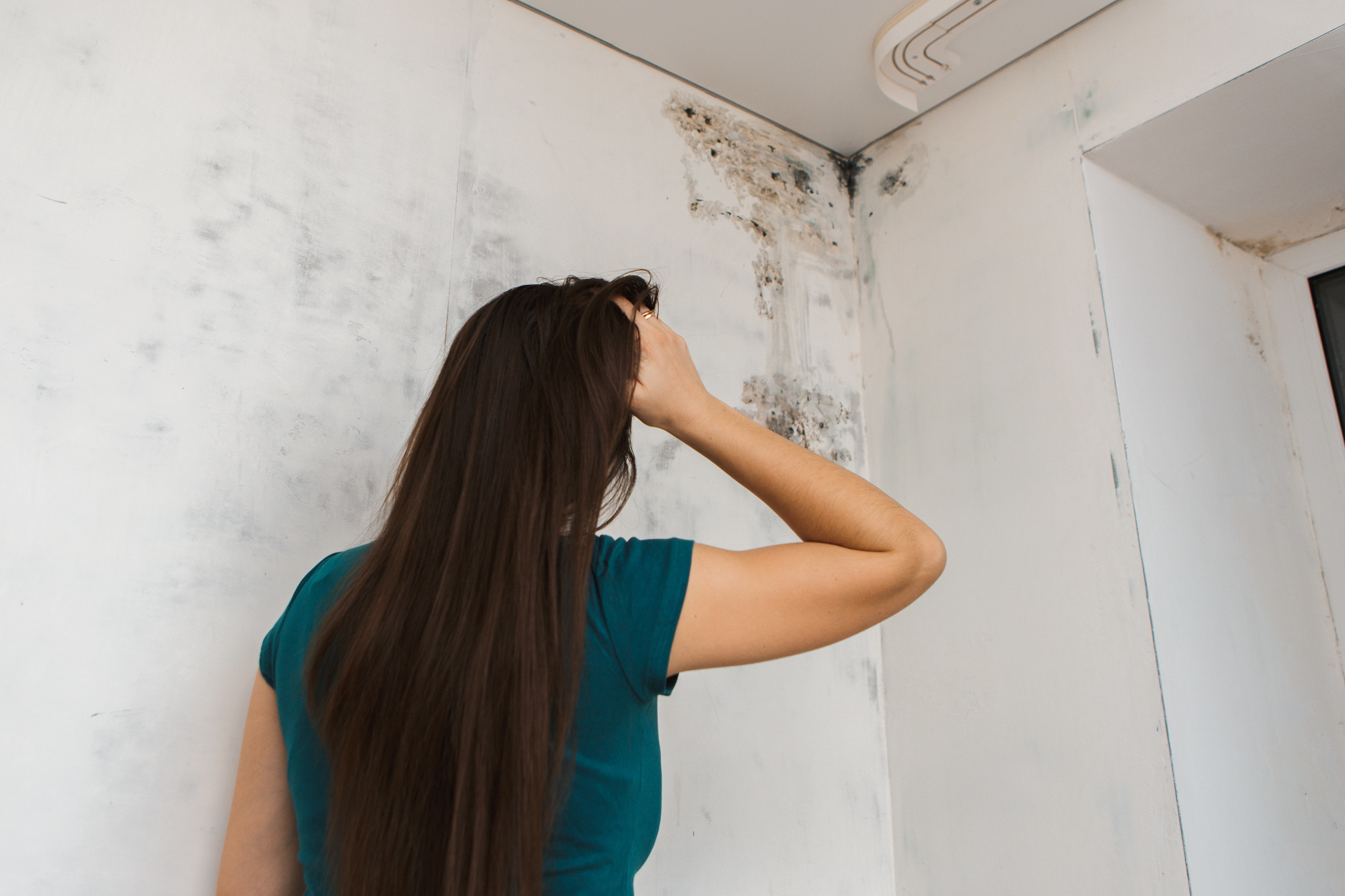 Black mold can be dangerous as well as unsightly. It can cause respiratory problems or infections. It's particularly dangerous and unpleasant for people struggling with allergies.
There are so many different reasons you want to keep an eye out for signs of mold. Cost alone is reason to be vigilant. It can cost thousands of dollars to get rid of a mold outbreak if it gets extreme enough.
1. Appearance
The first and most obvious signs of mold you should look out for is seeing it. Once you see patches of green or black specks, you've got a mold infestation.
You shouldn't wait until mold is visible to remain vigilant, however. By the time you can see mold, it's often too late.
If you've seen signs of mold in the house but you're not certain what they are, remain there's more than one type of mold. Some can be black, green, or white. It can appear thread-like as well as small clusters or dots.
2. Odor
You'll start to experience strange smells far before you're able to see signs of mold. This is especially true of your heating or air conditioning. Standalone air conditioning units are particularly susceptible to mold infestation.
If you experience a musky odor in your house that lingers, that's a good sign that you've got mold in your house.
3. Dark Grout Between Your Tiles
If the mold between the tiles in your bathroom, that's a sure sign that you've got mold in your house. The good news is that it's most likely the harmless kind.
If you've had problems with your plumbing recently and you've got mold in your tile grout, that could be a sign of a more serious mold infestation. If you have reason to believe that you've got a hazardous mold in your house, it's a good idea to consult with a water restoration company.
4. Wallpaper Is Peeling
Not all mold is immediately visible to the eye. Sometimes it lurks inside your walls or in other nooks and crannies. Other times, it can be behind your wallpaper itself.
While a certain amount of wear and tear on your wallpaper is to be expected, if your wallpaper starts to peel, crack, or ripple, it's a sign you could have mold there.
5. Recent Flooding Or Water Damage
One of the most common causes of a mold infestation is due to water damage. If you've had a pipe burst in your house, taken on water because of a storm, or for some other reason, these are all sure signs you've got a mold problem.
This assumes you know the history of the space you're investigating. If you're investigating a new house or property, you'll want to look for other telltale signs of water damage. Streak marks down the walls or on the ceilings, peeling wallpaper, or bubbling or cracking paint are all signs that a building has sustained water damage. If there's been water damage, there's a good chance you could have mold.
Looking For More Home Improvement Tips?
Owning your own home is so satisfying. It also can be a ton of work. You sometimes feel like you have to be an home improvement encyclopedia to know it all.
Now that you know how to look for signs of mold, browse the rest of our home improvement articles for even more advice and inspiration.