With indoor gatherings restricted in certain states and countries and overseas travel restricted, families are opting to spend-up BIG on indoor and outdoor furniture pieces. This time of year is typically a festive time, where families come together and celebrate. So, let's take a look at some of the biggest style trends to seriously transform your outdoor entertaining area this year.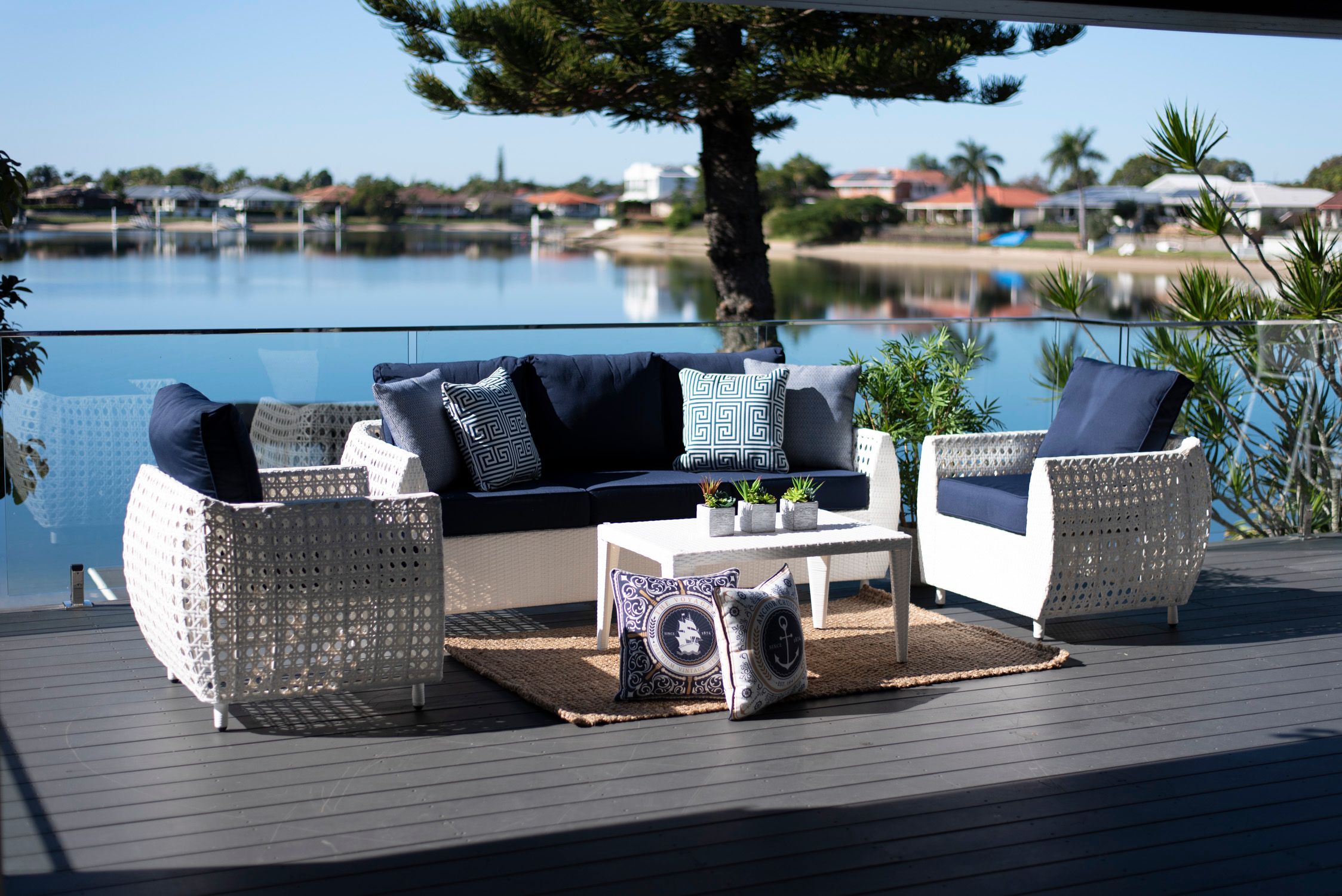 1. White & Dark Navy Contrast
One of the most popular outdoor looks in 2020/2021 has to be the white and dark navy combination. People are flocking to stores to shop this look. It's seriously eye-catching and thanks to the dark fabric, can hide spills, stains and dirt that every well-used outdoor setting should have. The white particularly pops on dark flooring and where you have greenery in the background.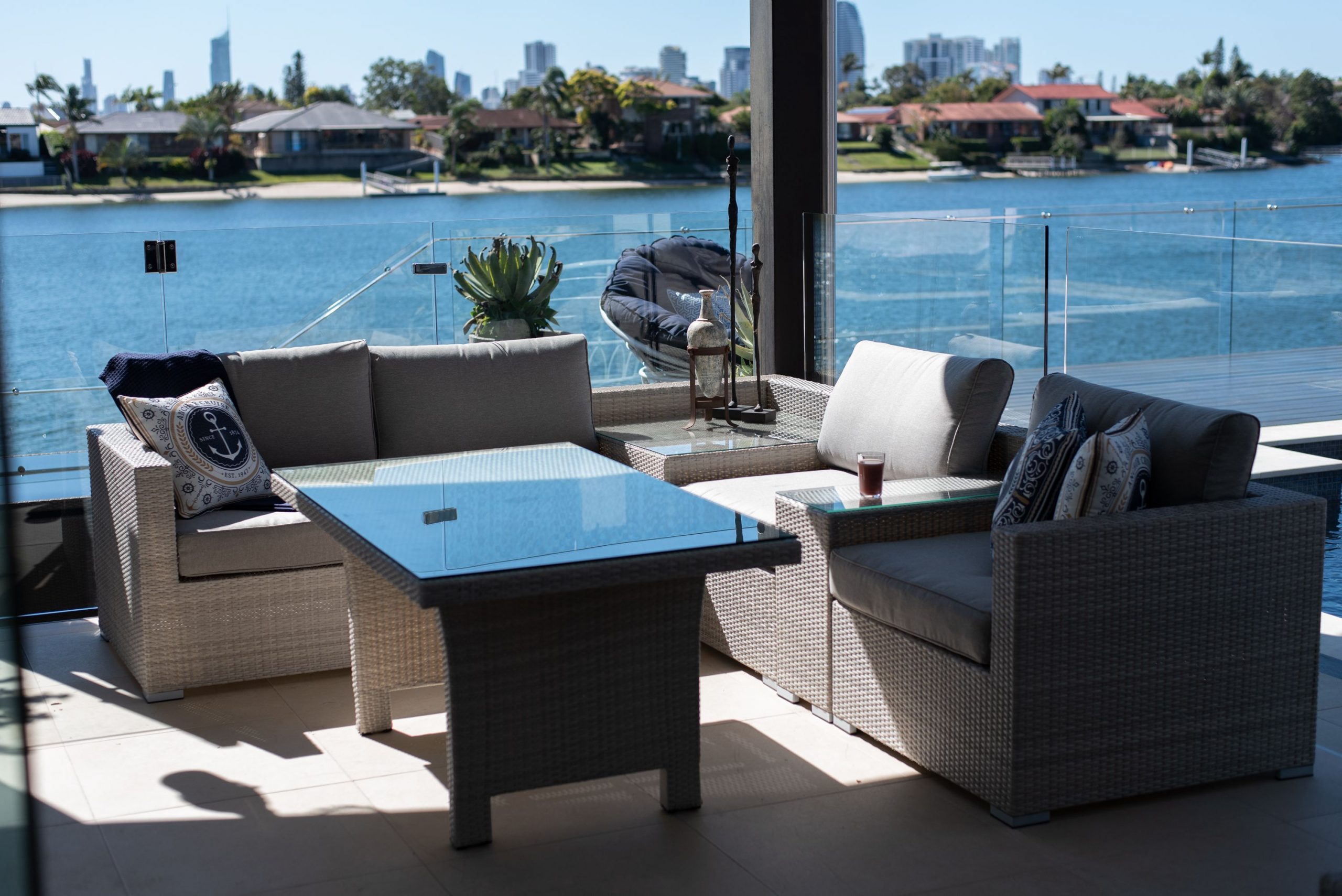 2. Modular Outdoor Settings
Modular lounges are trending indoor right now, but they're also trending outdoors. Modular units allow you to mix and match and re-arrange each piece to suit you, your family and your friends. I personally have a modular setting and it's fantastic. Being able to add additional pieces on and the ability to move pieces around is truly great. If you love entertaining – and who doesn't – take a look at some of the latest in modular outdoor furniture pieces.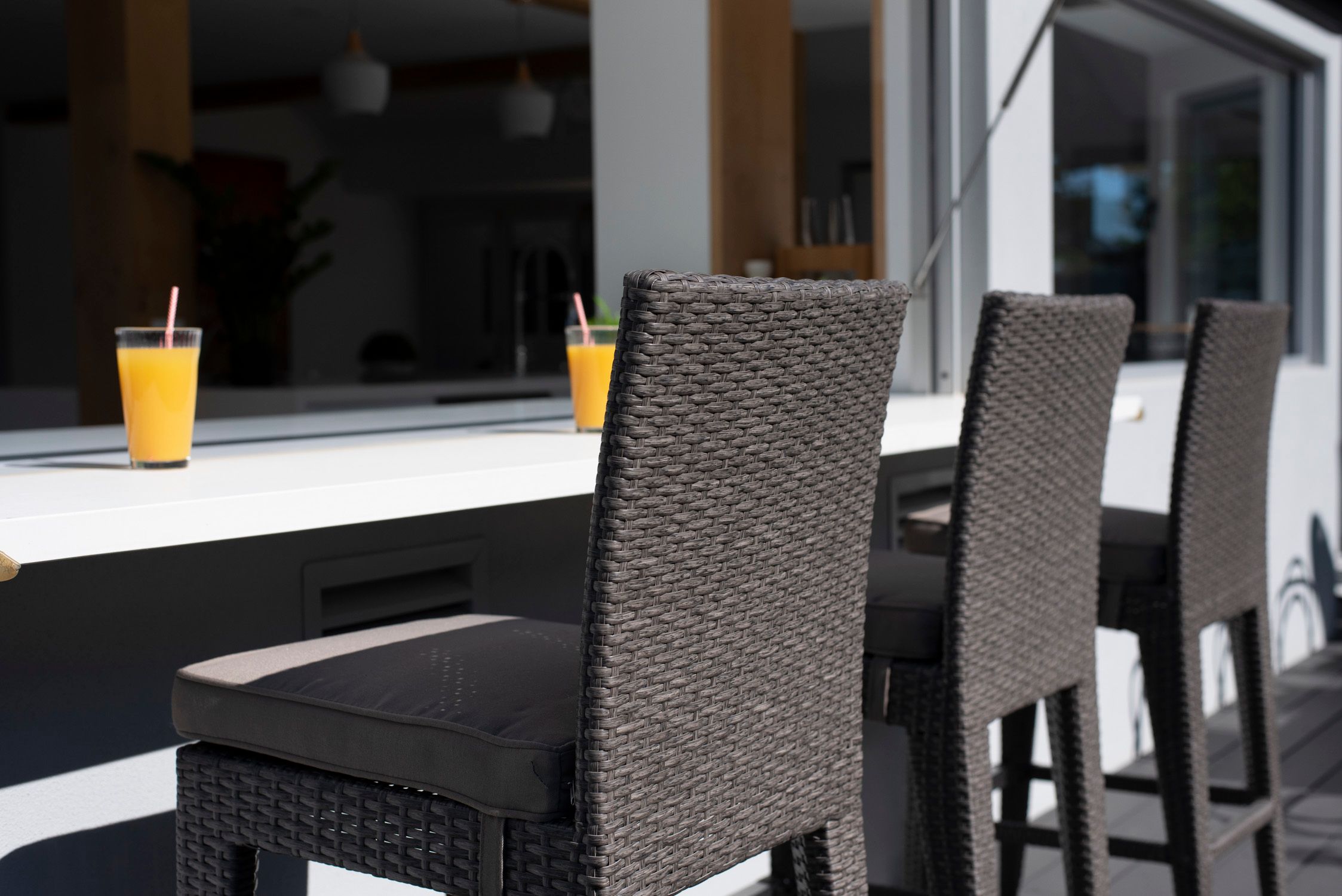 3. Outdoor Bars
A new take on outdoor dining and entertaining – outdoor bars. Comfortable, convenient and unique, outdoor bar tables and chairs provide the same functionality as a big outdoor dining setting, however, they feel so much more casual – which is a good thing. With stools that often tuck under the table, they're a great space saver and can fit into almost any outdoor area. We find a lot of people have both an outdoor bar & an outdoor lounge that suits their lifestyle.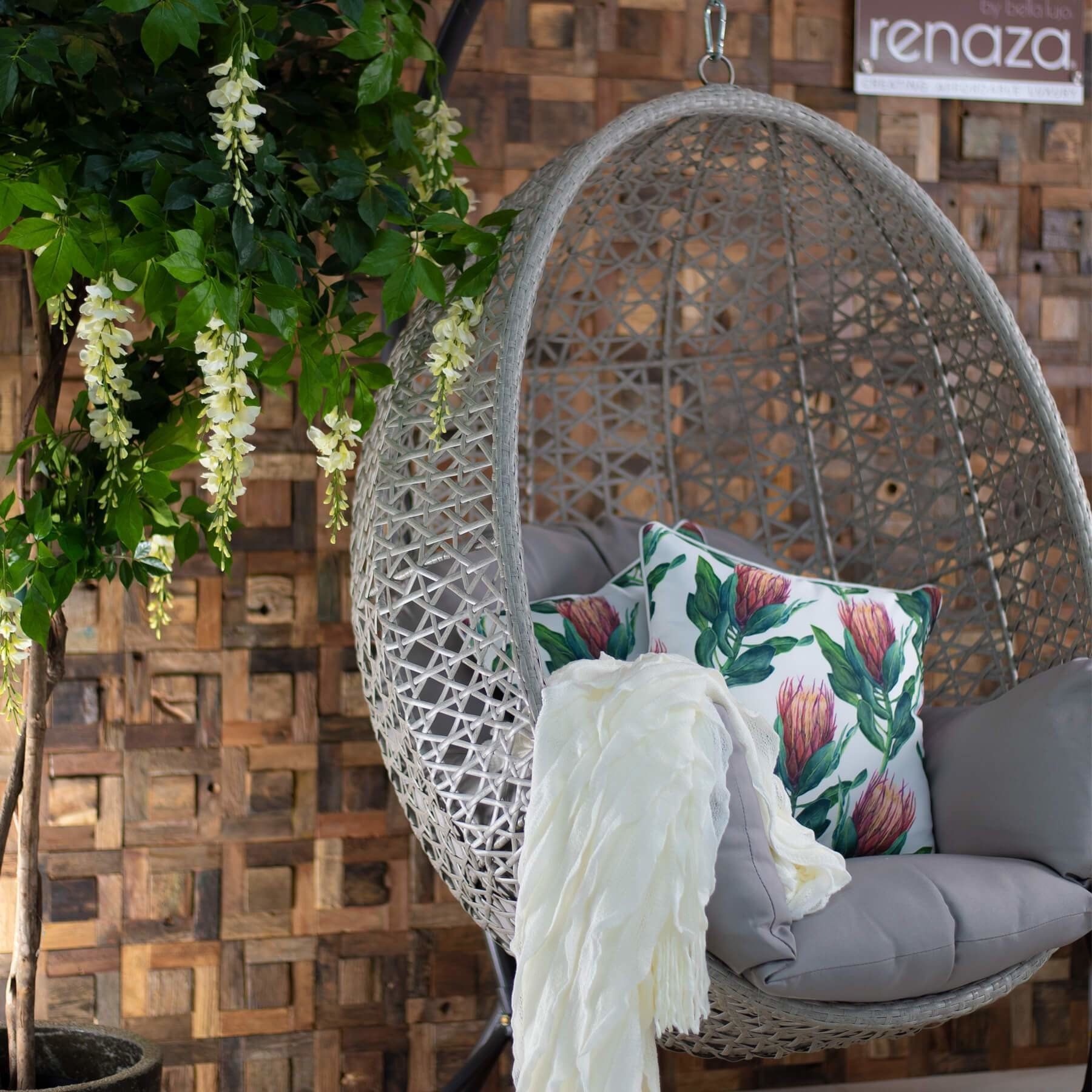 4. Hanging Chairs
There's nothing more relaxing than sitting back in a chair that's suspended. Hanging pod chairs are just like hammocks, but more comfortable. You also can eat and drink while sitting in them – good luck doing that while laying in a hammock. If you're in Australia, check out this top-rated hanging pod chair from OFO Outdoor Furniture.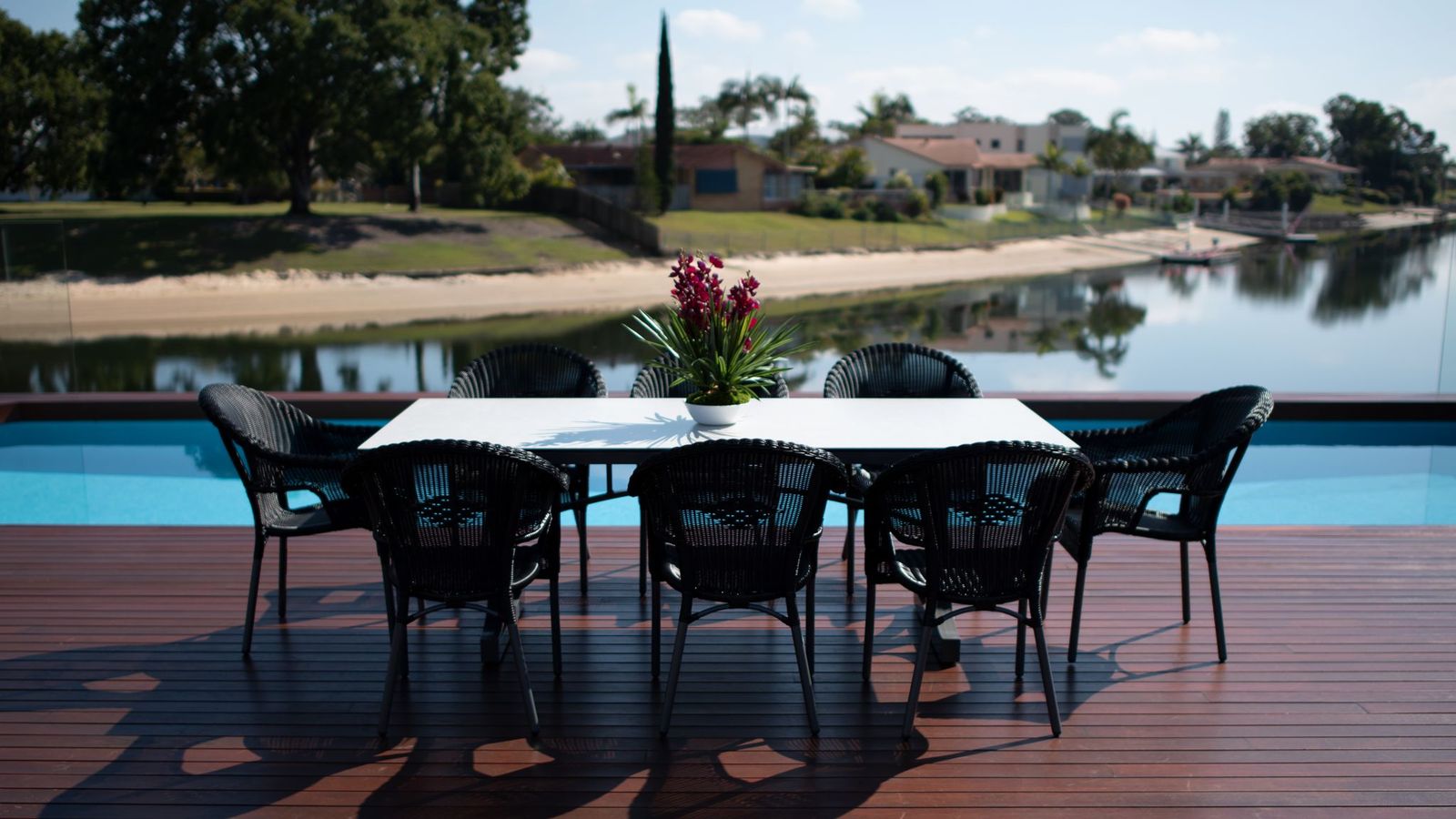 5. Wicker Dining Suites
Furniture stores are taking the traditional outdoor dining suite and modernising them by adding PE wicker chairs. These are beyond comfortable and provide a wide range of colours and styles to suit all exteriors. There's something elegant about a wicker outdoor dining set and people are raving about them right now.
So there you have it, the top 5 trends in outdoor furniture right now. With most of us spending more time at home, now is a great time to upgrade your entertaining areas and make spending time at home more enjoyable. Retailers across the world have seen a huge boost in demand for home entertainment and house-related items. With overseas holidays off the cards for at least 12 months (for most countries at least), we all need to find things we can enjoy from home. Let us know which trend is your favourite right now.