Replacing your windows could have several benefits for your home life, including reducing your energy bills, improving ventilation, providing better access to natural light and improving your comfort. It could even help you add value to your home if you are considering selling the property in the near future. But how do you know when it's time to replace your windows?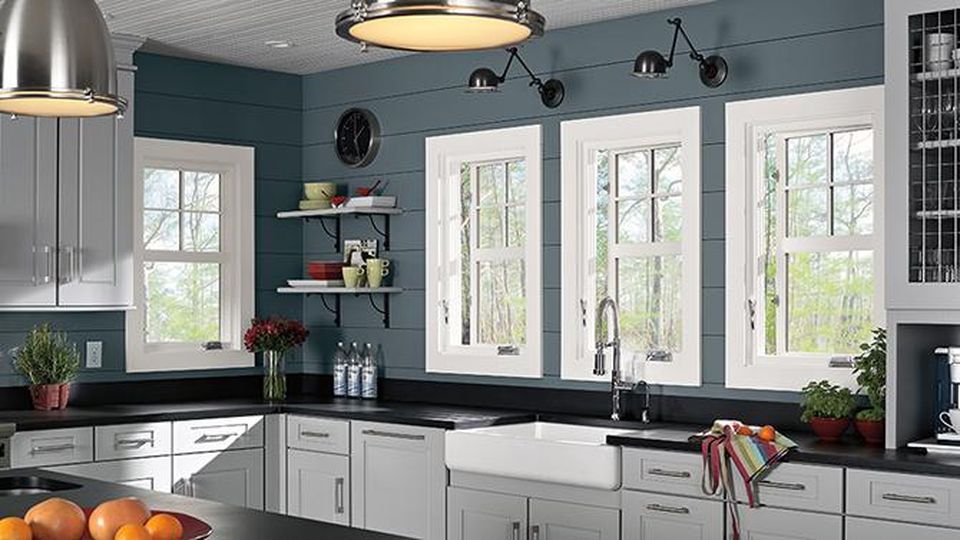 Windows don't last forever; even the best quality ones will need replacing every 15-20 years. Of course, their lifespan will also be affected by several other factors, such as how well-maintained they are, the weather conditions that they have to withstand and the type of frame material. Sometimes, problems can be repaired rather than replacing the entire window, but if your window is beyond repair, it's important to replace it as soon as possible. Here are some telling signs that your windows need replacing.
The Windows Are Worn
Signs of rot, warping, or double-glazing failure on your windows are usually clear indicators that replacement is needed. Wooden window frames, in particular, can be difficult to keep in good condition. They look great when first installed, but they will only last you a long time if you keep up with regular maintenance, which can be time-consuming and easy to overlook. Once rot has set into the wood, it can be difficult to stop the process and get rid of it; rain can cause even further damage and it's often easier to just replace the window rather than try and repair it. In addition, poor quality uPVC windows can become warped in the heat and may discolor over time. If you have double glazing that is failing, you might notice condensation, water leaks, chips, cracks and holes.
Your Energy Bills Are High
Older, inefficient windows can have a huge impact on the insulation in your home and can make it difficult to trap the heat inside, leading to higher energy bills. The more heat escapes your home, the more often you will end up compensating for it by using your heating system while on the other hand, if your home is struggling to stay cool in the summer, you're going to be using your air conditioning system more often. Check this by standing next to your windows and determining whether it feels colder compared to the rest of the room.
It's Difficult to Open and Close the Windows
If you're having trouble opening and closing windows, this is a definite reason to replace them, as windows can become an essential escape route in the event of a fire or other emergency. There are plenty of possible reasons why it might be impossible to open a window; the window may have been painted shut, or it could be the result of a uPVC frame expanding and warping in warm weather. A window that is difficult to open could also be the result of the foundations of your home shifting, leaving the window frame no longer fitting correctly in the opening. Whatever the case, window replacement will solve the problem. American Vision Windows provides new window installation, no matter your problem. They offer a range of different windows to choose from so that you can find the right fit for your home.
Your Home is Noisy
If you live on or near a busy road, modern windows are designed to reduce the transfer of sound, which can make a huge difference to the amount of noise inside your home and your quality of life. If the window is shut and you can still clearly hear noise coming in from the outside, this usually indicates that your window is quite old, and having it replaced should solve the problem. If you're tired of being distracted by the sound of traffic outside, replacing your windows with modern ones designed for noise reduction is the best way forward.
There are Leaks and Drafts
Drafty windows not only mean that you feel colder when you're near a window in your home, but they will also cause your energy bills to rise unnecessarily. In fact, in some cases, drafty windows could increase your energy bills by a huge 25%, so in the long run, it's much cheaper to have them replaced. New windows are significantly more energy-efficient than older ones, so you could end up saving a lot of money over time. Leaks are another issue that indicates your window needs replacing. This could be an obvious dripping leak each time it rains, or you might have noticed moisture getting between the panes in double glazed windows or a large build-up of condensation on the inside. Mist or moisture inside the window glass will obstruct your view and the light and can lead to bigger problems like mold growing on the inside of the frame.
Are you noticing any of these signs with your windows at home? If so, it's probably time to start thinking about having them replaced.