Like any new addition to your home, an outdoor kitchen is a worthy investment. The planning, design, and installation can take a few months, but there's no denying that a beautifully designed outdoor kitchen is not only a sight to behold, but can also improve the quality of your life. Better still when it comes with a built-in grill that you can enjoy all year round.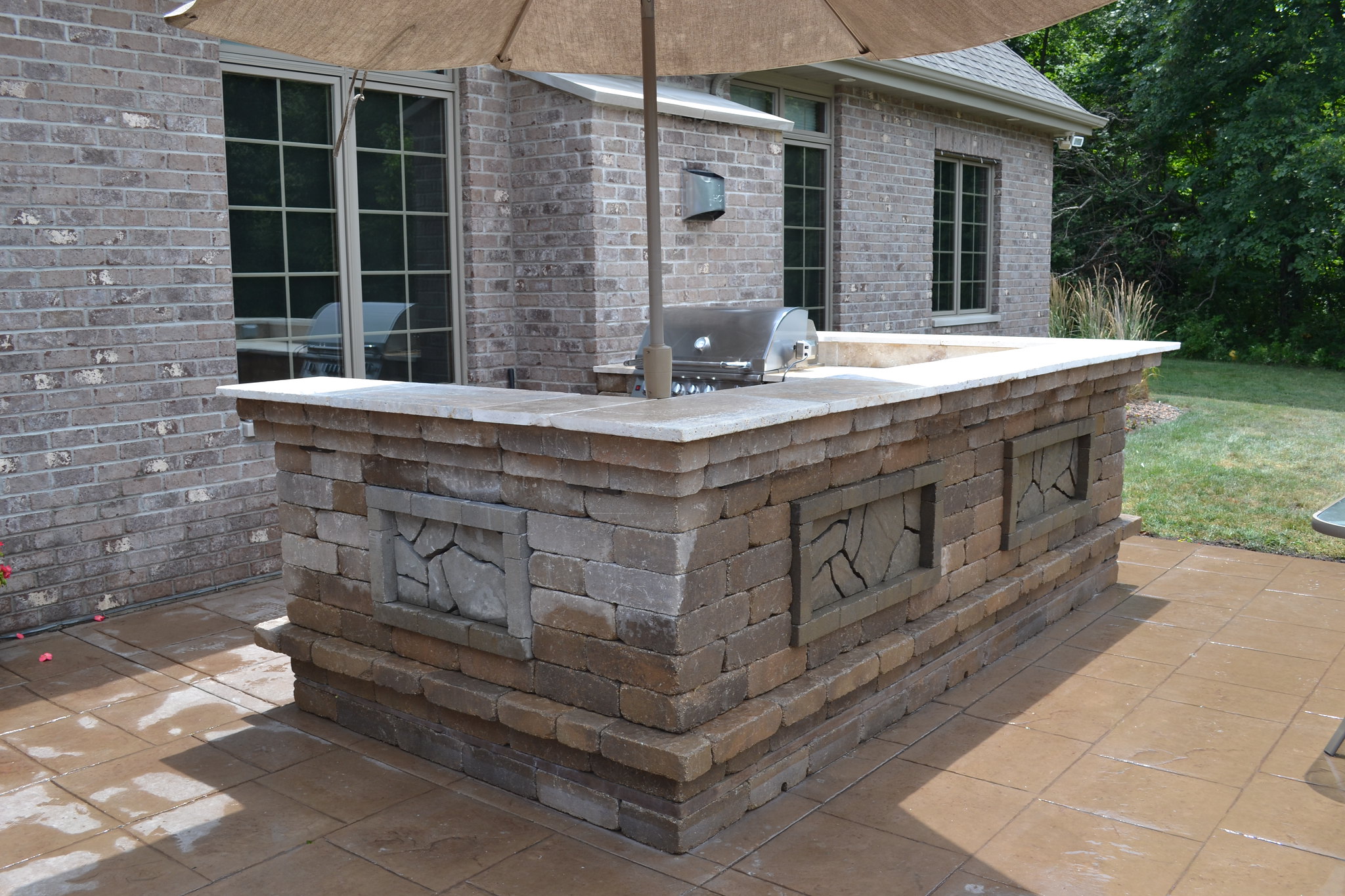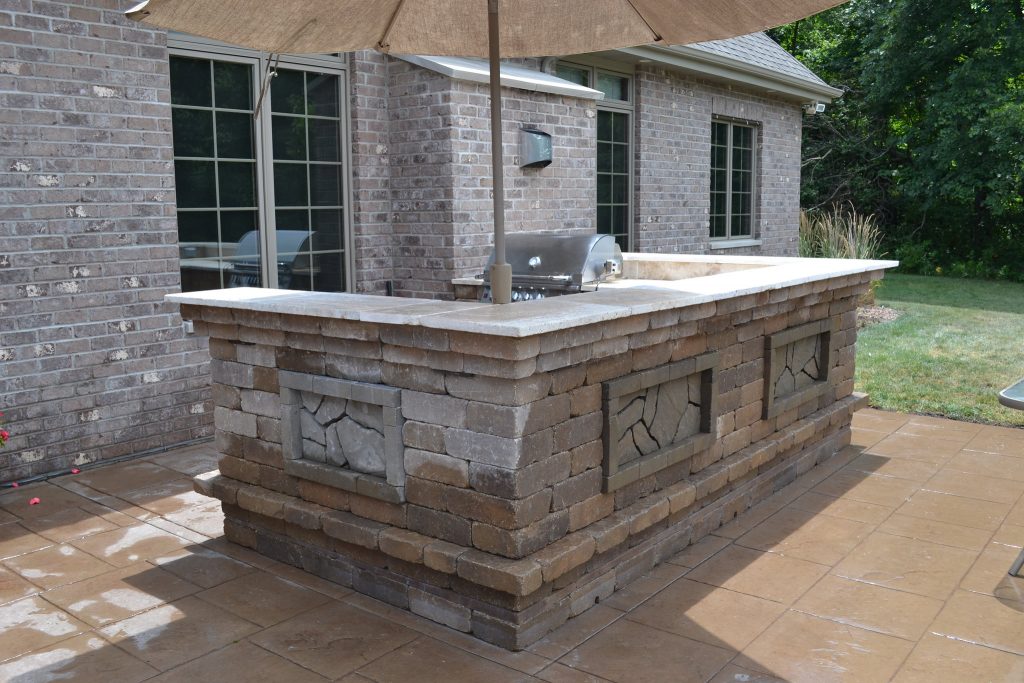 What Are Some of The Best Outdoor Kitchens With a Built-In Grill?
1. The Contemporary Outdoor Deck
This is a contemporary outdoor kitchen suitable even for small spaces. You can add your favorite potted plants to create a lush green oasis. The overhead awning allows you to dine al fresco for most of the year. The black metal pane backsplash gives an industrial look. For full functionality, you can install your favorite appliances, cabinetry, and countertops. A concrete floor keeps the space cool even on those hot sunny days.
2. Beach Style Kitchen
For that beach look and feel, this kitchen heavily incorporates natural woven material and wood for the ceiling, floor, and cabinetry. The seating features large outdoor chairs and cushions, all made from natural fabric. The wooden floor matches the theme and makes the space look large and airy. The backsplash ties all this together with a natural stone design, letting the built-in grill stand out.
3. Tropical Outdoor Kitchen
The wide and open design of this kitchen showcases the beautiful landscape. Your guests can comfortably dine at the bar while enjoying the view and lovely breeze. The wooden ceiling complements the tropical theme. A sink, built-in grill, and natural wood cabinetry make it easy to dine outside when the weather is great. The stone floor keeps the place cool even when it's hot.
4. Mediterranean Style Outdoor Kitchen
This is an expansive outdoor kitchen design with a grand space for entertaining. It's equipped with all the tools and equipment of a standard kitchen. This is that rare outdoor kitchen where you'll find a huge sink, impressive outdoor range, built-in grill, and refrigerator. This kitchen flows naturally into other living spaces such as the dining and living room. The natural stone backsplash and floor add some character and compliment the cool and serene ambiance.
5. Traditional Style Outdoor Kitchen
This is a bright and lively traditional outdoor kitchen design that also incorporates natural elements. The Stone backsplash and flooring mute the ceiling's white and orange tones, preventing them from overpowering the space. This kitchen is equipped with a large sink, a built-in grill and spacious white cabinets that not only provide lots of storage and make the space airy, but also make entertaining fun and much easier.
An outdoor kitchen not only adds value to your home, but is also a one of a kind space where you live and entertain. It's an ingenious way to make use of your backyard space and breathe new life into your home. It doesn't matter whether your home is on an expansive property or an urban loft; you can get an outdoor kitchen that's ideal for your space.