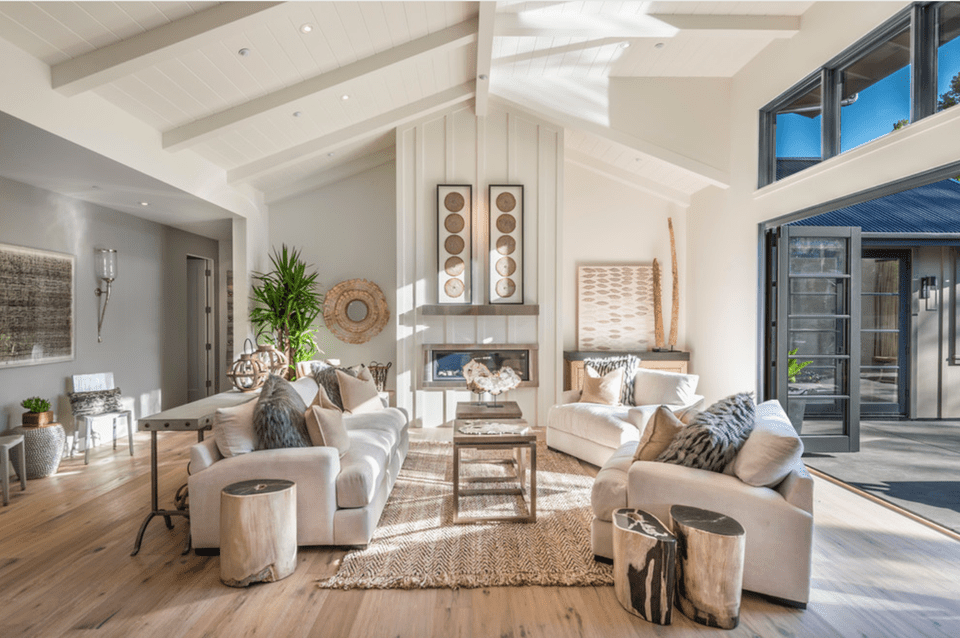 Do you wish to redecorate your house and give it a fresh new look? If you spend a lot of time scrutinizing the appearance of your home, this is your sign to finally get that home makeover you've been dreaming about. There are so many ways in which you can makeover your home. Here are our top 5 expert ideas that will help you get started to finally create the space you desire at home.
Select the theme of your home
First and foremost, you need to choose a theme you desire for your home so that you can have a smooth home makeover. The last thing you need is your house looking chaotic with too much interior design. Think about it. Which theme do you desire in your home? What personality do you want your house to have? Do you desire your house to look modern and edgy or are you inclined towards a more vintage/traditional set up?
If you desire a vintage look, do you have any vintage accessories or furniture in your house? Or perhaps you are aiming for a natural look or an industrial look for your house. If you want an industrial look, then you will need to add more light fixtures, metal and wood combos, brick walls, and concrete floors to the house. You can easily find the items for an industrious house design from Materials Market.
Aim for matching materials
After deciding the new theme for your home, we highly recommend that you ensure the materials and accessories you buy to decorate the house are of the same material. Or at least use the same material in a particular room. This will help to unify the spaces and give your home a continuous elegant flow throughout.
For instance, if you buy a glass lampshade for your bedroom, ensure that the vase, study table, and other accessories that you plan to add to the bedroom are also made of glass. Also, to prevent your house from looking overly or forcefully matched, ensure that the items vary in texture and finishing. If you are buying wooden decorative materials, let the texture and finishing of items be different so that they can also add diversity to the look of your home.
Decorate plain walls with character
Now that you have the colors, theme, and right materials to decorate your home, add something to the plain walls to make them more interesting. You can add art pieces to the walls to make them charming especially if you are interested in art. Also, you could display your favorite China plates on the walls for all to see instead of hiding them away. You can also create a picture gallery on the wall and arrange all your favorite pictures that capture your greatest moments in life and display them on the wall. If you have a plain wall, get creative with it and explore different ways to decorate a plain wall.
Pick a unique color theme
If you are aiming for a home makeover transformation that truly stands out, we recommend that you select a signature color that you will use to create accent features. What colors do you find pleasant? Is there a particular color that soothes you? Which color would you be comfortable seeing every day in your house?
Let's say your favorite color is orange. Adding a splash of orange around your home will definitely brighten the house and uplift your moods. We recommend that you go with different shades of the color to avoid creating a monotonous atmosphere. Ensure that each room has something orange in it. One room can have orange curtains, another room an orange rug, another one orange pillows, and so forth. You can also paint one of the living room walls orange or install an orange wall paper on the walls. Kindly note that orange is just an example of colors you can use. Select your favorite color and use different shades of it to decorate your home.
Add focal features
If you still feel like something is missing from your new home makeover, consider adding a focal feature that grabs attention when you instantly walk into a room. If it's the living room, you can add a colorful chandelier that produces radiant light. Which focal piece of decoration would you add to your home to give it more spark?
The above design tips are meant to help you bring out the personality of your home so that you can have the makeover you wish. Think deeply about the theme, color, materials, accent pieces, and focal features that will bring out your creative side and use them to create a space that you truly own.