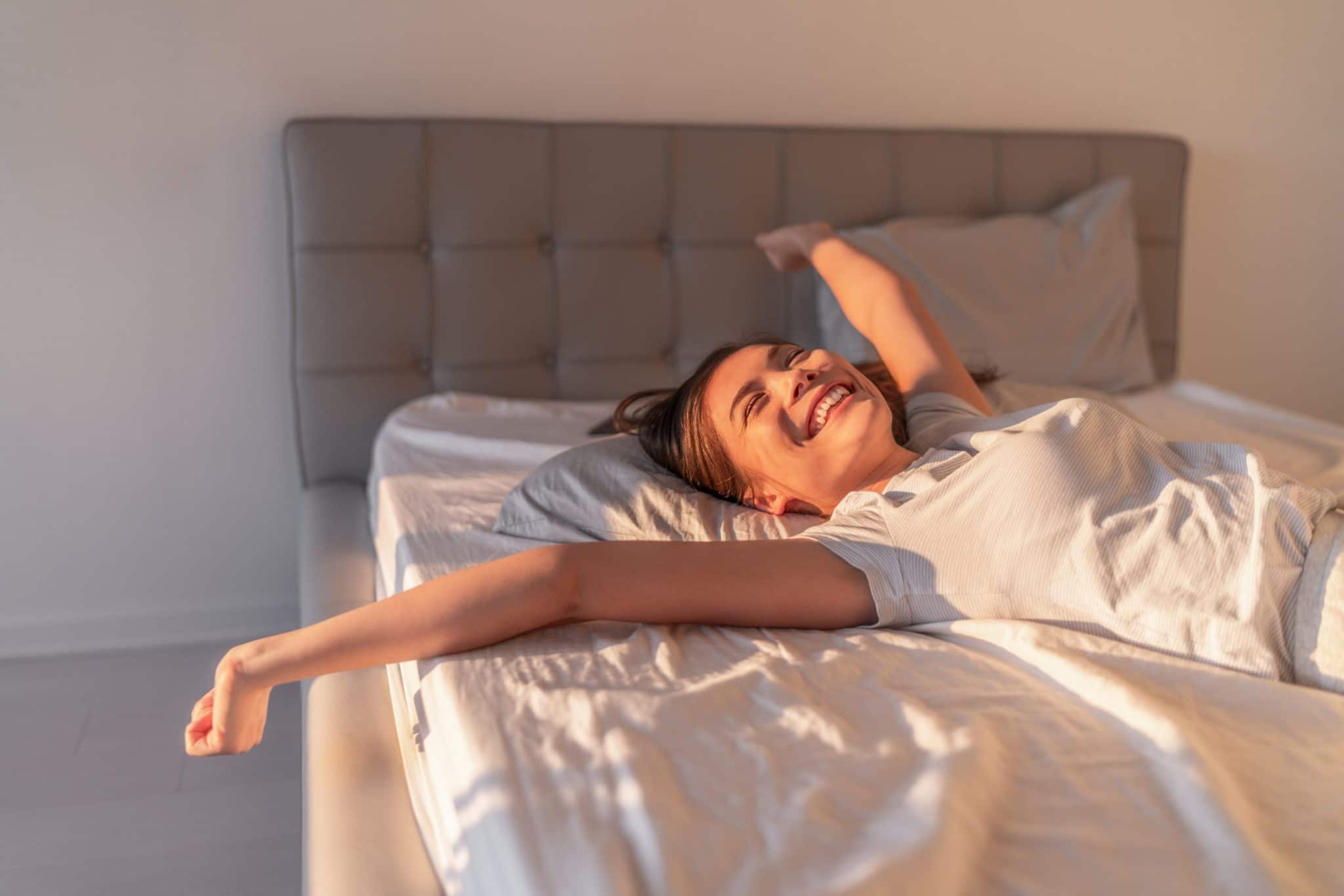 After a hectic day at work, in school, or even doing chores endlessly at home, you look forward to rushing to your room and lying down on your warm cozy bed to melt all the stress away. Your bedroom is your sanctuary, your safe space, your respite from all the rigors of daily life.
Even the most outgoing person needs a quiet space to recharge, and a bedroom can offer a tranquil space to do just that. In some places, a bedroom is not just a place to sleep and rest, some people also use the room for work-related activities. Hence, keeping it organized so you can be more productive is equally essential.
Even if you're mostly unconscious in a bedroom, it's still one of the most important rooms in a home, and here are some easy tips to make your bedroom comfier:
1. Clean Your Room Regularly
An unkempt bedroom is a health hazard. Dust and the growth of molds can lead to respiratory problems, items on the floor could cause injuries, and dirty linens may cause skin eczema and dermatitis. A filthy bedroom will not give you the restorative sleep your body needs to rejuvenate.
A clean bedroom has many benefits, including improving the state of your mental health. A clean bedroom gives you a higher quality of sleep and other healing benefits. It is also believed that a clean bedroom boosts one's productivity and energy. Thus, giving you an excellent start to the day.
2. Use A Comfortable Mattress
Waking up feeling refreshed is a sign of a great night's sleep. But if you experience a painful back or side is something that will bother you for the entire day. Replacing a bed could leave a dent in your finances, so it's not the first solution many homeowners think about. Most of the time, they take pain medications to address the pain, but it's a temporary relief.
A more optimal solution is a mattress topper. It's not as expensive as a complete mattress but does the job of keeping your back pain-free. A mattress for back pain relief adjusts to your body's needs and gives you the maximum support that you need. You can even choose the right firmness that would suit your preference, whether it is soft, medium, or hard. Additionally, using a top mattress will also let you sleep quicker and help you stay asleep through the night. So, aside from saying goodbye to back pain, you can also bid adieu to insomnia and wake up with a smile on your face.
3. Change Linens Weekly
It's so easy to fall into bed from exhaustion after a hard day's work, only realizing the following day that you weren't able to change clothes or wash your face from sheer tiredness. The dirt from your body and day clothes is now stuck to your bedsheet, along with sweat, dry skin, saliva, dandruff, and maybe even your dog's hair.
As previously mentioned, the accumulated dirt on your linens will transfer back to your skin and cause skin conditions like eczema and contact dermatitis. If you have acne, this may also worsen it. Don't be surprised if you keep sneezing all day as dirty covers can also trigger allergies. Changing your linens is part of practising good personal hygiene. Consider having extra sets of clean sheets to swap the dirty ones and use protective coverings for pillows.
Aside from having clean sheets, you may also want to look into the quality of linens you choose for your bed. Linens with a higher thread count have a softer feel and speak volumes about superior quality. Thread counts that are between 200-800 are known to be the ones that can give you the luxurious feel and comfort you need for an excellent sleep, while those that fall below 200 are rough to touch and may feel less comfortable.
4. Add Plants
Plants purify the air and the splash of green provides a calming effect on one's body. A study also shows that placing plants indoors can reduce one's stress levels and sharpen one's attention.
A potted indoor plant in your bedroom can also boost productivity and creativity. So, if you're working in your bedroom, this could help you get a lot of quality work done while reducing the stress that you feel in meeting deadlines.
5. Use Essential Oils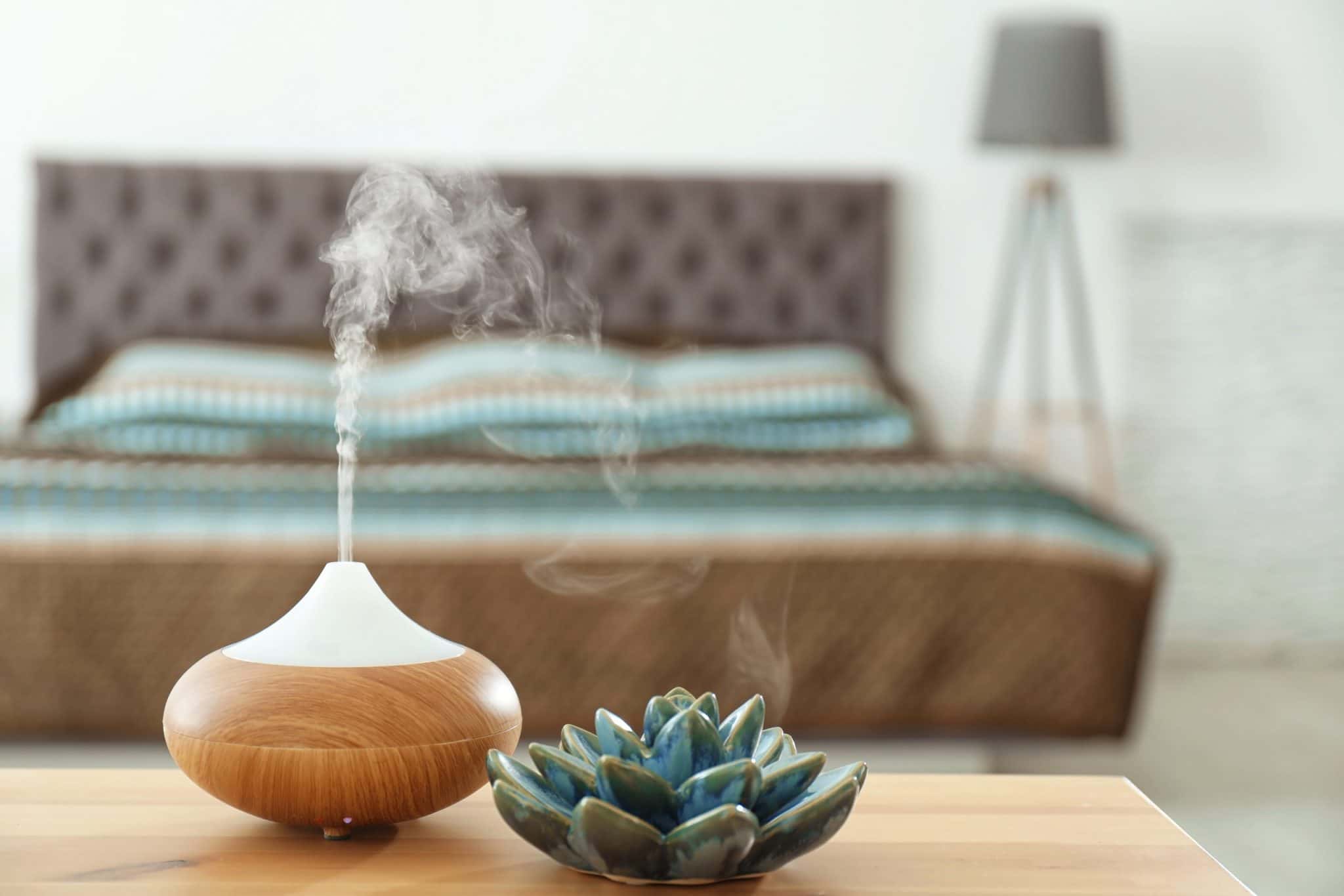 Scents can calm, relax, de-stress, and energize. Using specific essential oils for your needs at a particular time could help keep you centred and relaxed. You may fill your room with the scent of rose to calm you, or you may diffuse lemon essential oil to lift your mood. If you need help relaxing your mind to make you sleep faster, you may infuse lavender essential oil.
Using essential oils can transform your bedroom into a haven of tranquillity, and before you know it, one sniff, and you're off to dreamland.
Conclusion
Sprucing up your bedroom need not be an exhaustive process. It's what you do regularly that would make a huge difference. Adding a few inexpensive touches here and there can make you achieve the comfy bedroom that you want. Ultimately, thinking about the benefits you will reap can motivate you to keep the practice up.