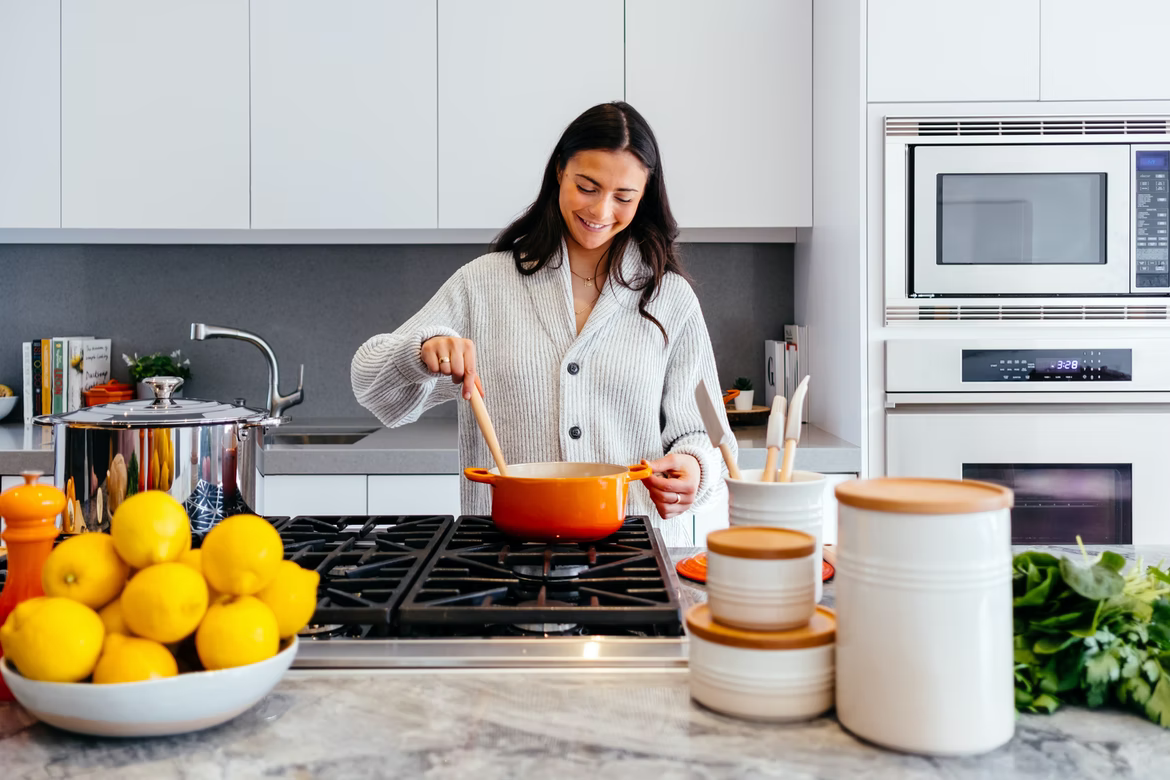 When it comes to designing kitchen layouts, home interior specialists hear the same complaints from clients about the things that frustrate them in the kitchen. Most of their frustrations stem from the kitchen failing to meet the users' needs (often the case of outdated kitchens).
If you work with skilled specialists, they spend time asking how your ideal kitchen looks, how you want to use it, and how many people spend time there daily. You can help them do their job by offering information about your preferences, lifestyle, habits, and tastes and making a list of what you like and dislike in your current kitchen.
This article will discuss the most common kitchen design challenges and how you can handle them.
You lack space
A common kitchen design issue results from lack of sufficient storage or poor floor planning. It can easily make your kitchen look messy, cluttered, and daunting to work in. However, even if you have a small kitchen, you could achieve enough storage space to meet your needs if you install generous lower and upper cabinets. However, when designing cabinetry, you must be careful and look for ways to maximise the space. Corner units could provide you with plenty of storage space, otherwise unused.
Kitchen cabinets with drawers offer plenty of storage for pans and are easy to access. You can also use upper cabinets that extend to the ceiling to maximise the storage space. In this case, you'll need a stool nearby so you can reach the highest areas.
Clever storage can provide you with countless options that allow you to place utensils, appliances, and gadgets you rarely use. Think about storage solutions early in the planning stage to know what elements to include in your kitchen design to achieve a happy and functional environment.
Workflow isn't a priority
If it were to tell your interior designer how your ideal kitchen would look, new appliances and colour schemes would be the first to discuss. But before deciding if you prefer gold or silver accents, backsplash tiles, or smart appliances, focus your attention on the workflow.
It's recommended to create a work triangle that supports functionality. So, install the stove, refrigerator, and sink at ideal distances from one another. Then create separate areas and leave enough space to move around. Some home interior designers use the traditional kitchen triangle. Still, if you don't find it useful for your kitchen, you can define separate zones for prepping, cooking, and washing dishes to boost efficiency and functionality. A poorly designed layout can make you work harder than necessary, and you'll stop enjoying cooking. Your kitchen should meet your specific needs.
Picture your kitchen as more than the place where you prepare food. It should serve both you and your family when you're cooking or eating together. A well-designed layout makes your life easier and reduces the danger of accidents happening when you keep all sharp objects within reach.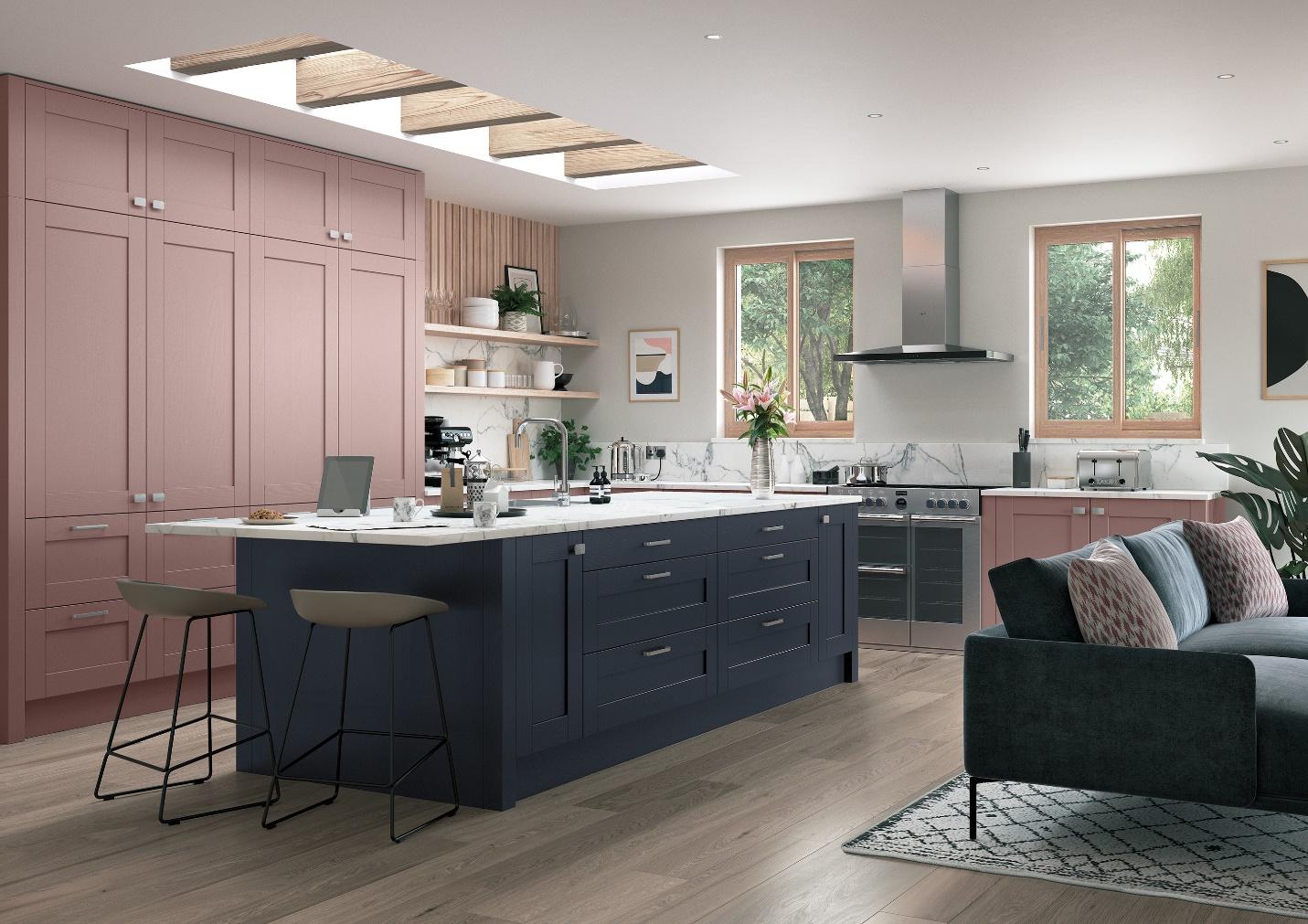 Scarce counter space
Counters not being installed where you need them or lack of enough counter space are two common kitchen design issues. They're also quite frustrating because you need a workspace for any cooking activity. The kitchen layout determines where and how much counter space you need. When planning the workflow, ensure you leave plenty of space next to big appliances like the oven and fridge. While the available nearby space is merely for convenience with the fridge, having space next to a cooktop or oven is vital for your safety. It would help if you had a countertop close to the cooktop and over so you could move hot food pots easily. The last thing you want is to carry hot food across the room because the only available counter is on the opposite side of the oven.
During the planning stage, think about how you plan to use countertops. Go through your daily kitchen activities and discuss with your family to determine how to create counter space that makes it easier for you to cook.
Badly spaced appliances and cabinets
When you design the kitchen layout, you ensure all elements are well-positioned for easy use, but you may neglect to check if they're also well-spaced. Did you know that walkways in functional rooms like the kitchen should be a minimum of 36 inches wide, so you can open drawers and doors clear of one another? But they shouldn't be installed too far apart because a too large distance would negatively affect the workflow. Keep in mind that you don't want to take more than the necessary steps between countertops and appliances. Also, you should make sure that you don't place appliances like microwaves or ovens too high so you cannot safely retrieve hot food from them. Determine how appliance and cabinet doors open and ensure they match your needs and workstyle.
Poor lighting
All kitchen endeavours require an abundance of light, but homeowners often neglect to design a lighting scheme to match their activities. To obtain the perfect lighting balance, you need to mix task, accent, and ambient lighting. Ambient light is widely used around the house as a primary source of light, but it can cast shadows and darken some zones in the kitchen, making it challenging for you to successfully complete your tasks. By failing to incorporate additional lighting, you have insufficient task lighting and can spend more time completing activities or even failing to do them. Under-cabinet lighting can serve as task lighting and provide you with the necessary illumination to prepare dishes easily. Task lighting is vital in a kitchen because it directly focuses on your work site. Make sure you install a task light above your sink, stove, and countertop. You can even create a focal point with task light by installing a pendant over the kitchen island that is functional and makes a powerful visual impact.
Now that you know what kitchen design issues to avoid, you can create a space that combines style with practicality. We hope the above recommendations make remodelling the kitchen a less intimidating project.