The kitchen area is an important space in every household. This is because it tends to represent the very heart and soul of most families all around the world. Other than being a special cooking-and-eating ground, it also doubles up as the perfect spot for you to gather and plan your day.
Having highlighted this, it's not a stretch to suggest that special attention needs to be paid to the kitchen. It would also be remiss if we didn't' share that elements like countertops can make all the difference during the design process.
While the market is undoubtedly flooded with a bevy of selections for you to choose from, the stand out options today are the quartz and butcher block countertops.
With so much information about each of these choices available on the net, it can be somewhat difficult to tell them apart. Luckily, we're knowledgeable enough to share excellent pointers.
Butcher Block Countertop vs Quartz Construction
Butcher block countertops are made of individual wooden strips that are fused into a neat slab. It creates the perfect "country vibe" for homeowners thanks to the design and warm hues.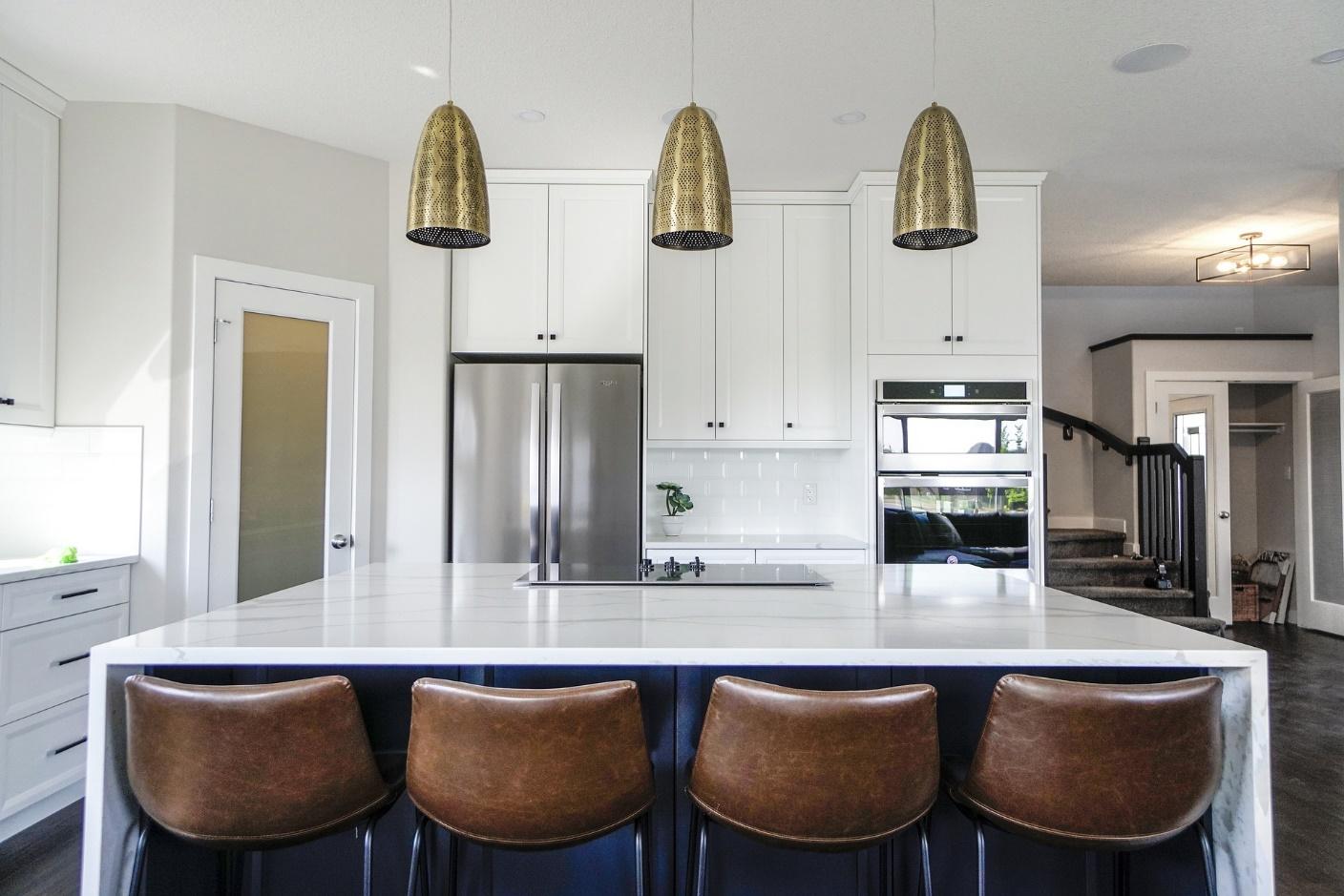 On the other hand, quartz is a man-made product that constitutes quartzite and an assortment of minerals bound together with resin. Considering about 90% of the composition contains quartz, these kinds of countertops are quite sturdy.
Quartz vs Butcher Block Price
Butcher block countertops are relatively easy to install since they're not quite as heavy as quartz countertops.
On average, butcher block countertops cost about $55-200 per square foot. The maintenance cost varies greatly on whether you plan on using a sealed unit or an unsealed one. If you want to keep expenses to a minimum, you can take the whole project to be a DIY initiative. With good handyman experience, you can save labor costs and work within a budget.
Still, the great quartz vs butcher block price wars don't end here.
You can find affordable quartz countertops at Caesarstone starting from about $40 per square foot. This is quite competitive when you consider the quality that's on offer.
While you may find cheaper alternatives in the market, you should be wary before you commit your resources since many stores tend to sell poorly made countertops that are expensive in the long run.
If you're minted, you can choose to indulge in the more luxurious quartz countertops that hover around the $100 price range.
Why You Need to Choose Quartz over Butcher Block Countertops
Butcher Block Countertops Are High-Maintenance
Butcher block countertops can be made from several different kinds of wood. All generally need to be sealed before you use them.
While sealed butcher blocks are easier to care for, they're not the best option when cooking since the sealant can make the wood feel plastic-like.
Then again, unsealed butcher blocks need to be periodically oiled roughly twice per year. Importantly, the choice of wood you select for your block will influence how regular you have to oil the countertop.
Remarkably, quartz countertops are very low-maintenance. You don't need to worry about resealing them, ever. Instead, you can take a recliner and simply just enjoy the ease and convenience of using quartz countertops on a daily basis.
In the Quartz vs Butcher Block Longevity Debate, Quartz Comes Out on Top
There's simply way too much chopping and cutting going on in most kitchens for the environment to be considered perfect for child's play.
During the cooking sessions, you're bound to realize that butcher blocks are particularly susceptible to scratches and marks. This boils down to the fact that butcher blocks are typically made from softwood materials. As such, they can easily be damaged by the sudden dropping of hard items on the surface.
If you've ever set foot in a Chemistry 101 class, you're also probably aware that wood is made of a porous material. While this may have great applications elsewhere, it's not ideal for the kitchen environment. When left unsealed, butcher blocks have a high probability of staining. This is especially true when you consider that there are numerous condiments, drinks, and oils that can accidentally spill.
In contrast, quartz countertops have no such issues. This is because quartz is among the hardest materials on Earth. Essentially, this means that it's nigh impossible to destroy a quartz countertop, let alone getting concerned about accidental staining, chips, and scratches.
Butcher Block Countertops vs Quartz: Which one's Easier to Clean?
No quartz vs butcher-block comparison would be complete without sharing something on the practicality of each.
Simply put, quartz countertops are a joy to clean. Using soap and warm water, you can simply wipe clean the counter and remove stains and any sticky elements that may have found their way to your countertops.
With butcher blocks, it's not very much touch and go; you need to put in a little bit more elbow grease. As alluded earlier, butcher blocks are quite porous. This means that you may resort to scraping off food remnants from the wood. If it's a persistent stain, you may be forced to use sandpaper to ebb out the stain.
After scraping, you can use mild soap and water to clean butcher blocks. However, you need to make good use of a towel to dry the surface, else, the extra moisture can be detrimental to the state of the butcher block.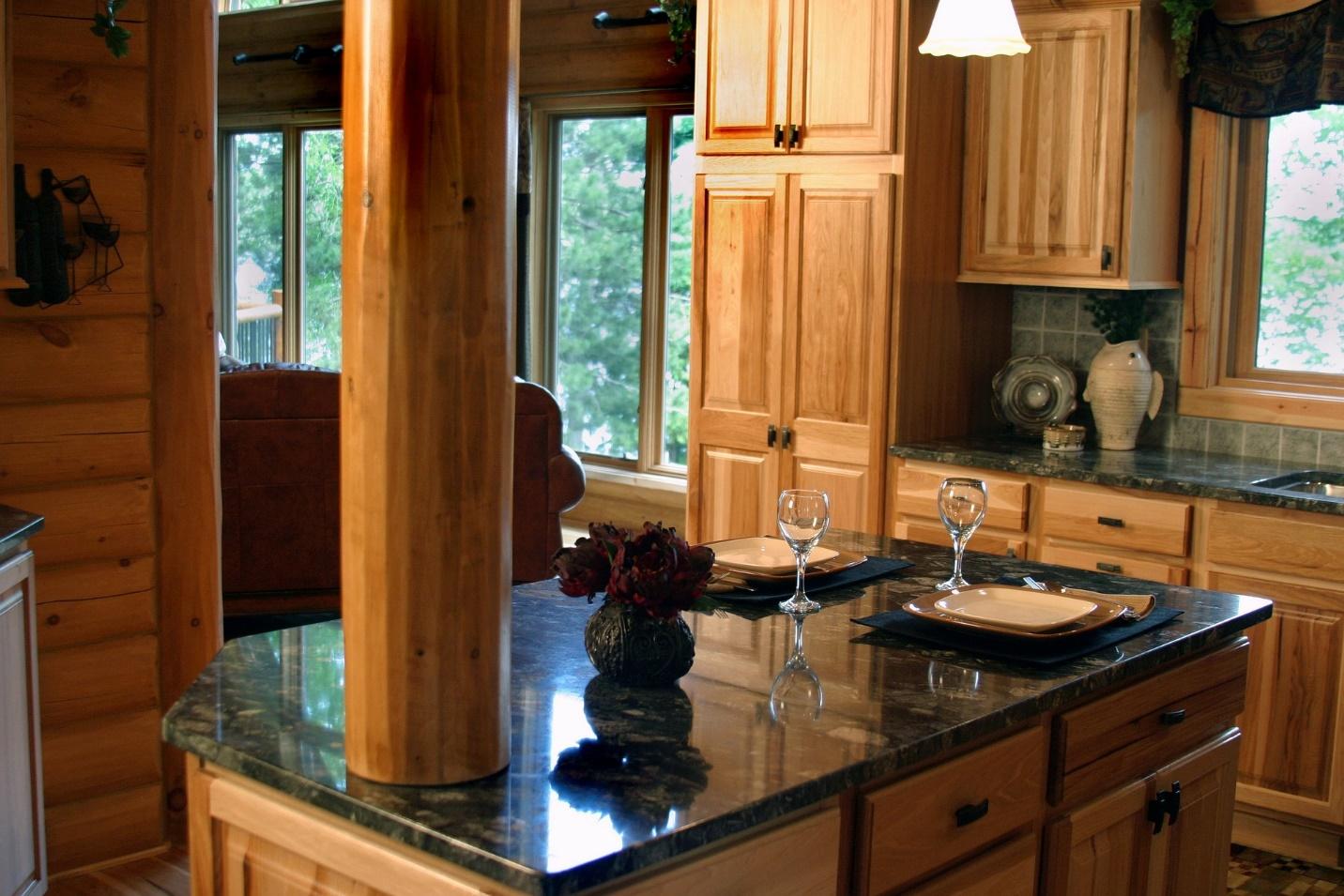 With quartz countertops, you don't have to worry much about this since the countertops can be left to dry up on their own.
Quartz Is Resistant To Moisture
In a moisture-filled head-to-head battle between quartz and butcher block countertops, there's only one winner.
Caesarstone quartz countertops beat butcher blocks every day of the week in this department because they can thrive in wet conditions.
Butcher blocks are quite limited in such conditions because they can become discolored with continued exposure to moisture and even rot.
If you plan on having butcher blocks in the kitchen, it's best to also be in the market for fantastic coasters. These will serve you well since they'll be able to capture the extra condensation that can be quite daunting to deal with.
Quartz is Nonporous and does not harbor bacteria
While butcher blocks are quite popular in kitchens worldwide, they are not practical or safe for preparing food.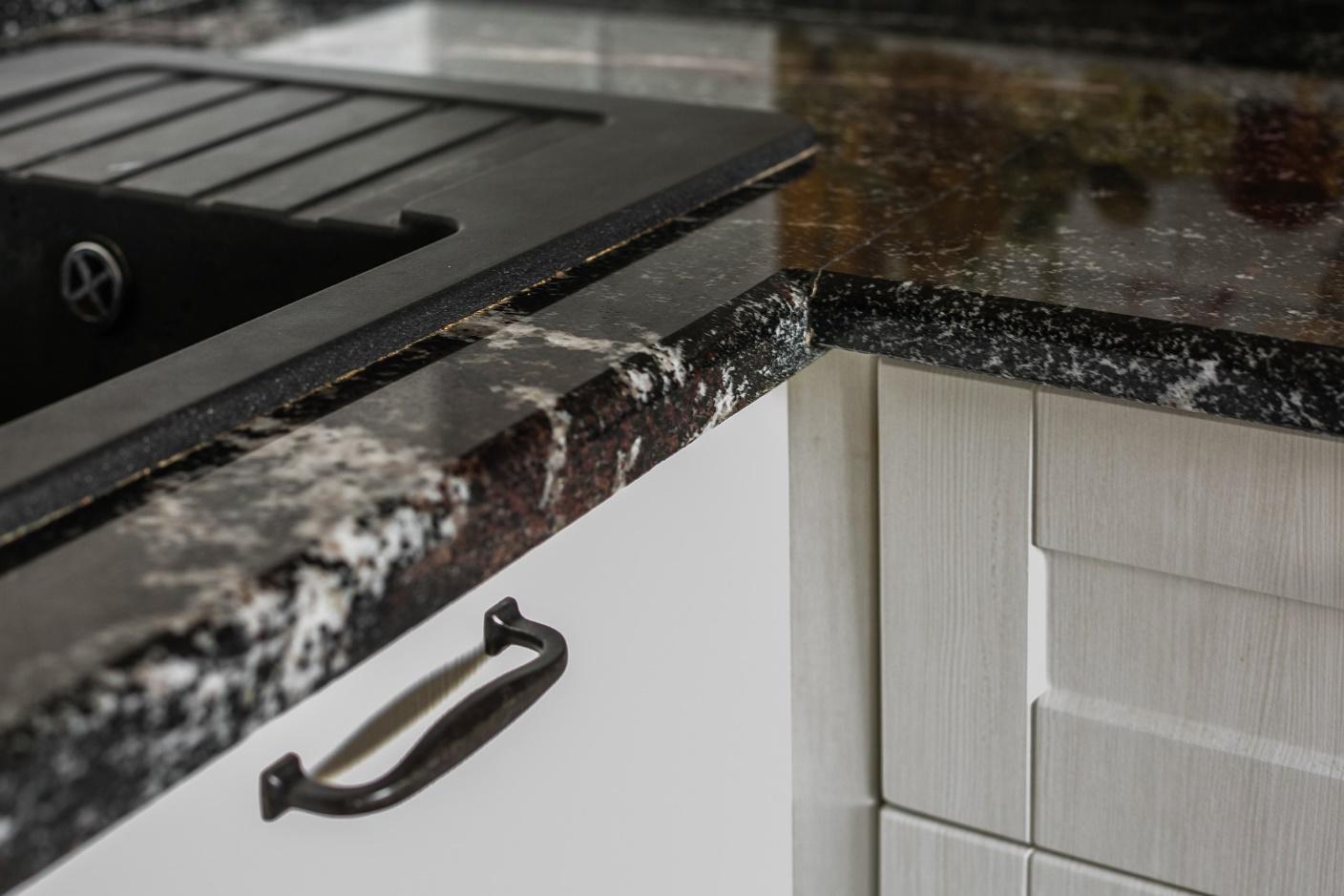 Some studies suggest that without proper sanitation, the porous nature of wood can serve as the perfect abode for harmful bacteria.
At the same time, some studies indicate that wood naturally tends to disinfect itself.
Given the weight of both differing opinions, it's probably safer to choose non-porous quartz countertops. After preparation of meals, you can rid the surface of any bacteria by simply using your favorite and wiping clean the slate.
Parting Shot
Having analyzed butcher block countertops vs quartz, it's safe to say that quartz is miles ahead.
Its popularity is fueled by the fact that it's durable and requires minimal maintenance. Notably, it's also available in a range of colors and patterns which means you have the freedom to sample different designs.
Do you think you're ready to try out quartz countertops in your kitchen?
Let us know in the comments below!