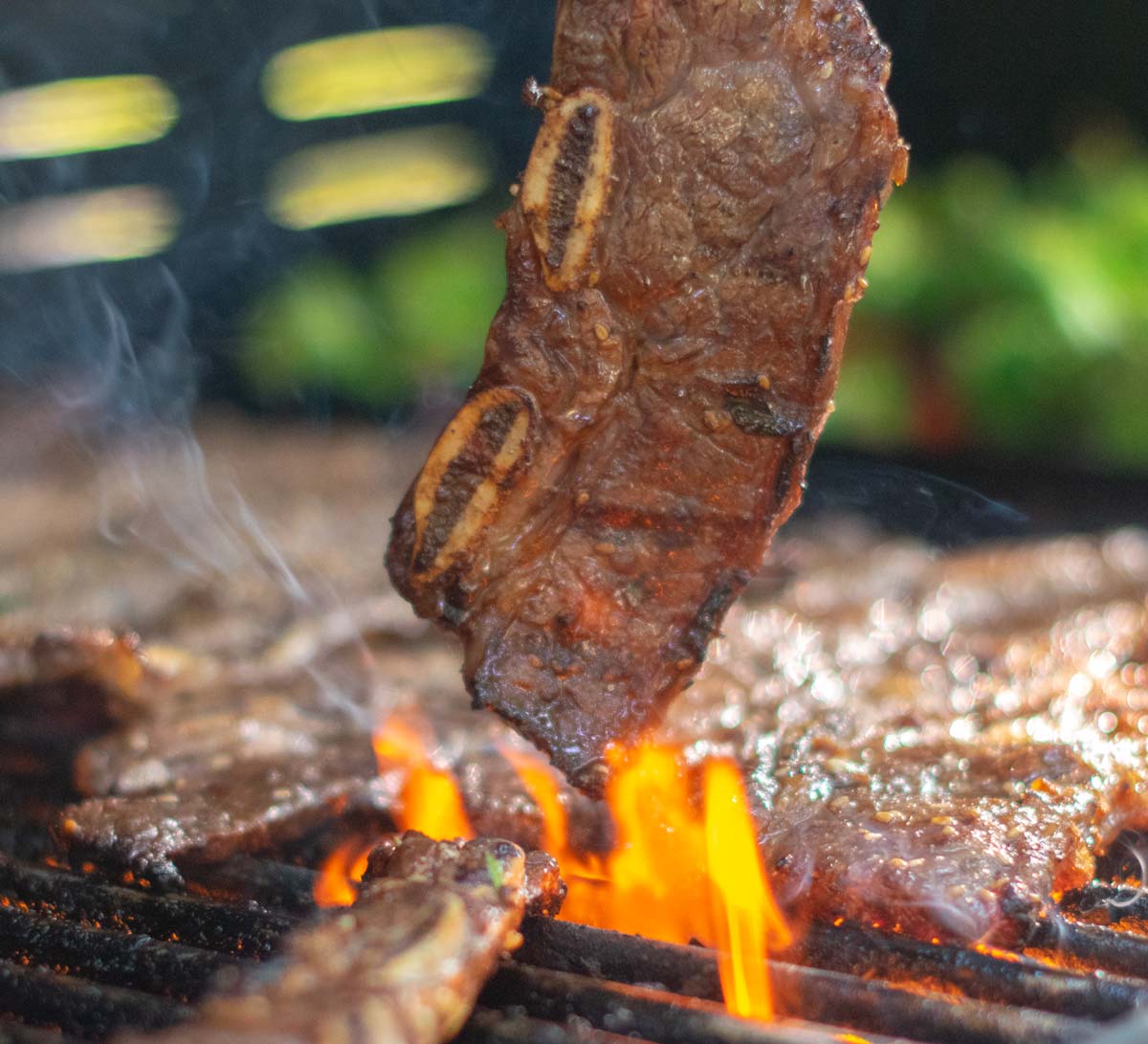 Barbecuing is often one of the few activities that can be done well past the end of summer. While it's best done in the somewhat comfortable summer heat, many Canadians still use their barbecues in the colder days of winter, when the snow and grey skies only make you want warmer days more. So, with barbecuing becoming a year-round activity for Canadians, the desire for unique tastes and delicious meat only grows.
One of the many things that make barbecuing great is the different kinds of meat and veggies you can grill up. However, many people find that all their meat tastes the same or that the rubs and sauces that are available to buy or make at home are way too similar to each other. With many barbecue sauces and rubs quickly falling into a sweet or spicy category, people can quickly lose interest in barbecuing.
That's where this article comes into play. We've gathered up some of the best hacks you can use the next time you whip up a sauce or rub for your barbecue, as well as a few weird but delicious ingredients to use. Then, of course,you can also get a few rubs or sauces from Dickson BBQ to tweak to your liking!
Use different ingredients to make your own rubs
If you often find that you prefer to make your own sauces, rubs or marinades at home, try mixing up the types of ingredients you use to make them. Since many sauces and marinades use a wet ingredient – typically one that helps tenderize the meat – use a different one instead. For example, instead of using a simple white vinegar, try balsamic or red wine vinegar in its place. Often, these other types of vinegar have different tastes too, so using them in sauces and marinades will more than likely also add different flavour.
Similarly, if you use crushed black pepper for making a dry rub, try white or pink pepper instead. You might even replace the simple, white salt you use to cook with pink himalayan or black salt. The different types of salt and pepper can make just as much of a difference in your BBQ rub as changing up the herbs you use. For example, pink peppercorns are often sweeter than the normal black pepper and white versions are more intense.
Add your own herbs and spices to store bought sauces
One of the most common things people do when it comes to barbecuing is to get a premade sauce or rub from their local supermarket. More often than not, you might find yourself busy, especially if you're planning a barbeque party for a big group of friends. You don't exactly have time to make a sauce from scratch, so buying one is the next best idea. The only problem is that all these sauces and rubs taste mostly the same, so your food doesn't stand out as much as it should.
That's why you should add some of your own herbs and spices to the sauce or rub. As good as store bought BBQ sauce can be, most of the time it just tastes like a sugary attempt at another flavour. So, to make it much more unique in a way that your friends and family can love, add your own twists. Adding some rosemary, thyme and even a good amount of cayenne pepper to a general BBQ sauce can really pair well with a barbecued rack of ribs, for example!
Try different seasoning blends for barbecuing
If you make your own rubs and sauces at home, a great idea to add a unique twist to them would be to add similar yet different ingredients. If one recipe for a spicier sauce calls for red chilli flakes, cayenne or paprika, try harissa instead.
Harrissa paste is a Tunisian mixed paste that combines chilis, garlic, vinegar and other spices. It's also often used as a marinade itself, so if you want to try a more ethnic twist, you can just use harissa as a base for your dishes. Similarly, fruitier flavours can be swapped out for other fruits and some of the sweetness can be lessened entirely for a new taste.
Use some flavour compliments to make the sauce better
Salt in a sweeter rub and vice versa
Much like in baking, certain flavours can be used to compliment each other and give a dish a more complex flavour. Like adding a quarter teaspoon of salt to a cake, adding a little salt to a sweet sauce or a sweeter rub can take away the edge without completely ruining the taste. The sweetness isn't removed but instead far more complex.
In the same way, you can add some sugar into your classic hickory rub to make it even better. Many spicy barbecue sauces do much of the same thing, and maple smoked meat is often known to be just a bit sweeter. In both of these cases though, the sweetness doesn't overpower the savoury sauces and rubs' flavours, just like cakes aren't ruined by a bit of salt.
Try a coffee and cocoa powder rub
If you don't mind trying something that's just a little outlandish, try spicing up a basic rub with coffee and cocoa powder. Much like with marinades and other sauces, the mixture of the two powders adds a hint of bitterness and sweetness that can really improve a rub. They're also frequently used together as complements, so adding coffee powder and cocoa to an overly sweet sauce or rub can more than lessen the sweetness and make it more complex.
Takeaway
If you're looking to make a rub or sauce better, don't be afraid to add something new to spice things up. As alternative as adding cocoa powder or a spoonful of sugar to a spicier rub is, it can ultimately change the overall flavour profile for the better. You can also add a few more spoons of sugar to a sweeter sauce, or a little more paprika and cayenne to a spicier rub to emphasise one flavour over another. At the end of the day, add whatever seasonings and flavours to your barbecue sauces and rubs that you think you and your family would love more!