If you yearn for a beautiful backyard but don't have the money to pay for a landscape architect, you should consider installing a mini greenhouse.
Mini greenhouses can be the most practical solution you can set up in your backyard. What's even better is that you don't even need to have an enormous yard to create an admirable greenhouse garden.
Here are 4 benefits you will get from putting up the best small greenhouse in your backyard.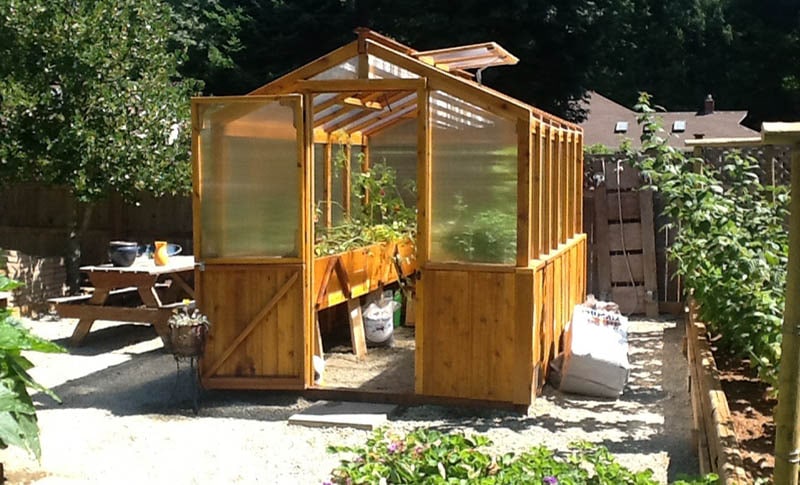 1. A Centralized Gardening Area
A major advantage of having a backyard mini greenhouse is having one area that serves as an all-in-one gardening space. Since the plants are growing in pots and are not sharing the soil, you will be a lot more flexible when growing your plants.
You can have different varieties of plants that have different soil requirements all in the same general space. For instance, you can have moisture reliant plants in one area and have succulents in another.
Additionally, wIth a mini greenhouse, you won't have a separate garden shed to store your supplies and tools.
2. They Will Protect Your Plants From the Frost of Winter
In just about any other part of America, regardless of your growing zone, there is always a plant that can go through a mild winter but will unlikely make it through a cold one. A mini greenhouse can help you save your favorite plants, small trees, and bushes by sheltering them in a mini greenhouse.
It usually takes a small amount of heat to keep these plants warm. A small electric heater should work fine anytime the temperature drops below freezing. A good way of saving money on heating expenses is to buy a greenhouse with a good insulation system.
3. You Can Grow Your Own Food Year-Round
An even more appealing advantage is that you can grow your food across all seasons. Depending on where you live, certain veggies might not be available at certain times during the year. But with a greenhouse in your backyard, you can easily grow and access fresh produce straight out of your very own garden.
4. You Have the Option To Either Build or Buy
If you like to get hands-on with your work, you can easily build your backyard greenhouse. This allows you to fully customize the greenhouse as per your specifications and what plants you want to grow inside.
Another option is to buy a backyard greenhouse kit. They are easier to set up as much of the work has already been done. If you don't want to get your hands dirty just yet, you can buy a prefabricated one.
However, all these options are dependent on what specific location you intend to place the greenhouse as well as how much space you are willing to have it occupy.
What Is the Best Small Greenhouse
The best small greenhouse is the one that fits well in your yard without looking out of place.
This is because most people, especially near urban areas, usually have limited space in their backyards.
A tiny greenhouse will also allow you to diversify your plants such that you can grow both exotic plants and groceries which will save you some good money.
If you're just starting out, a mini greenhouse can help you become a highly skilled green thumb. With the right dedication and effort, you can transform your gardening from a hobby into your full-time passion.