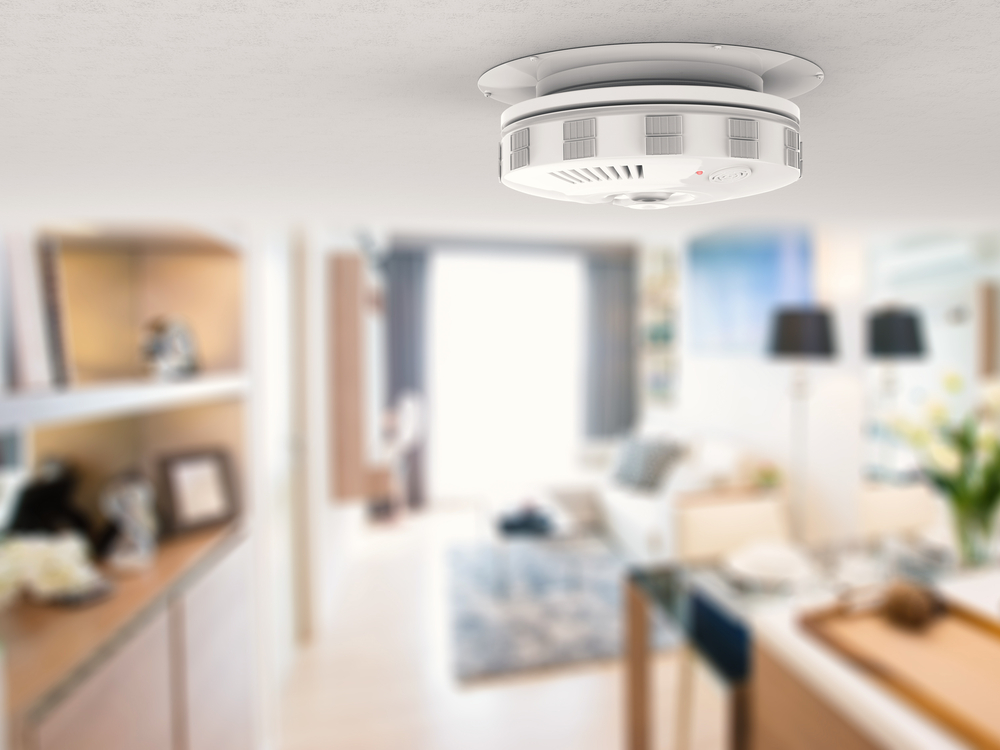 Is your home safe? On closer inspection you might be surprised to find that your home isn't as safe as you thought it was. From drippy kitchen pipes that can lead to mold to invisible carbon monoxide leaks, your home could be riddled with dangers. Here's how you can take action to make your home safer.
1. Pest Control
They might be small, but pests like termites can cause big damage. Pest control experts claim that termite damage impacts 600,000 American homes each year. And it's estimated that Americans spend upwards of $5 billion collectively to control these tiny pests and repair the damage they leave behind. Don't wait until you have an infestation. The EPA suggests removing sources of food, water, and shelter. Fixing leaking plumbing and eliminating collected water can also help to prevent pests. Getting rid of things like magazines, cardboard, or stacks of newspapers can also keep termites away, as these everyday items are food sources for the pest.
2. Smart Smoke and Carbon Monoxide Leak Detection
The CDC reports that more than 400 Americans die annually from carbon monoxide poisoning. Another 20,000 visit the emergency room and more than 4,000 are hospitalized. These all-too-real and unfortunate statistics are preventable. Protect your family and your home from disaster by adding smart smoke, leak, and carbon monoxide detectors to your home. Not only can these devices protect you from potential carbon monoxide hazards, but these devices are designed to detect smoke and fire, too. If the alarm is triggered, these devices sound an alarm and they also send an alert to your mobile device. This enables you to act fast, allowing you to keep an eye on your home, even if you're away.
3. Pool Fences
Your pool is a fun place to get together with friends and family. But it's also a potential danger. According to data reported by the Pool Safety Foundation, drownings are the second leading cause of preventable death through the age of 15. While you may think that your pool is safe, accidents can happen. Take action to improve the safety of your pool by adding a fence around the perimeter. A pool fence can keep children, as well as pets, out of harm's way when the pool is unattended. Additionally, pool gates can be outfitted with smart pool alarms that sound when opened. Or, toss a floating surface wave sensor into your pool. Designed for both above and in-ground pools, this smart sensor alerts you when someone, or something, enters the pool. Other added measures include pool covers, gates and latches, and regular security checks.
4. Mold Prevention
Mold, well, it's everywhere. But the last place you want to find mold is in your home. Mold is linked to health outcomes such as stuffy noses, red and itchy eyes, skin irritation, and wheezing. Those who have allergies or asthma might even have more severe reactions like shortness of breath, respiratory illness, and fever, according to the CDC. This tiny fungus is born from spores that float around in the air. And once a spore lands, mold can grow almost anywhere. Areas of your home that are prone to moisture and remain at warm temperatures between 40 and 100 degrees are mold breeding grounds — think bathrooms, under kitchen sinks, and in laundry rooms. Luckily, you can combat mold before it becomes a real problem with an everyday household cleaner designed to wipe out mold. Say bye-bye to mold and mildew.
Safety is key. From smart alarms to pool fencing, you can keep your home safe with these savvy precautions.