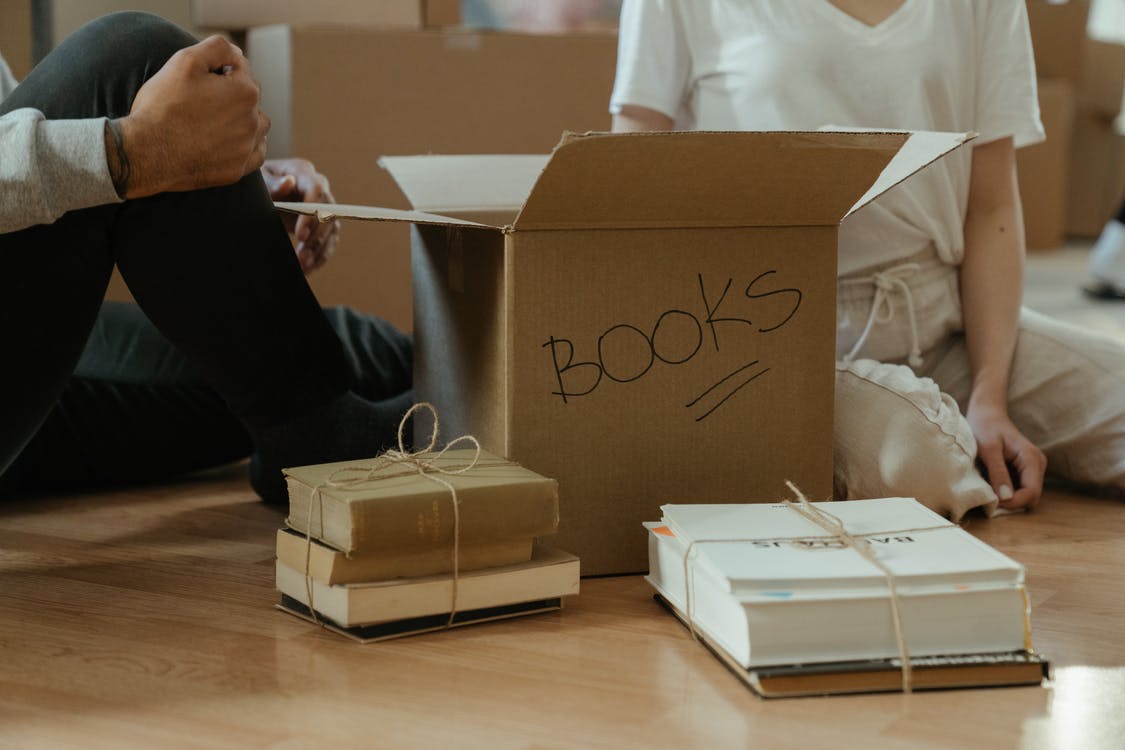 Life is in a continuous state of motion. People all over the world choose to migrate and settle in different places for betterment. Some people relocate for study purposes, some for jobs, and others to upgrade their living standards. People might have to face problems if the relocation phase goes unplanned and unorganized care. There is a huge list of to-do things when you plan to move out. Apart from packing and loading, certain things must be in check. Before packing, take a paper and start to write things down. Do your homework at least a month before if you do not intend to seek professional help. It will ultimately reduce the eleventh-hour stress.
Let us pin down essential things marked high priority during the process of relocation.
Essential Documents
When it comes to the documentations, pack them safely. These documents include prescriptions, bills, birth certificates, property loans, and passports, etc. Make a separate folder for all such essential papers. Save their soft copies with you on a USB drive to be on the safe side.
If you plan to migrate to a different country, then keep several hard and soft copies of the documents that will undergo submission to the immigration authority.
Authenticate the Moving Company
When you plan on seeking help from a professional moving company, double-check its authentication. Choose the agency that is licensed and has good reviews. Taking help from a moving company will be less costly and will save time. Also, there will be lesser hassle and exhaustion.
Notify about Relocation
Before moving, inform the children's school authorities, the caretakers, and others concerned. Similarly, search for recommended schools in the new location. Also, hire reliable caregivers beforehand because their services will be necessary as soon as you move to your new home.
Changing Address on Papers
Do not speed up unplanned and work out on things patiently. Change the address on your billing and subscriptions. You will never want to miss out on your weekly magazines or any essential subscription for the family.
Avail of the storage facility
Not everything can fit in your luggage bag for sure. Therefore, you need to collect storage boxes of different sizes. Similarly, you don't need to pile up those belongings in your new home unnecessarily. The availability of storage units for residential and commercial consumers has eased the process unimaginably. People unaware of such provision often end up cluttering their new location. If you plan to renovate, then bringing your old furniture there would be useless.
Labeling
Next in line to collection and loading of storage boxes is labeling them. Label the boxes with the things stuffed inside them and where they need unloading. Mark the fragile items clearly to ensure they are unloaded safely from the vehicle. To facilitate yourself, label the things that need to be "unpacked first'.
Shifting of Utilities
While living at a particular place, one gets used to the routine services availed. Some people forget to reinstall these services at the new right time. It includes electricity, gas, water, cable, internet, and security. Schedule the service reinstallation by contacting the service provider according to your convenience.
Schedule the Moving date
In some countries, people relocate more frequently in particular months. It leads to an increase in the costs of shifting. For instance, the truck and cargo fares rise in specific seasons. Refrain from moving in peak seasons. Schedule date and months that cost little.
Gym Memberships
Some people forget to cancel their gym membership and still incur the costs of membership fees. Therefore, make sure to cancel all such memberships and subscriptions.
Clearance of the former home
Ethically, it is essential to clean the former house before shifting once everything gets packed, deep clean space. If the house was on rent, try to compensate the landlords for the damages caused during your stay. These small gestures leave a lasting impression.
Pet Essentials
Look for all the things necessary for your pet. Pack them carefully, and do not miss out on anything. Pets must not feel uncomfortable due to the owner's negligence.
Do Not Miss Any Repair tasks
The mechanicals such as heating and cooling systems at the new house needs monitoring before shifting. The AC and kitchen chimneys will require service to improve the functionality. The broken machinery must get repaired to avoid future mishaps.
Get New Locks
When the keys to the new house are in your possession, get a new set of locks to ensure safety. For your family and possessions' security, renew all the security devices or at least the main doors.
Filling up the Moving Truck
The storage boxes need proper placement in the truck to avoid any damage to the stuff. The trucks are of various sizes. Choosing a smaller truck might cost less. However, it will have to make multiple trips, which will make it even costly. Thus to maximize the space, try to manage things accordingly. Keep in mind the size and shapes of the furniture items and fill the space. Also, fill the gaps with blankets for the protection of delicate furniture. Heavy things must come in the base and not on the top of any fragile item.
Conclusion
Moving into another house is not an easy task. But taking too much stress is not the solution. Those shifting for the first time might not have a swift move. Hence, start doing things at least a month before. Jot down the minutest of the tasks to prevent the hassle. Asking the family members to help in de-cluttering helps to avoid messing. Priority tasks need adequate attention before so that there is sufficient time left for others. Following the tips mentioned above would surely help in shifting if done wisely.