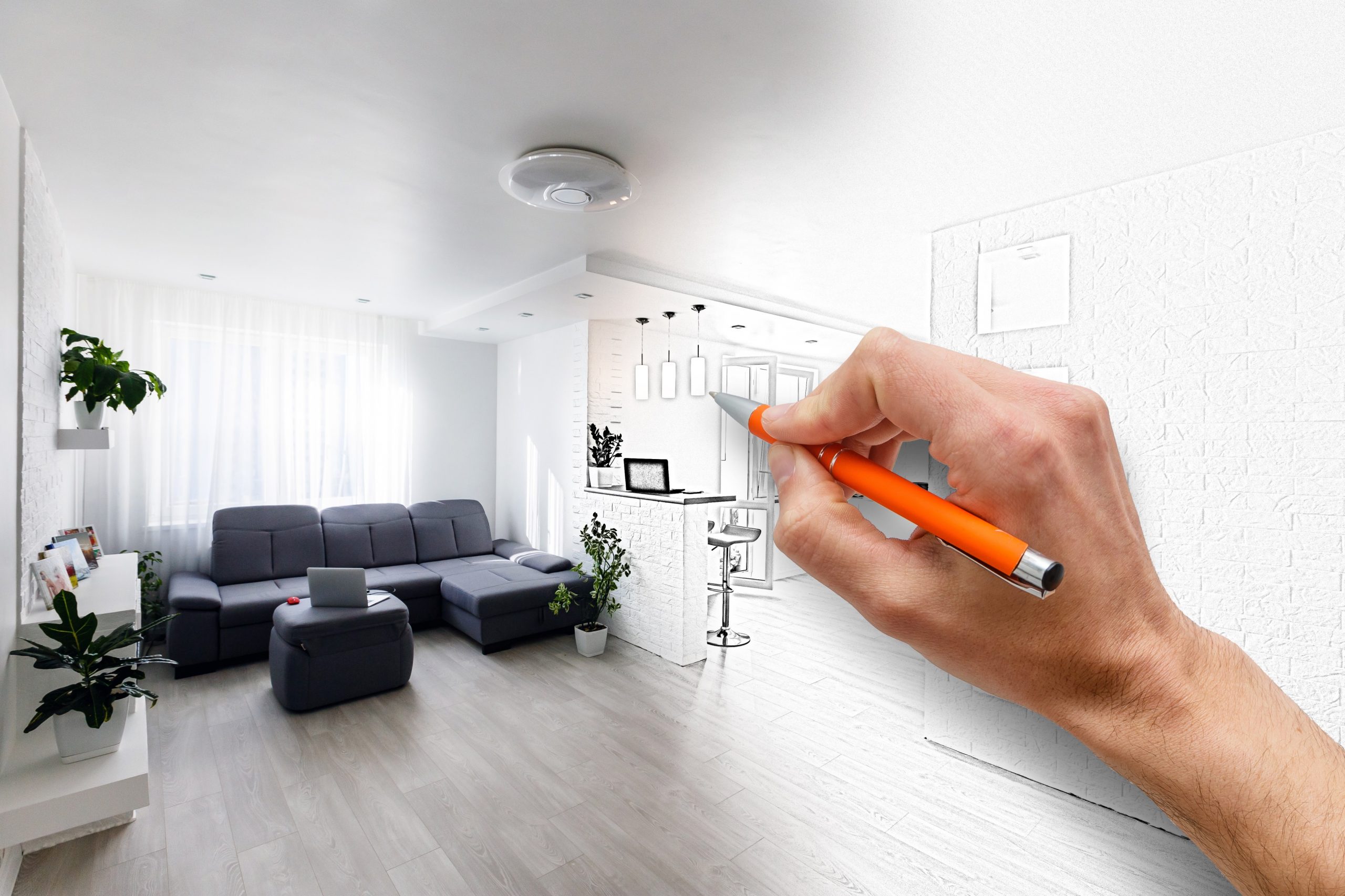 Take on popular home renovation projects and breathe fresh life into frequently-overlooked areas in your house with easy, cost-effective tweaks. It's said that simple modifications can have a dramatic effect on the aesthetics and functionality of a room or a given space.
If your home needs some TLC or tender loving care, you may be hesitant to spend thousands of dollars upfront to kick off a major kitchen or bathroom makeover. However, there are numerous low-cost home improvements you can undertake.
The following are several of the most cost-effective home remodeling projects you can do. Check them out below.
1. Introduce Curb Appeal Improvements
Curb appeal plays a significant role in the overall appearance of your home, especially if you want to offer it to home buyers like www.burlingtonhousebuyers.com and other companies soon. Unfortunately, many properties are said to fail the appeal test due to an uncared-for lawn.
Your front door is the main point of the exterior of your home and it can influence homebuyers' expectations of what they will find inside. Consider your doorknob, doorbell, and locks, as they can all contribute to the look of an aging home. Replacing door hardware is another low-cost option for creating a fashionable and secure home. A fresh coat of paint may also be added to breathe new life into the piece.
Potted plants may enhance the look of your foyer and porch. Not to mention how affordable they are. If you're willing to spend a little more, consider adding some young shrubs to your lawn or selecting floral plants to help your property stand out from others in the market for sale.
2. Use Fresh Paint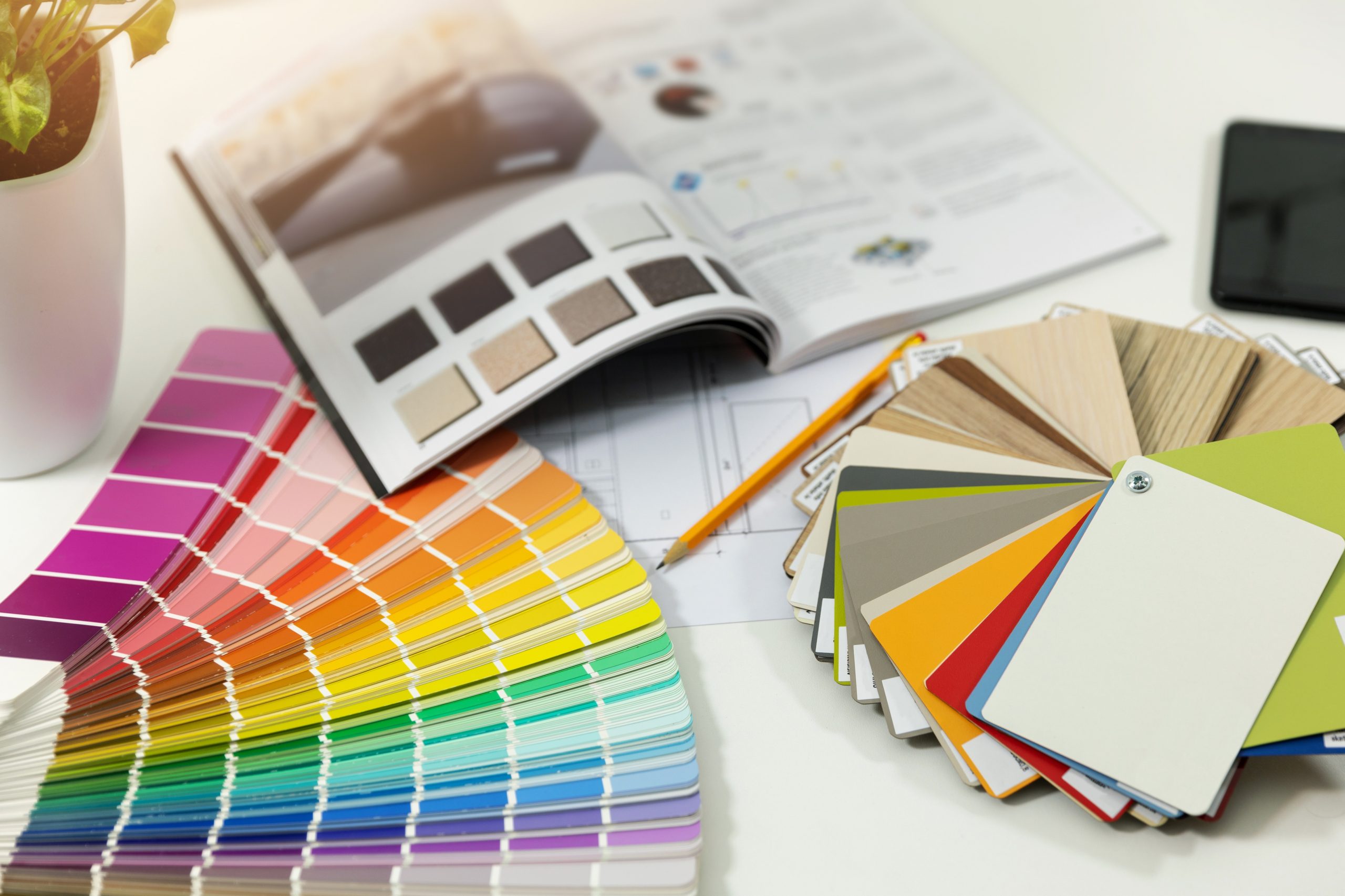 You can paint the entire house or just the trim, both inside and out. Paint an accent wall on the interior. Are you unable to acquire new kitchen cabinets due to budgetary constraints? Repaint existing ones to make them look new.
Preparation work, such as taping around windows and cutting in around the ceiling, is required before starting off a painting project. Bear this in mind when planning for the duration of a project.
It's critical to choose the appropriate paint for the project. It's said that the result will not last long, for example, if latex paint is applied over oil paint. Additionally, high-quality brushes are believed to make a significant difference in output quality. Therefore, before purchasing a new brush, conduct some research on the appropriate brush type to use — high-quality brushes are costly and you want to make the most acceptable choice possible.
3. Install A Ceiling Fan
The popularity of ceiling fans is increasing as more people become more and more aware of the tremendous year-round energy savings they supposedly give to families. In the summer, ceiling fans create relaxing breezes, minimizing the demand for air conditioners. In addition, they circulate hot air to keep the space warm during cold winter seasons.
Installing a ceiling fan is straightforward, even more so if the space above the room is accessible via an attic. Even if this isn't the case, the job remains manageable. Select a ceiling fan that provides additional features such as added lighting and the like that increase their functionality.
4. Boost The Lighting
Beautiful light fixtures can energize or provide a soothing atmosphere to a given space. Furthermore, putting in more light sources can make a room feel alive and airy. It's regarded that intelligent design can assist with work as it requires a high level of attention.
A one-of-a-kind pendant, sconce, or chandelier instantly adds a touch of refinement to a place. An industrial fixture enhances the area's look while also providing a concentrated source of light for the table.
5. Add Open Shelves
Open shelving is an easy way to add space to a kitchen, particularly in a packed room where cupboards might feel constraining. Not only can an open shelf help you organize your dishes, spices, and other kitchen stuff, but it's also relatively inexpensive to build and install.
6. Update The Entryway
While the inside entryway is one of the most often used places in a home, it's frequently overlooked in design. Increase your space's use by making a few simple improvements, such as adding a bench and hooks for a quick DIY or do-it-yourself mudroom or replacing the carpeting to improve the space's comfort and aesthetics. Look for objects that combine form and function while also complementing the rest of the design in your home.
7. Switch To An Open Floor Layout
Combining rooms and removing a wall may give your home a new atmosphere and improve the flow of energy and overall ventilation.
You'll need to ascertain first that the wall you wish to demolish is not load-bearing. Upon confirmation and you've found out that the wall isn't the load-bearing type, the expense may be small. If, on the other hand, the wall is critical to the structural stability of your home, you may wish to omit this step moving forward.
8. Add Greenery
Indoor potted plants and flowers are believed to possess an extraordinary ability to instantly transform jaded environments. Even the simplest potted plants may help purify the air and bring a sense of joy and brightness to any provided setting.
If you lack a green thumb, begin with a tough, difficult-to-kill plant species. You can also get around and work it out by adding artificial foliage or flowers; make sure they're of good quality and don't look too phony.
9. Replace Aged Hardware
Painting the cabinets is one of the simplest ways to update your kitchen or bathroom. Before you begin though, verify if the new hardware to be used fits into the existing holes. Otherwise, you'll have to seal the existing holes and drill new ones.
Bring an old knob with you to your local home improvement store to determine the distance between the pulls' holes. In addition, conduct a quick Internet search before visiting a store to purchase hardware. You may find a better price elsewhere to help you in your budget-saving goals.
10. Increase Reflective Surfaces
You can improve the illumination in a room by adding additional reflective surfaces and strategically positioned mirrors. You can get a broad range of wall mirrors, floor mirrors, and mirror sets for a few hundred dollars over the Internet. If you want something that has a personality and story with it, you can pay a visit to the nearest thrift store in your area to look for unique mirror pieces.
11. Upgrade The Shower Heads
A newly installed rain shower head can transform an ordinary bath into a pleasant spa-like experience in the comfort of your home in no time. Additionally, changing to a more efficient model will result in a reduction in your monthly water expenditure. Proper amounts of plumber's tape will be required to cover the threads before installing the replacement head.
12. Restore The Tiling And Grout
While it's challenging to keep your bathroom's tile and grout stain-free, restoring them is surprisingly simple. Use a specialist tub and tile restoration kit and carefully follow the provided instructions to restore your tile and grout to its original state. Without the expense of a complete redesign, your bathroom will appear to have new tiles installed.
Takeaway
These are just a handful of the low-cost home upgrades that you can make. Hopefully, these tips have aided you in planning your next home improvement project. Always have a clear plan in mind, even more so if your budget is limited, and assess which projects will yield the highest return on your investment before moving forward.