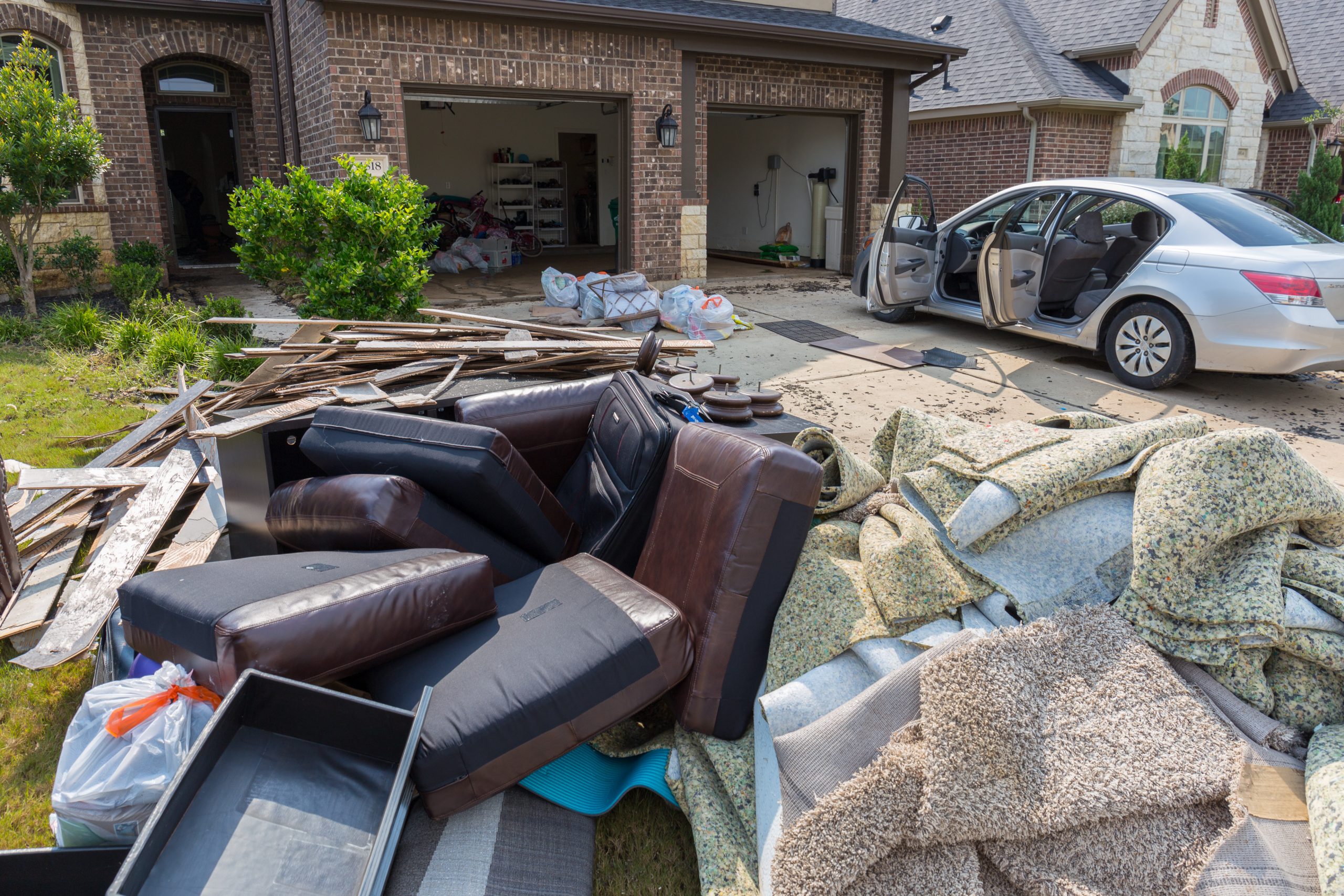 Emergencies always strike unexpectedly—most of the time without warning. They differ in nature, the extent of damage, and the necessary repairs. Some examples of emergencies include water damage caused by flooding after a storm or after firefighting in a big residential fire accident.
Homeowners face tremendous stress filing home insurance claims and cleaning their properties after being exposed to these disastrous emergencies. Cleaning tasks are a major source of hassle, especially for large-scale water and fire damage.
Why Hire Cleaning Professionals After Emergency?
After an emergency or disaster, hiring cleaning professionals is highly recommended, especially for large-scale water or smoke damage. You shouldn't sacrifice your family's health and safety doing DIY cleaning.
When looking for a cleanup company, find one specializing in emergency cleanup services, carpet cleaning, fire and smoke cleanup, and water damage restoration. Check out Calibre Cleaning for top-notch cleaning services in Brisbane and anywhere in Australia. Make sure that the company has years of experience and can provide insurance and other credentials to ensure you're dealing with a legitimate contractor.
Here are the benefits of hiring cleaning professionals:
Faster cleanup
Benefit from advanced cleaning tools and equipment
Save time and effort
Reduce health and safety risks
So, how do you clean up your home or commercial property after an emergency? In this article, we'll discuss some recommended cleaning tips after an emergency.
1. Evaluate The Scene
Before the cleanup, determine severe damages that require professional intervention. Professional cleaners have heavy-duty equipment and the right skills to remove excess water and smoke damage and check for molds.
Some reputable companies, like https://www.summitclean.com, offer professional cleaning services such as residential and commercial emergency response services, water damage restoration, and tile and carpet cleaning.
Keep in mind that wall and floor issues must be professionally handled. While you can manage minor flooding, don't try to save belongings contaminated by oil, raw sewage, or other wastes. They must be discarded because they carry and harbor germs. Check water spots in the ceiling that may indicate roofing damage.
2. Prepare The Necessary Tools
Preparation before cleanup is the key to faster and easier work. For a DIY cleaning, prepare cleanup supplies in a cleanup kit, like a bucket or a cart. Make sure that you have a broom, rugs, mops, or a microfiber cloth to wipe surfaces.
In general, household cleaning products can tackle the job. Before cleaning, protect your hands from harsh cleaning agents by wearing rubber gloves. Also, before using cleaning products, read the safety instructions on labels, and when you're unsure how to use them, seek advice by calling the company's consumer advisory hotline.
You can also hire cleanup professional services if you don't have the time to clean your home after the flooding.
3. Clean One Step At A Time
Cleanup after an emergency can be overwhelming and frustrating, especially if you see many of your belongings burnt and damaged. Thus, it's best to clean one room at a time.
Here are some tips for cleaning your home after an emergency one step at a time:
Efficient Cleaning: You can use a two-bucket approach for more efficient cleanup. One bucket is for cleaning (water with cleaning solution) and another bucket for rinsing.
Avoid Contamination: Replacing the rinse water frequently prevents contamination.
Apply Disinfectant: When you're done cleaning a room, apply disinfectant to eliminate odor and kill germs. Repeat the step after 24 to 48 hours to get rid of fungi, mold, and mildew that weren't destroyed during the first application.
Use Cleaners Properly: Apply the cleaning product and allow it to take effect before sponging or mopping it up. Let the cleaning agent sit for a couple of minutes (see manufacturer's instructions) for fast and thorough cleaning.
4. Locate The Water Source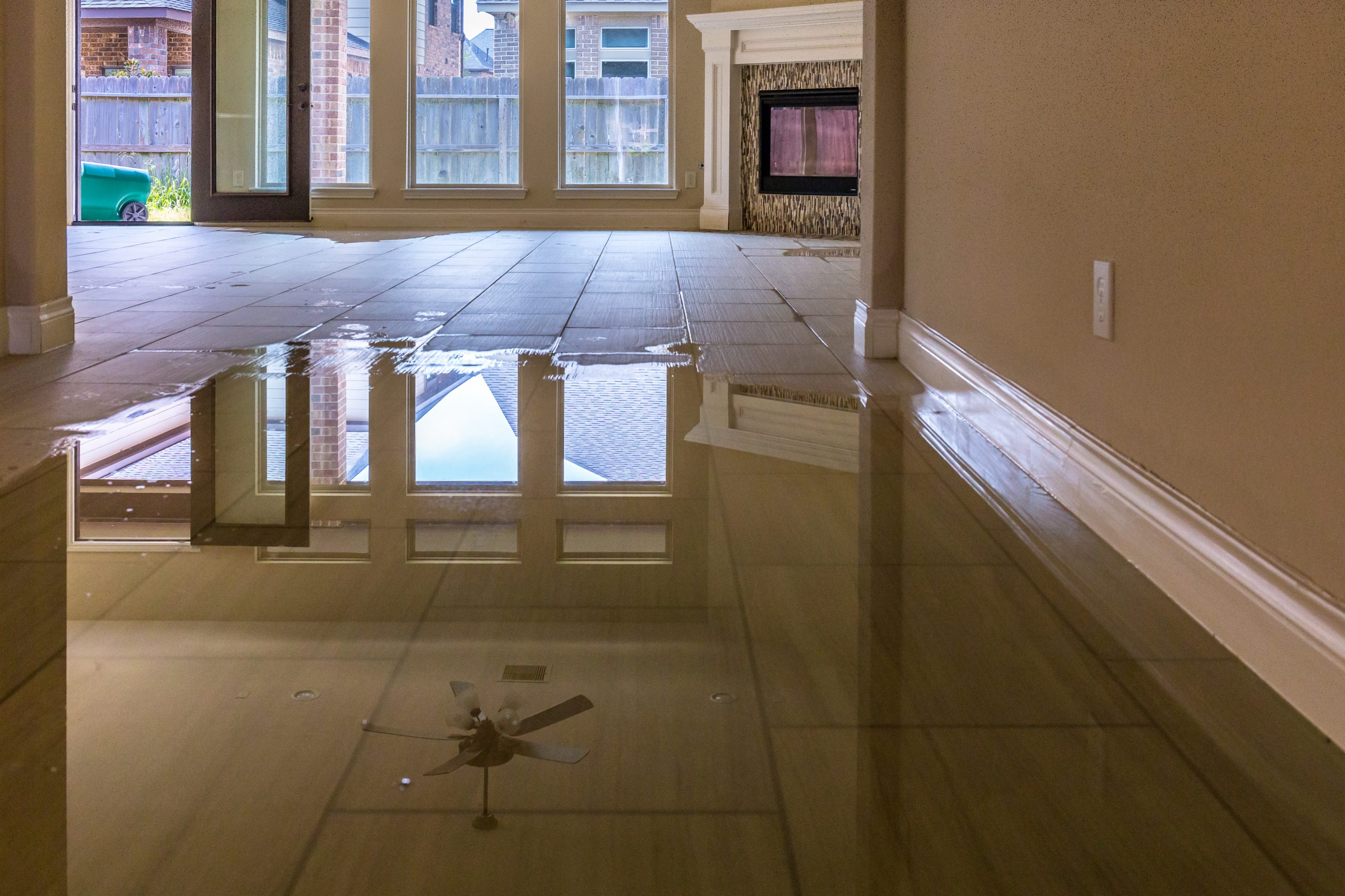 Prevent water damage from worsening after an emergency by locating the source of the water. Sometimes, the water source is easy to figure out, especially when there's a noticeable leak or mold smell. Other times, the water source is difficult to discover. This is why you need to check where the water problem originates from.
For instance, mold growth is indicative of water damage and shows where the water damage comes from. Because mold growth raises health concerns, seek help from a mold remediation expert.
5. Eliminate Water And Moisture
Extract stagnant water from your property, so it doesn't linger and cause water damage. Use a wet vacuum to eliminate smaller amounts of water and a water pump to remove larger amounts of water.
If the affected area is your basement, remove one-third of the amount of water daily. Water extraction causes a decrease in the interior pressure, and sudden loss of pressure may result in buckled floors and collapsed walls.
6. Dry The Affected Area
Mold needs moisture to cause damage. This is why all excess moisture should be removed as soon as possible. After getting rid of excess water and moisture, you can dry out other spaces. Dry the affected area by opening windows and using fans. For larger-scale water damage, rent a large dehumidifier to dry the area quickly.
7. Remove And Replace Drywall
Remove the damaged drywall and replace it as needed. Before the work, wear safety gear and place a tarp or carton to catch debris. Remove the damaged part of the entire drywall panel using a utility knife or a keyhole saw.
Measure the damaged drywall portion before getting a replacement. Get a piece that is larger than the actual size and trim it to fit. Attach the replacement piece using a joint compound. Add another compound layer after sanding.
8. Get Rid Of Soot And Residue
After a fire accident, charring and soot become common problems. The first step of addressing this problem is by ensuring you have the right cleaning tools and supplies, including large buckets, safety masks, large buckets, rags, and a vacuum.
Here's how to tackle soot and charring after an emergency:
Vacuum Surfaces: Start the cleanup by vacuuming soot and residue on surfaces.
Wipe Surfaces: Wear rubber gloves and mix one tablespoon of Trisodium Phosphate Cleaner (TSP) with one gallon of warm water. Soak the sponge and wring out extra water. Wipe surfaces section by section. Rinse residue away using a clean rag soaked in warm water.
Repaint: After cleaning all signs of smoke damage, repaint the walls with a fresh coat of paint.
9. Clear Smoke Odors
Strong smoke stench after a house fire can be uncomfortable and unhealthy to family members and other house occupants. Unlike ordinary odors, smoke and soot smells linger in fabric and surfaces. Candles and deodorizers cannot handle smoke odor, so you have to use solutions that can solve this problem on a molecular level. So, how do you clear smoke odors without using harmful chemicals?
These are safe smoke smell removal options after a house fire:
White Vinegar: Wipe down cleaned surfaces using rags soaked in white vinegar. You can apply vinegar on floors, walls, ceilings, and furniture.
Baking Soda: This common kitchen agent works naturally in absorbing strong smells. Leave baking soda out in a bowl for all the rooms or sprinkle soda powder along furniture items to get rid of smoke damage odors.
Activated Charcoal: Activated charcoal is a natural odor absorber, available in powder form.
Lemon: Cut lemons into halves and place them in every room to eliminate soot and smoke odor.
Ozone Generator: This equipment effectively gets rid of strong smoke smells left behind after a fire.
10. Clean Carpet
You can use a wet-dry vacuum to eliminate excess water if only a part of the carpet is affected. Clean and rinse your carpet using an extraction cleaner or steam cleaner. Use fans to hasten the drying of the carpet.
Next, pull your carpets up to dry the padding thoroughly. Prevent mold growth by replacing the padding. Also, dry the floor before installing the carpet. After cleaning and drying your carpet, spray it with a disinfectant.
Allow professionals to clean removable carpets. Throw away installed carpeting because they have padding underneath that cannot be properly cleaned through immersing in water.
11. Wash Furniture And Inspect Appliances
Bring wood furniture outdoors. Then, remove the drawers and clean them. Clean and dry the swollen parts of doors and drawers. Make sure to brush and wash dirty furniture using water and mild soap solution. You can rinse furniture pieces using a cloth. Finally, dry out furniture items under direct sunlight.
Professional cleaning for badly damaged furniture is needed. Others may need a new polish coat. Discard flood-damaged mattresses and let a professional clean upholstered furniture.
Moreover, you have to inspect the kitchen, entertainment, or any appliances for exposed wires or fraying. For washers, fridges, and ranges, call a service company to inspect the components and the safety of using their wires and outlets. Replace any damaged furniture or appliances, and don't even try using them again.
Conclusion
After an emergency, it's crucial to clean your home or commercial property to preserve your belongings and safeguard health. Make sure to prepare all cleaning supplies and work one room at a time for a more efficient cleaning process. Remove soot and residue from surfaces and clear smoke smells using different odor removal options like vinegar and baking soda.
You also need to inspect appliances and furniture pieces for damages. Repair components or replace them as needed. Then, clean carpeting and dry them thoroughly. Apply these cleaning tips for a more efficient cleaning process after experiencing a minor or major emergency.