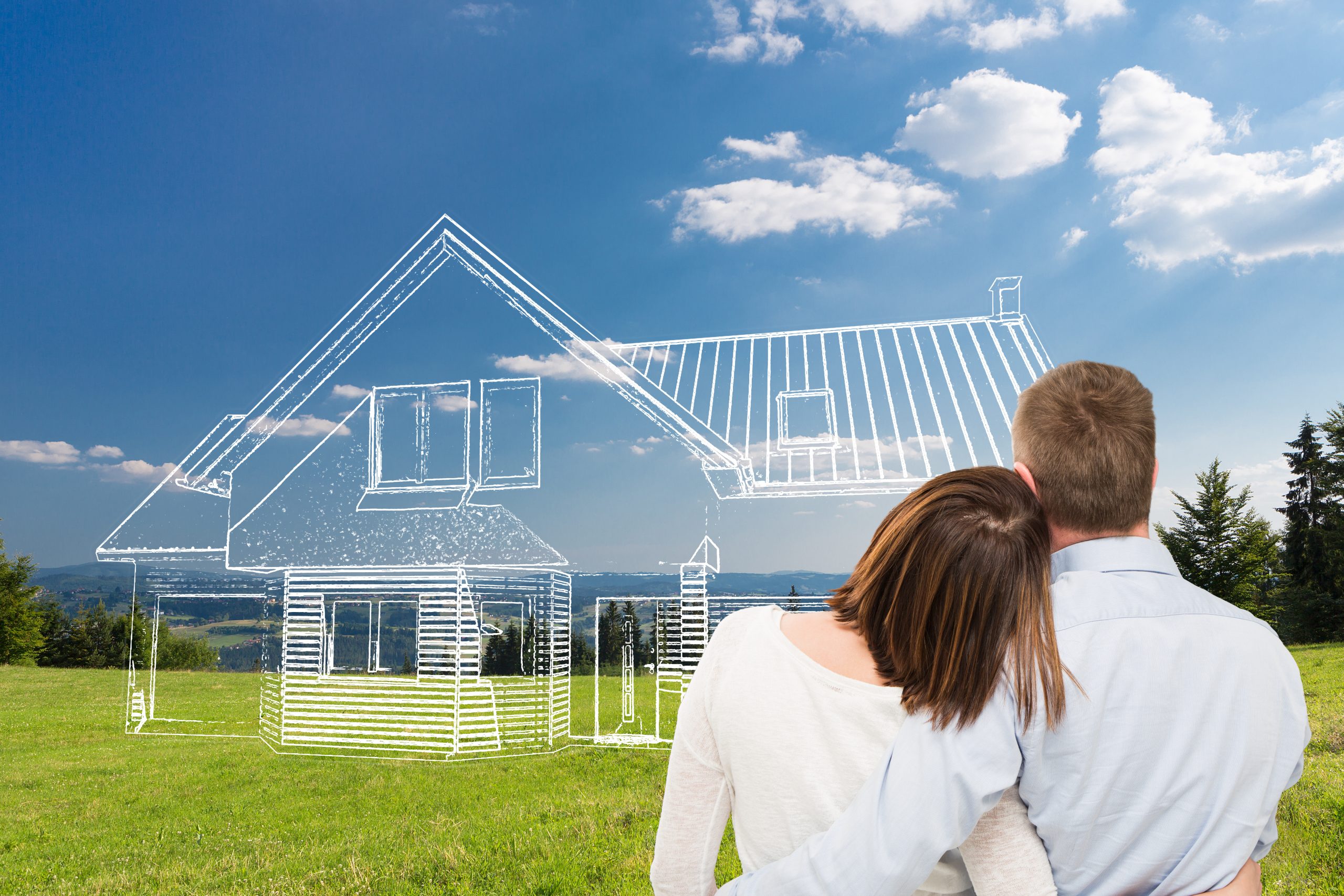 Having the resources to finally build your dream home is an achievement. Not everyone can save enough money during their lifetime to afford to build their dream home from scratch, so if you're about to cross off this endeavor from your bucket list, you should be proud of yourself.
Building your dream home can be exciting, but can also cause a lot of stress. After finding a reputable home builder, like those from Jabconst.com, you have to think about what materials to use and how much to spend. Deciding on these things can be very overwhelming as not everyone knows what to consider to make sound decisions on these matters.
To expedite the construction and for you to enjoy your investment afterward, make sure to include the following in your dream home:
The kitchen is one of the most important areas of any home because this is where meals are prepared. Kitchens are also used as venues for get-togethers among friends and family.
A grand kitchen is one of the first things you should include in your dream home. Having a kitchen with a high ceiling, high-end appliances, granite countertops, and plenty of cabinets will encourage you to use the space as often as possible. You can take it up a notch by adding a coffee bar and two kitchen islands.
A 'grand' kitchen will mean different things to different people, so make sure to think about how you use your kitchen and incorporate the necessary amenities into your dream home. If you usually use your kitchen for baking, invest in the latest baking equipment and appliances.
You'll be preparing meals in the kitchen, but this doesn't mean that you have to store all of your raw ingredients and food items in the same area. Doing this will make your kitchen look cluttered, especially if you have a big household.
Installing a separate pantry near your kitchen is another amenity you should have in your dream home. Having a separate pantry will make it easier for you to grab all of your ingredients as you won't have to go to different areas of your home whenever you're cooking. A separate pantry will also allow you to enjoy more storage space, even if you have a small kitchen.
Kitchen pantries come in different forms and sizes, but will always have shelves, drawers, and cabinets. You can also hang some hooks on old curtain rods to store light and small ingredients in your kitchen pantry.
Letting natural light inside your home can bring many benefits. According to studies, natural light can improve one's health as this can ward off seasonal depression, improve sleep, and boost vitamin D. Natural light can also make your interiors feel warmer and look bigger.
Adding full-ceiling skylights is a great way to let natural light enter your home while making your property look more unique. Installing full-ceiling skylights on your dream home can also help you save money on energy bills and improve the ventilation indoors.
If you're leaning towards this direction, hire professionals to install the skylights on your behalf. Installing skylights using DIY solutions can put your safety at risk and compromise the quality and longevity of this amenity.
Every household, regardless of the size and lifestyle, will need to wash their clothes. And, while you can do laundry outdoors, it's still best if you have a designated space indoors for this purpose. Having a stylish laundry room will not only make it easy for your family to do laundry; having this area will also free up room elsewhere in the house.
A stylish laundry room can bring many benefits, so make sure to have one in your dream home. You can make this room functional and appealing by adding custom cabinetry, adequate counter space, and built-in laundry hampers. Investing in modern laundry room flooring and some good lighting can also help.
Laundry rooms should measure at least nine feet wide and 11 feet long. If you can allocate a bigger space, the better as you can add more amenities or appliances in your laundry room.
Although important, you shouldn't only focus on working on your home's indoor space when building your dream home. Your outdoor space is just as important and should be planned out carefully as well.
When building your dream home, don't forget to include an outdoor sanctuary. You can install a deck or patio, or have an outdoor kitchen in your outdoor space. Adding a fire pit and pergola covered in vines will also make the area more functional and relaxing.
If you're having a hard time deciding what to add to your outdoor space, consider maintenance. Decks and patio, for instance, provide similar benefits, but have different maintenance requirements. Your outdoor space can eventually become an eyesore if you end up installing a structure that's too tedious to maintain.
Walls in a room are usually painted in the same color. And, while following a monochromatic color scheme is one of the easiest ways to achieve cohesiveness in your interior design, this color palette can make the space look dull in the long run.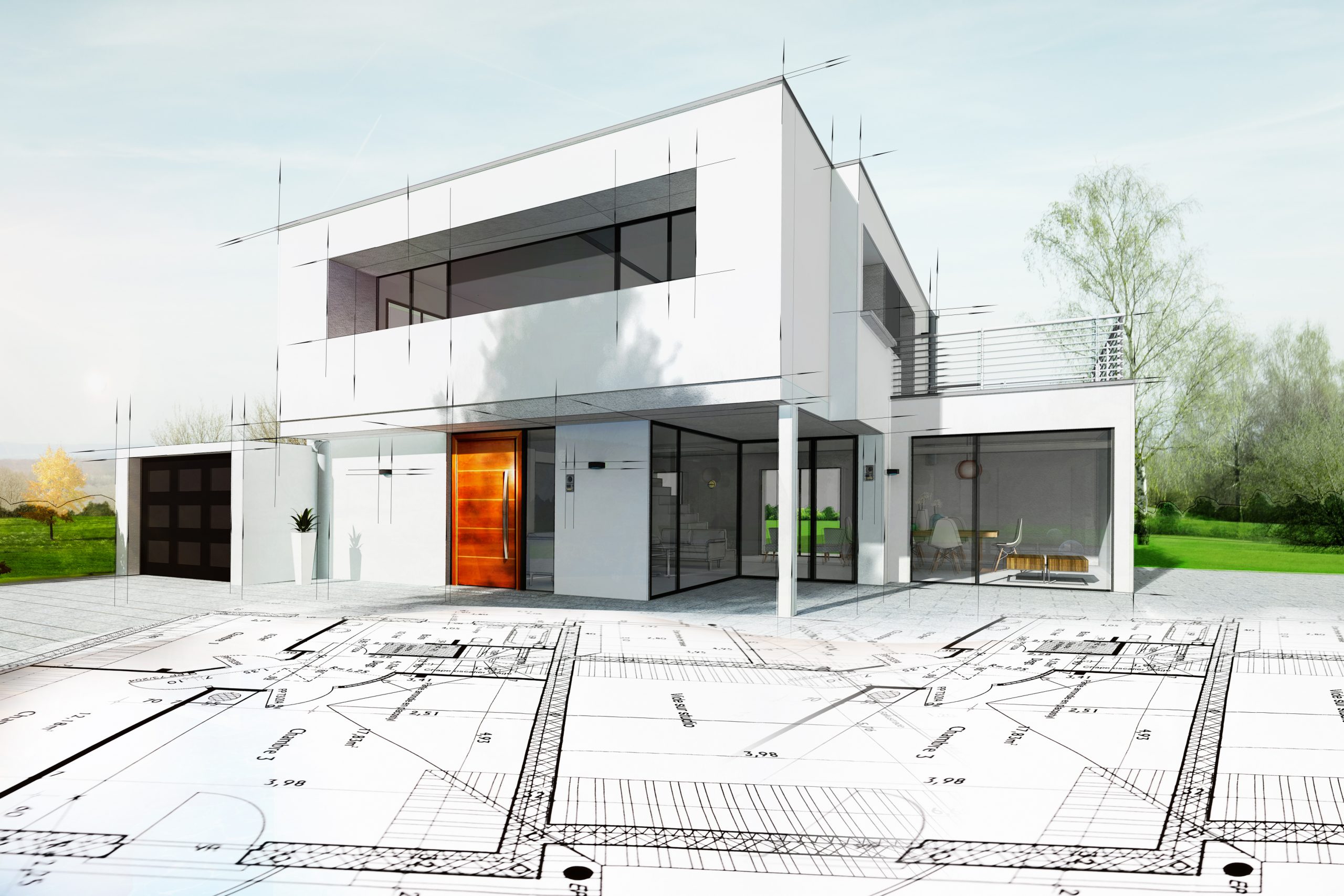 If you don't want your dream home to look the same as everyone else's, add some statement walls to some of the most important rooms in your house. Depending on your preferences, you can add a statement wall to your bedroom, kitchen, or living room area. You can also have one in your shower to bring more life to the space.
Statement walls come in different designs. You can have one that comes in color-blocked window stripes, chunky chevron patterns, or subtle ombre colors. Just make sure that the colors you'll use for your statement wall contrast with the other wall colors in the room.
Hidden Storage In Staircases
Storage is important in every home because it affects the organization and cleanliness of the space. Your dream home will eventually look messy if you don't have enough storage areas.
Another important thing your dream home should have is hidden storage under the staircases. You can have pull-out cabinets or drawers underneath or on the side of the stairs. You can also turn the space underneath your staircases as bookshelves or storage areas for your shoes.
Adding storage in your staircases is a great way to make use of space and ensure the cleanliness of your home long-term. Having this feature indoors will also make your dream home more interesting and unique.
Having a garage is a cost-effective investment as this structure provides protection to your vehicles and can be used as a storage area for the entire household. You can also upgrade your garage and turn it into an entertainment room or man cave.
If you want to improve the functionality of your dream home, make sure that it has at least a two-car garage. This space is very versatile as you can use it for many different purposes. Moreover, homes that have garages acquire more value over time, which means that you can earn more profits the moment you decide to rent out or sell your dream home in the future.
For your garage to be different, install one with an appealing door, a living room (if your space allows it), and cabinets. Installing flooring covered with epoxy coating will also make your garage look more luxurious and expensive.
Windows are one of the most important elements in every home because they affect the ventilation indoors and aesthetic appeal of your property. There are many types of windows available today, but if you want your dream home to stand out, opt to invest in floor-to-ceiling windows.
Installing floor-to-ceiling windows is an excellent idea for your dream home as these offer a feeling of freshness and spaciousness to the room. This is especially true if these windows are installed in areas adjacent to breathtaking outdoor sceneries.
Having floor-to-ceiling windows in your dream home can provide many benefits, but only if you exert time and effort to clean them regularly. Streaks and dust buildup can ruin the appeal of your windows and even shorten their lifespan, so make sure that you have the time to regularly clean them after having these installed.
While using walls is one of the most traditional ways of dividing different areas inside your home, this doesn't mean that you should copy the same design in your dream home. In fact, an open floor plan is becoming a popular trend in interior design today.
If you want your dream home to stay on-trend, follow open floor plans for its interiors. This kind of floor plan improves traffic flow as there are no doors and walls to prevent people from moving around. An open floor plan also lets more natural light inside your home, makes your interiors feel bigger, and makes it easier for you to look after kids.
Make Careful Decisions
Building your dream home will require a lot of your time and money, which is why you should make sure that you'll get it right the first time around. Hiring home builders and not giving them any direction on what amenities you want your dream home to have will only delay the construction and cause more stress and additional expenses in the long run.