Luxury doesn't have to mean a 5-star hotel, nor does it have to mean a 12-hour flight to some exotic destination. If there's one place that understands the true meaning of the word 'luxury' it's the UK, where you'll find lots of excellent luxury holiday cottages to choose from, with everything you'd expect from accommodation that goes the extra mile.
1. Lodge 19
Location: North Yorkshire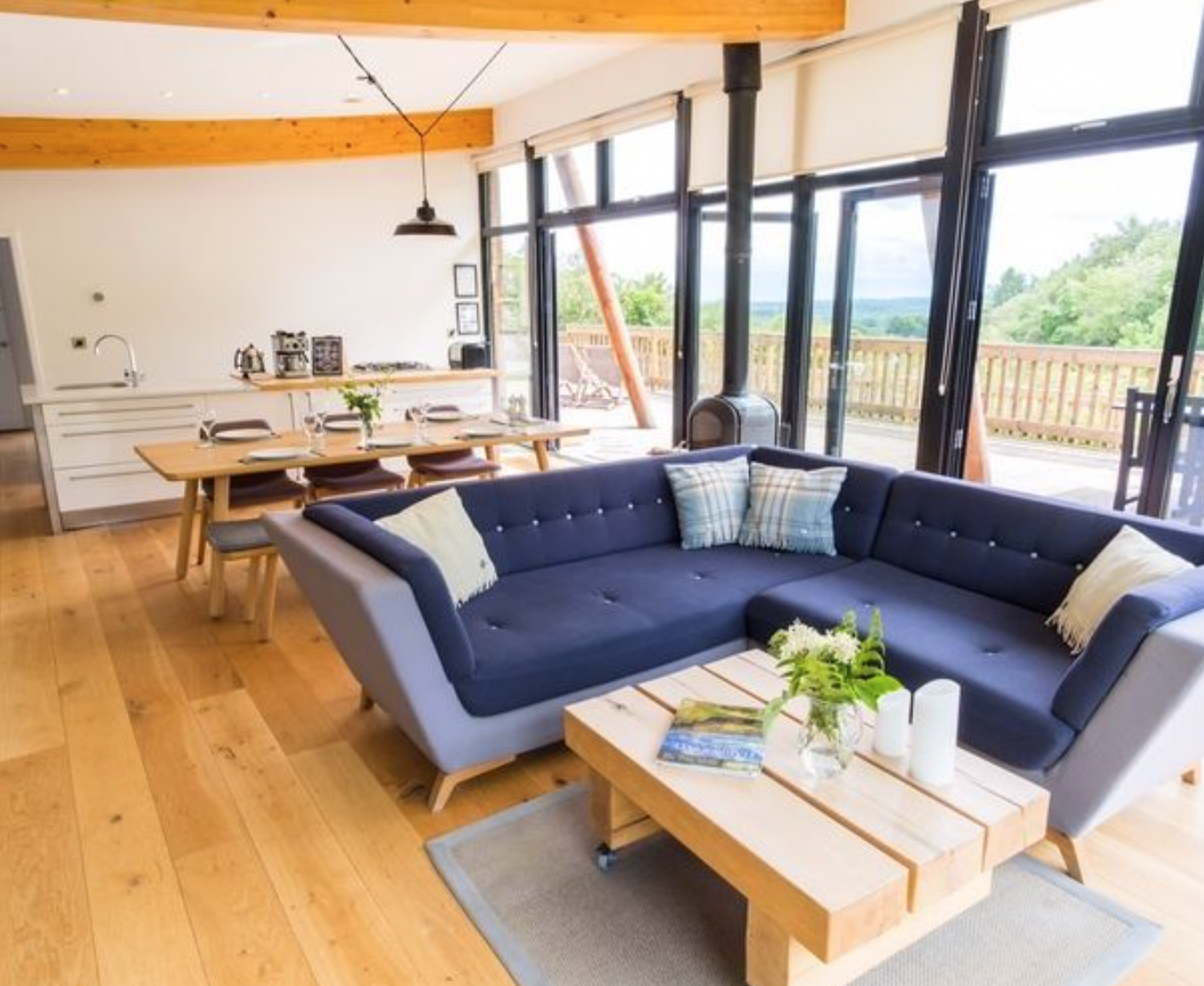 Lodge 19 is one of nine sustainably-designed luxury hideaways nestled in the Richmond countryside; the perfect spot for a UK staycation. The three-bedroom home boasts stunning interiors with an open-plan living area, stylish state-of-the-art kitchen, solid wood floors, roaring wood-burning stove and beautiful furnishings.
2. Killas Cottage
Location: Cornwall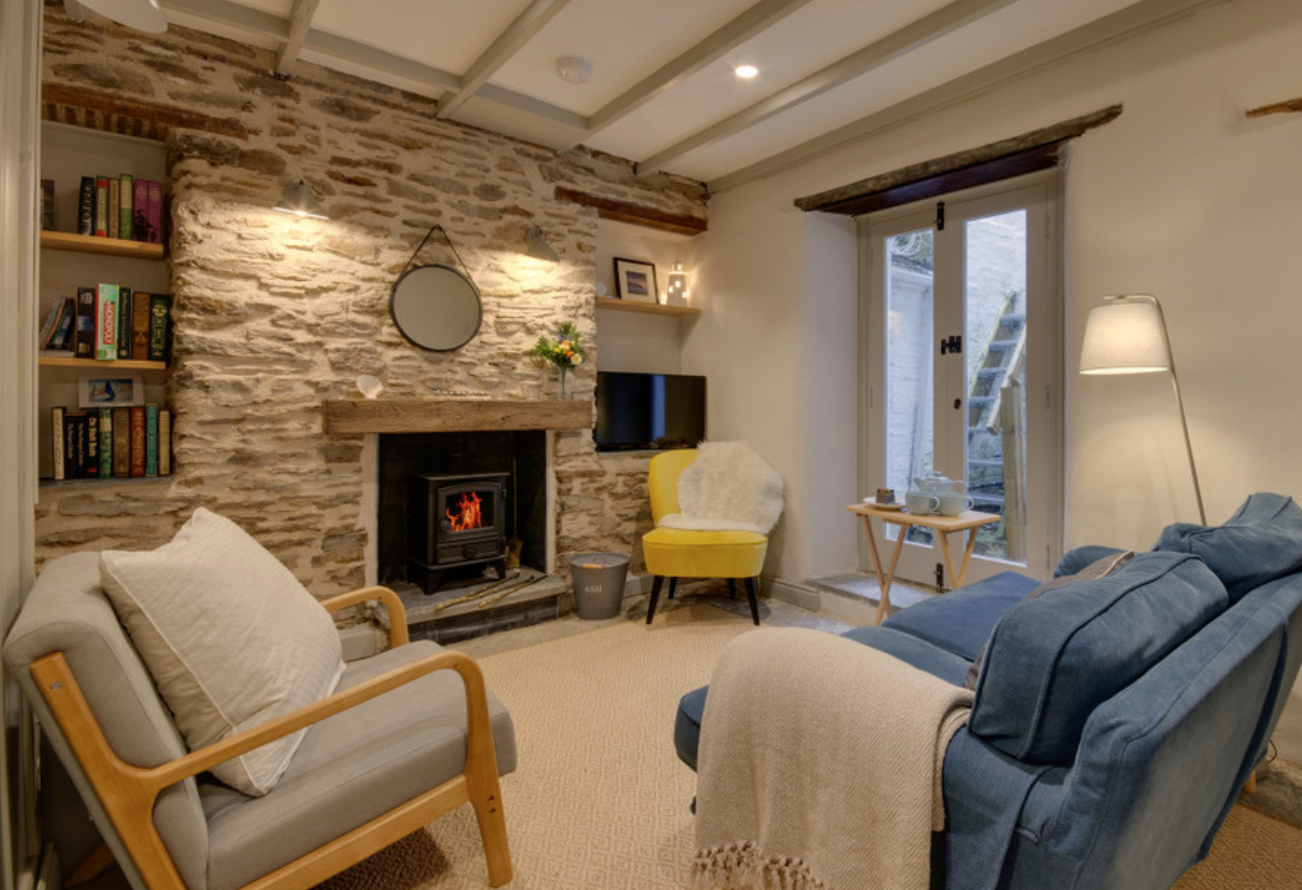 Killas Cottage oozes coastal cottage charm with port-hole windows, rugged exposed stone walls, cosy rooms and traditional design features. This quaint fisherman's cottage sits in the heart of Fowey and is the perfect home away from home for any getaway.
3. 3 Salt
Location: Cornwall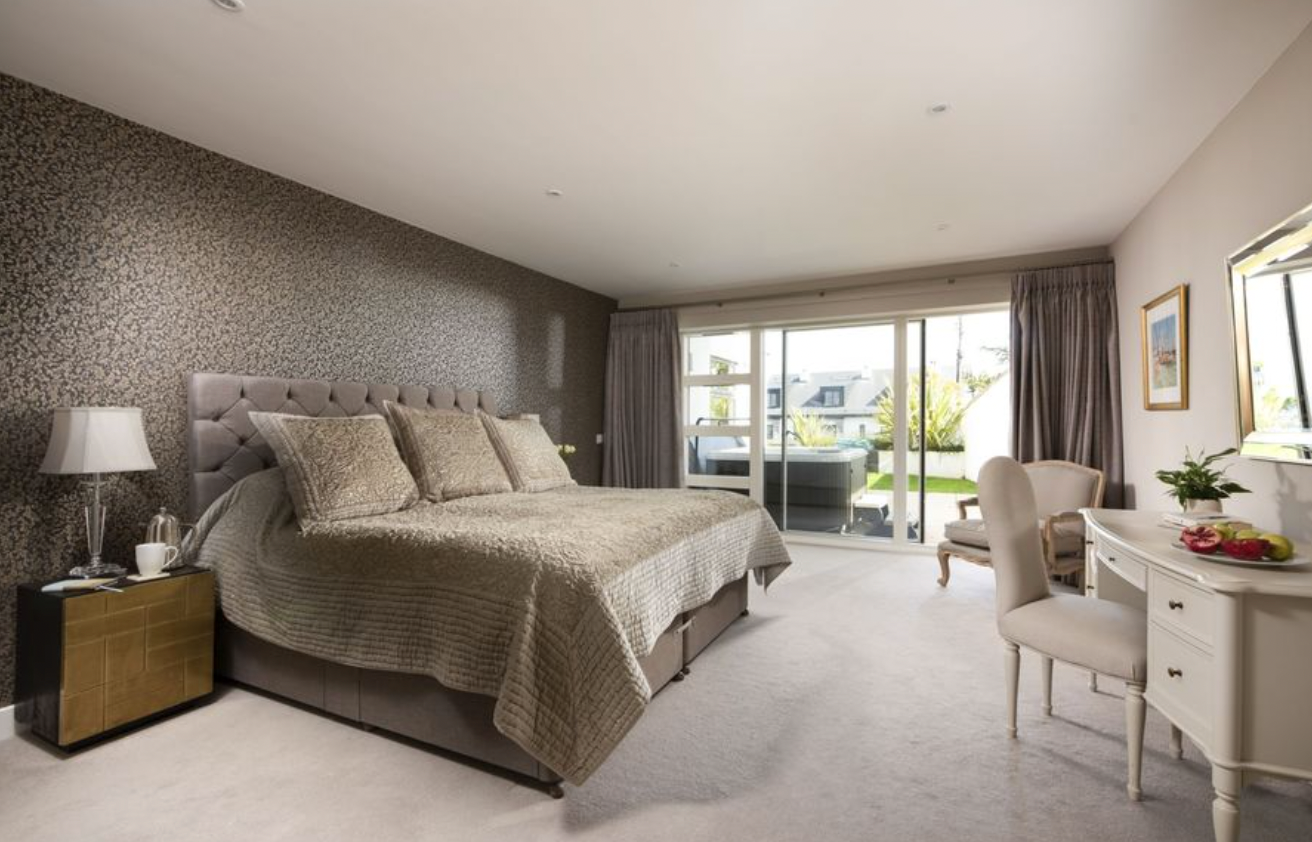 3 Salt is an elegant and contemporary ground-floor apartment in St Ives. The property offers a small but sleek kitchen, bold feature wallpapers, and homely finishing touches, with patio doors that open onto a terrace and hot tub. This is one of the many homes with hot tubs available.
4. The Stables
Location: Suffolk
In a quiet and secluded corner of Suffolk, The Stables is a stunning barn conversion with exquisite interiors. Contemporary style meets traditional architecture with modern furniture and chic finishings, beneath vaulted ceilings, exposed brick walls and beautiful beams.
5. LLanfendigaid
Location: Wales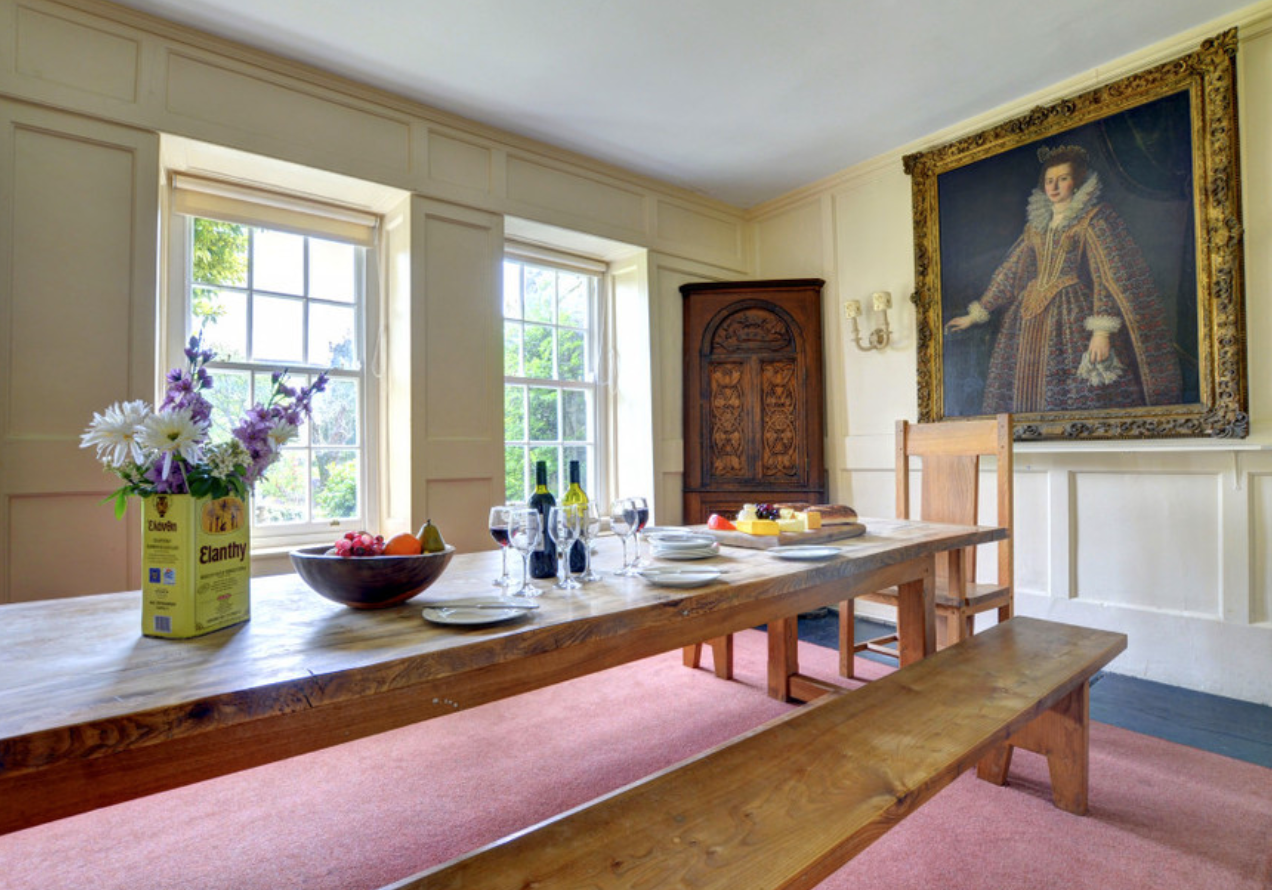 Llanfendigaid is a magnificent nine-bedroom mansion on an historic coastal estate in Gwynedd. This beautiful home is one of several large cottages with an indoor swimming pool and games room.
6. The Green House
Location: Cheshire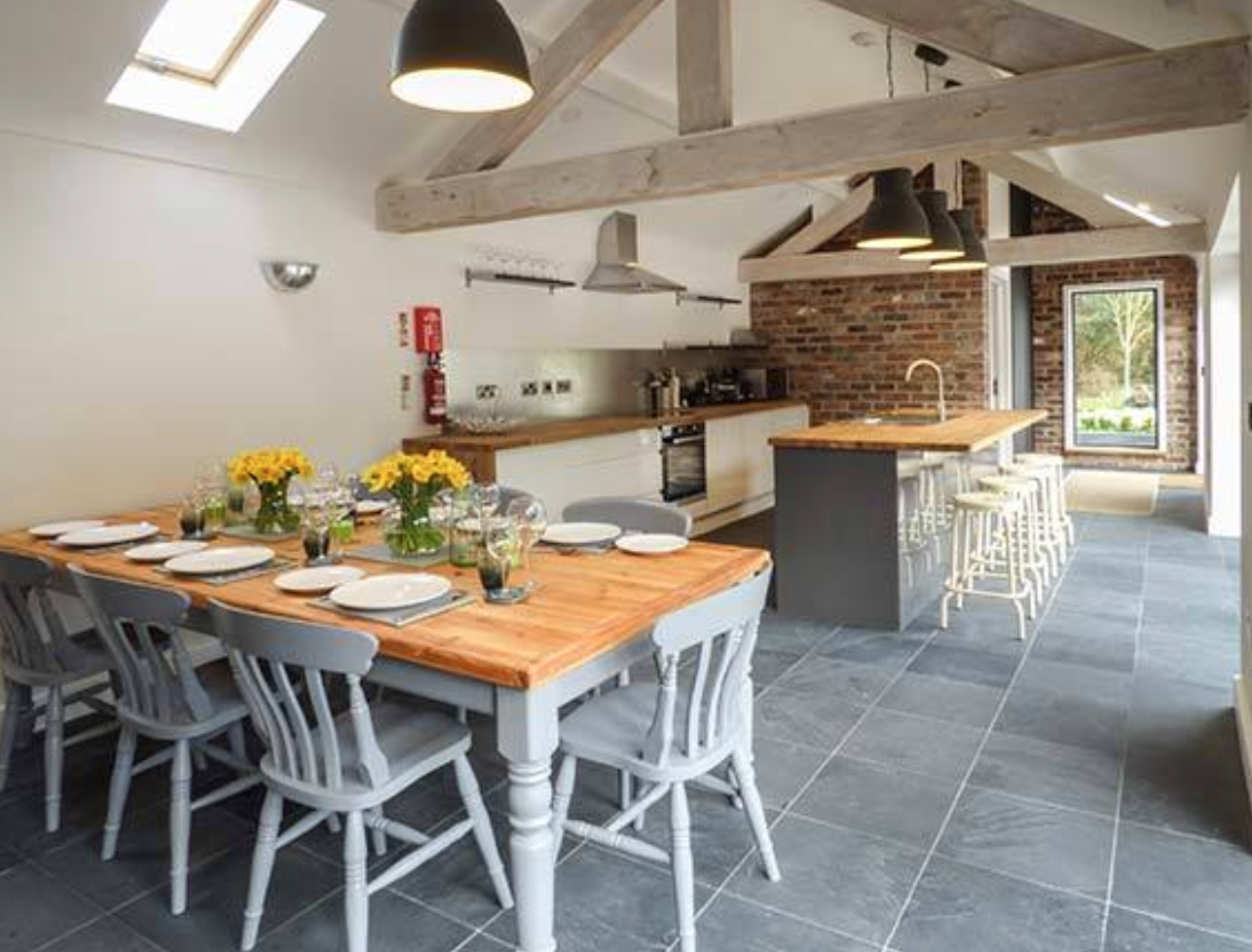 The Green House is a stylish holiday home in the pretty Cheshire countryside. The open-plan property celebrates the history of the charming brick-built building and cool modern design, with chic white-washed beams and trusses, a contemporary-style log burner, and brightly-coloured furniture.
7. Fistral Bay Views
Location: Cornwall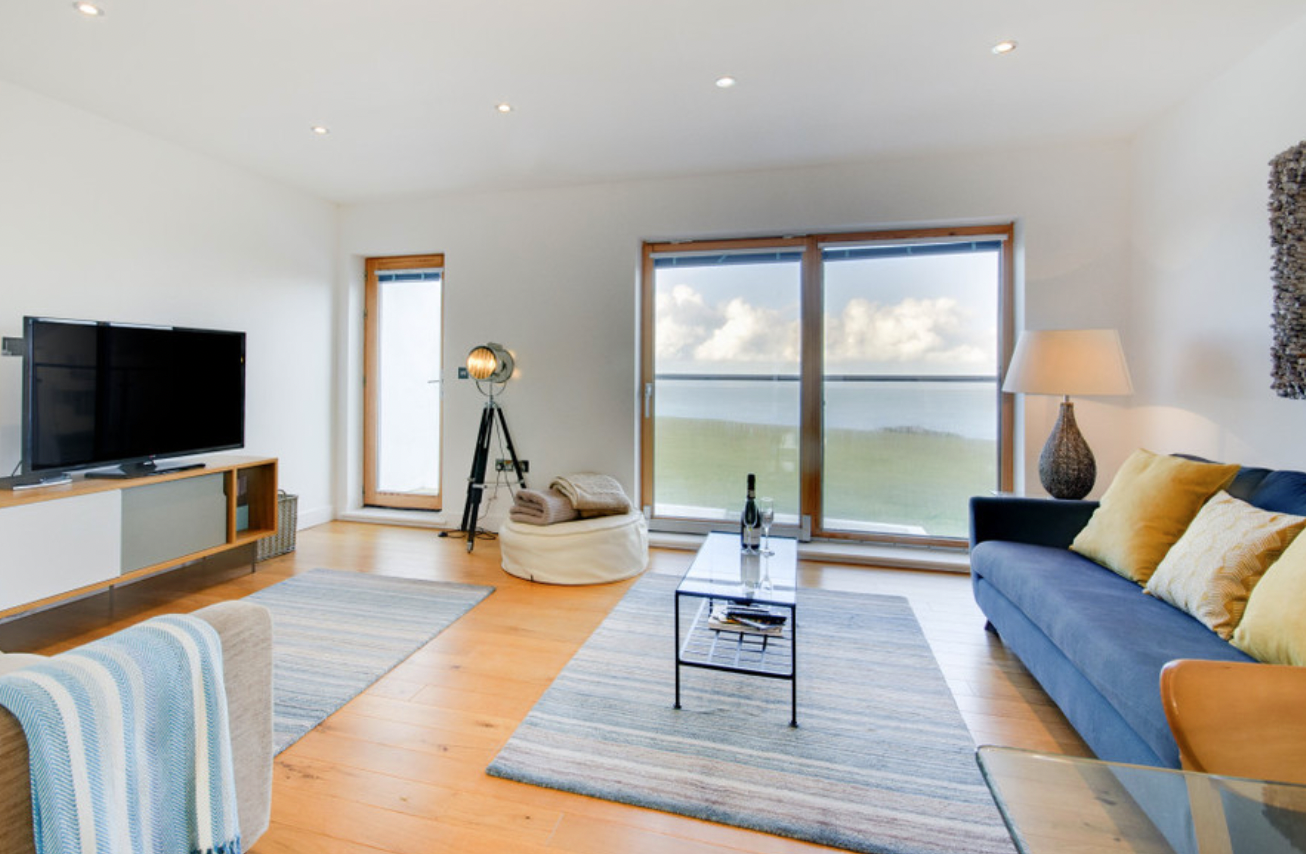 Fistral Bay View is a sophisticated and minimalist beach house set on the Pentire Headland. The simple interiors make the view the focal point of this home, with sweeping vistas across the Cornish coast.
8. Bridge Barn
Location: Norfolk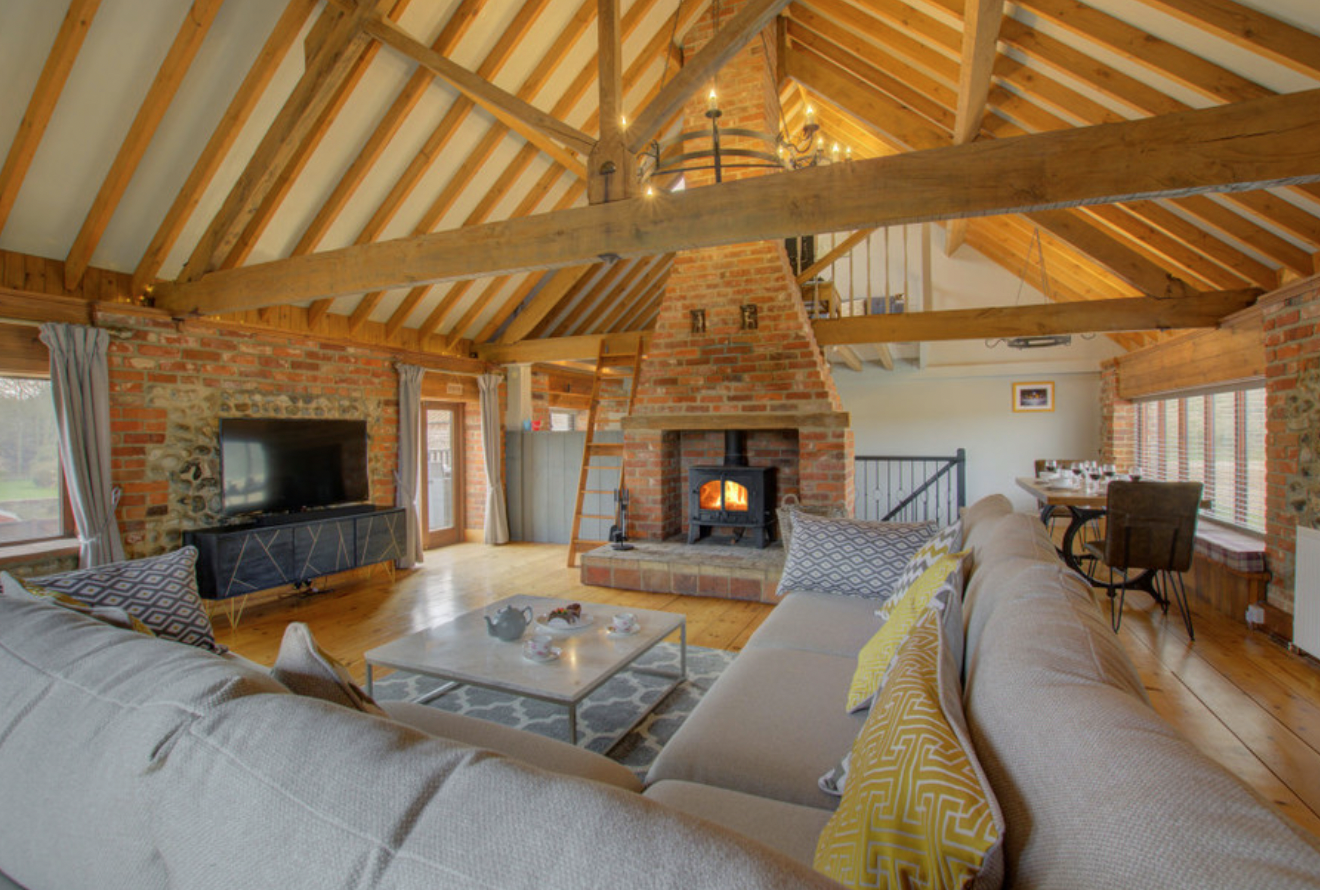 With beautifully restored beams, huge central fireplaces and exposed brick walls, Bridge Barn provides not only comfort and style, but also luxury. This spacious coastal conversion offers open-plan living, far-reaching views, and a beautiful cosy space to return to after a busy day of sight-seeing.
9. The Orangery
Location: Scotland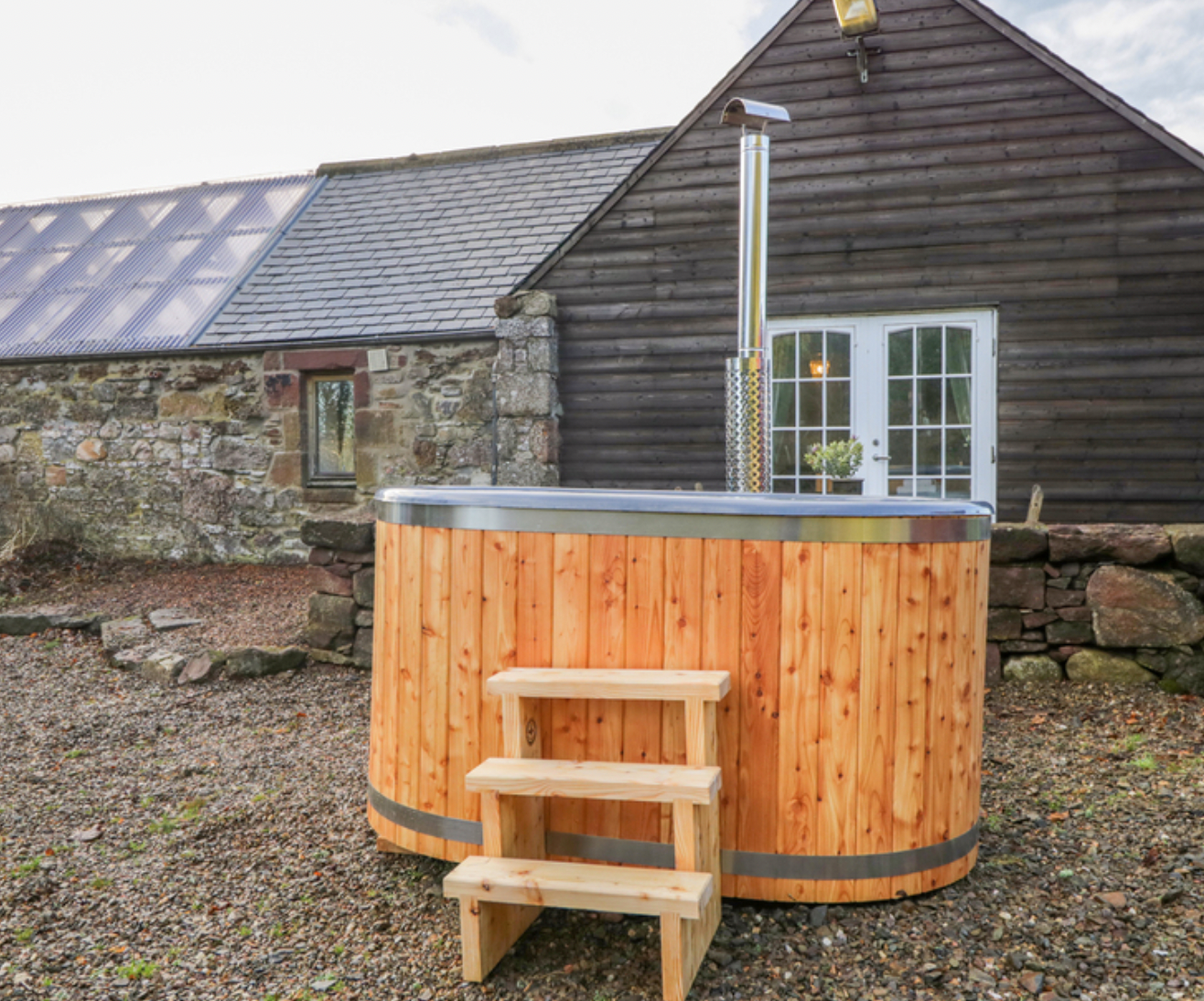 The Orangery is an intimate courtyard cottage which oozes romance, charm and history. The home boasts vaulted ceilings, large windows and decking-style floor. The wood-burning stove creates a warm and cosy ambience for a candle-lit dinner for two.
10. Wells Safari
Location: Norfolk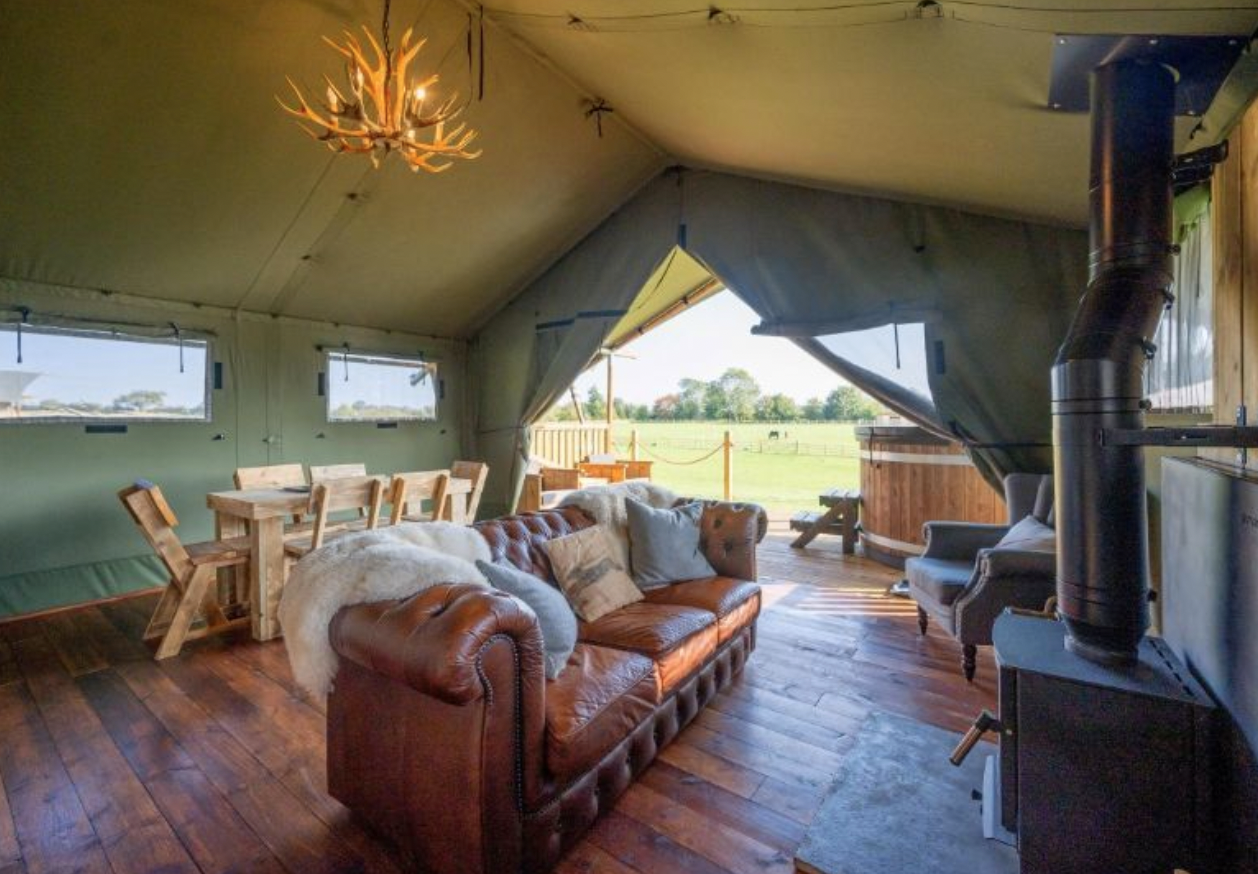 Wells Safari puts the glam into glamping. This luxurious safari tent is nestled in a beautiful meadow with a private hot tub and stunning interiors that will make you forget you're sleeping under canvas!