Every outing for the family should be a positive experience, whether it's a trip to the park, going for ice cream, or taking a shopping trip. Many kids don't enjoy trudging along behind their parents in a store unless the theme is toys. But if more establishments took the opportunity to market to everyone in the family, the trip would be worthwhile even for the little ones. Look here for kid-friendly ideas that make these outings more enjoyable.
Stores today face fierce competition, whether brick and mortar establishments battling among themselves, not to mention alongside the online entrepreneurs and suppliers with whom shoppers can deal directly from their house.
Marketing needs to be all-encompassing for both parents and the smaller members of the unit who will carry those memories from these stores forward.
When a child grows into adulthood, remembering pleasant childhood experiences means continuing the same traditions with their own family. Many will frequent those familiar establishments like Watsons.com and purchase similar brands to those they grew accustomed to. That means the stores offering a quality experience for each generation has a leg up over the competition well into the future.
What Are The Components Of A Family-Friendly Store
Parents are selective when looking for places to shop with little ones. They have to be simply because "kids will be kids." That should be an anticipation. No one wants to walk into a store where that is not the expectation. That would be one where parents get the rolled eyes and the shaking heads like your kids are some kinds of anomaly not ever seen before. That's enough to make parents leave without returning to the establishment, even without kids.
An ideal store will focus their market strategy on the children because these could, in fact, be the future of their business. In many situations, when a small person grows up, they will more than likely return to the places they remember with fondness to buy brands they grew to love and to draw on that nostalgia.
In that same vein, most people are loyalists. If your parents stayed true to a particular product, in all likelihood, the adult child will gravitate to that brand also. It's the wise competitor who looks to the smallest family member as their target demographic. How can you make shopping fun? Some components of a family-friendly store:
Top-of-the-line customer support
Customer support has many layers. That makes it essential for the business owner to establish a system of initial training upon hire. Plus, reevaluate and retrain when there are new practices to share. It's critical to pay attention to how customers interact with the support team and offer guidance on the healthiest way to handle a situation for the satisfaction of the client and their family but also with respect to the team member.
Ensure there are informational sessions for the team. That way each member is up-to-date on the goods and services to provide adequate answers to any questions or inquiries posed by customers attempting to make educated decisions.
Encourage interaction with the kids; so the children feel acknowledged and included in the experience.
Add upbeat music that the whole family can enjoy
The five senses are involved in a shopping trip. Eyes will attract a family to a particular store or specific goods, but appealing to remaining senses will keep them shopping.
If a kid becomes bored, there will be a tantrum at some point. There should be an appropriate "soundscape" that encompasses your brand; for instance, a coffee shop might play reggae depending on the vibe they're hoping to emit and where they're located. If you're hoping to keep a child entertained while parents look around, you need to do more than elevator music, or fits will come quickly.
Designate a specific area just for the little ones
Set aside an area where the kids can enjoy themselves with plenty to do if there are no goods or services specifically dedicated to their age. Make sure to have someone who can supervise, so parents feel secure in leaving the kids there. Maybe provide some incentive like whoever colors the best picture gets a set of stickers to encourage their spending some quiet time being busy on their coloring.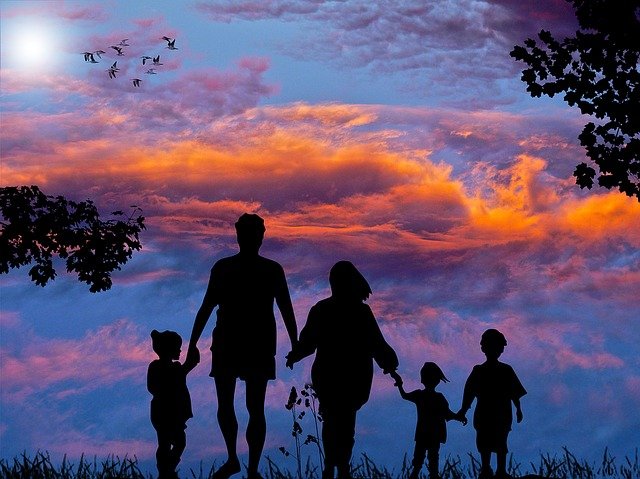 Listen to the consumer
If you're unsure of how to make improvements to the customer experience, ask your target group. Surveys on receipts often get overlooked, but there are ways to get genuine feedback, whether you hold focus groups with your demographic, send out emails to your loyal customers, or do interviews with volunteer customers. Once you get these opinions and combine the data on the suggestions, it's crucial to implement the key ideas.
Final Thought
A trip to the store can either be a pleasant experience for the entire family or a nightmare for everyone, including the little ones. They only want to have a good time too. The best way to do that is to go to a store opening their doors to the whole clan and not merely directed to parents.
If the team members pass out brochures or pamphlets when parents walk in, give one to the child. It's simply a matter of inclusion for many kids. They want to feel like they've been seen and heard and are a part of the experience. You never know; one day this child might be back with their kids depending on how they were received.