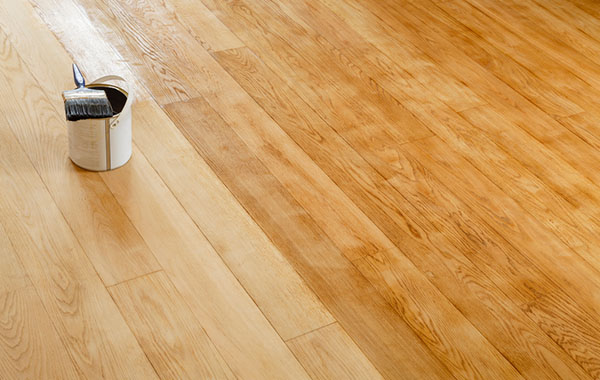 When it comes to carpentry there are many species of wood that the carpenter has at his disposal, but of all the different types, none are more well known than Oak. The almighty oak tree, no other tree has gained as much of a reputation for being strong, and its wood has long been used in the construction of various structures for that very reason. When someone mentions oak wood, two different varieties will come to mind red oak and white oak, so now we come to that age-old question of white oak vs. red oak.
Is there really a difference?
While both types of wood are from the oak family of trees there are a few small differences. color of course is the first noticeable difference red oak tends to be brighter with somewhat of a pinkish-red hue whereas white oak is darker with a light brown hue. The grain pattern is another difference that can be seen by the naked eye. Red oak has a strong almost busy-looking pattern where white is the opposite with a smooth consistent pattern. even though it is only by a slight margin white oak tends to be more durable than red according to the Janka hardness scale but once again it is only by a slight margin white oak's score was only seventy digits higher than that of red oak's.
White oak throughout history
White oak has had many uses throughout history. It is naturally decay-resistant, very strong, and impervious to liquids; for these facts, white oak was long used for railroad ties, shipbuilding (especially the keel and the ribs), bridges, fences, barrels for liquid like wine and whiskey, and mine timbers. In fact, white oak is still the preferred wood for whiskey and wine barrels today.
Red oak throughout history
Red oak also has a long history of various uses as well it has much of the same qualities as white such as decay-resistance and impervious to liquid, but due to the wood's bright red coloring, it was commonly used for decorative purposes such as furniture, interior joinery, plywood, cosmetic veneers, paneling, millwork, caskets and coffins, boxes, and woodenware. Red oak was also popular flooring material not only for its looks but due to the fact it is heavy, hard, and has high shock resistance.
How to decide,
So is there a definitive way of deciding which is the best option? The short answer is no because it all really boils down to the requirements of the individual project as well as individual taste. Are you preparing to remodel a floor in a luxury cabin with red oak furniture,? Well then maybe red oak is the right choice for you. Do you plan on using the wood to make barrels for holding liquid like wine or whiskey, then white oak might be the wood for you. The truth is they are both so similar that in most projects, they are interchangeable, of course, with the exception of matching other wood furniture or wood flooring. In those cases, it's probably best to go with the same species of the other furnishings but in terms of durability and other qualities white oak and red oak and very similar.
So what have we learned? Both red and white oak has been used for different projects throughout history, but they have also both been used for the same projects. As far as which is superior, the truth is both kinds of wood are just as capable as the other, so the right choice mostly just boils down to individual taste.