An area of radiator shopping that is necessary and yet grossly overlooked is that of the humble radiator valve. This small piece of equipment holds arguably the most important job when heating a room; in fact, it is all too easy to buy a new radiator and completely forget to buy appropriate valves.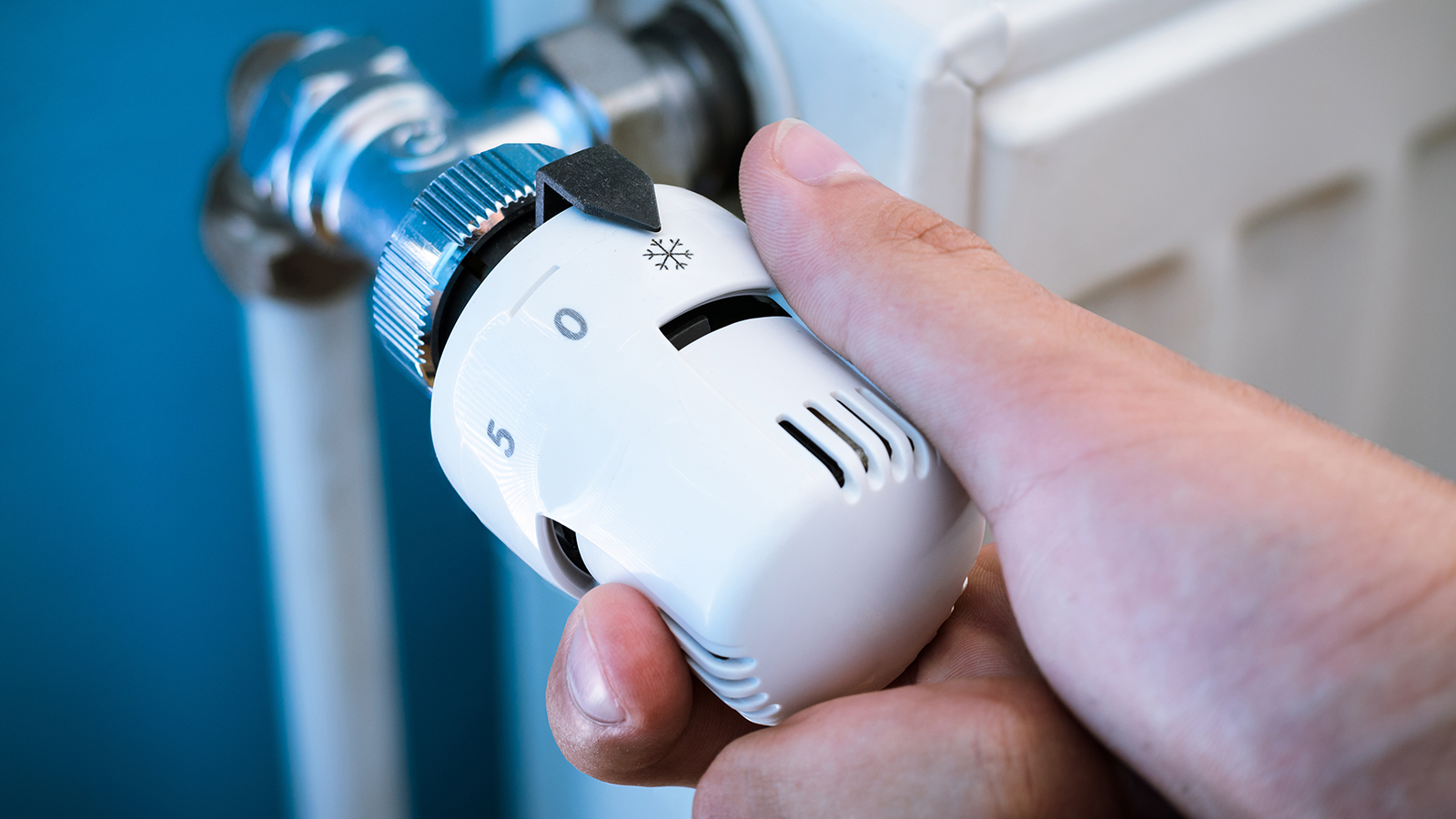 Which is why I have written this short article on what to consider when buying radiator valves. We'll be looking at the rule functionality plays, why the colour and shape matters, and why you want to consider the possibility of upgrading existing valves to "smart" valves.
Functionality
To me, the functionality of your radiator valves has to come first, and what you need depends on being able to answer questions like:
Do I want a no-fuss valve?
Do I want to control heat output?
Do I want a manual or thermostatic valve?
That last question is the most important. The standard is for radiator installation to have a simple manual valve which has small caps. They work like a sink tap, and you control the flow of hot water. While it's easy to know when you have it on or off, it can get tedious trying to get the flow right for the heat requirements of your room throughout the year.
That's where thermostatic valves come in. These are larger valves which have an enclosed chamber on top and a dial or numbers on the side. Using a thermostatic valve allows you to control water flow and temperature in a precise fashion; helping to keep the radiator running at an optimal rate. Again, if you don't really care and just want a valve which works, go with manual. But, when you want to get things the way you like them, thermostatic is the way to go.
Colour
I bet that most people never even take into account what colour of radiator valve they need. It's only a small thing, so why would it matter?
Imagine you get a lovely new white radiator installed and you bought chrome or black valves to go with it. When the radiator is hung, and everything is plumbed in, you would take one step back and realise it doesn't look right at all.
My advice is to get valves which match the colour of the radiator or get valves which compliment surrounding fittings and fixtures. For example, if you have chrome light switches and sockets, a chrome radiator valve would fit in perfectly. I recommend visiting Trade Radiators website, which you can visit here, to see what colour options you can have when buying radiator valves.
Size/Shape
Out of sight, out of mind, or right where everyone can see it? The size and the shape of your valve are just as important as colour, in that you want a valve which fits in with the overall design of your radiator installation. If you don't know what I mean, do some research on the following types of radiator valve:
Angled
Corner
Handled
Straight
Antique
You'll be surprised how much versatility there is out there, so think about whether you'd prefer an ornate valve with a brass handle, or don't mind if it's a simple plastic cap which no one will see.
Technology
Like every other technology these days, radiator valves are getting smart. So smart, in fact, that there are valves you can control from your phone. If you're tech-savvy and want to control your home heating without going around every room and adjusting the valves yourself, a smart valve is the way to go. You can hook up all the radiators and control them to come on and off at certain times of day; ideal for lowering energy consumption and avoiding wasting energy in rooms no one will use.
Some of the brands to look at include Honeywell, Salus, Emmeti and Google Home.
Happy Valve Shopping!
I hope you found this article on valves enlightening, and now can see why shopping for a radiator valve shouldn't be an afterthought. If you liked this article, then please read other articles in the tools & home accessories section.