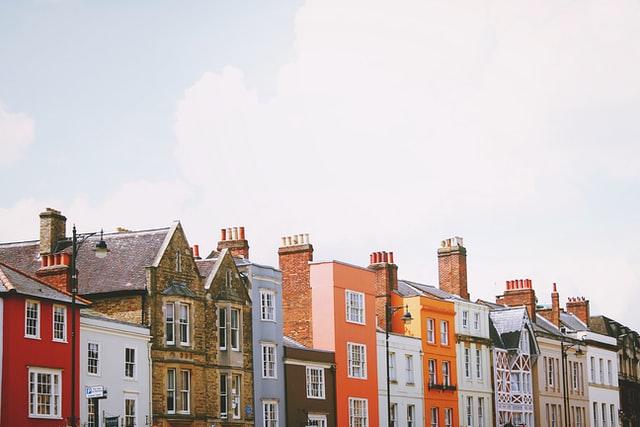 Becoming a landlord involves hard work, knowledge, and time. It's a job that requires an active approach. The more work you put in, the more successful you are. The challenges start early, and they always involve time and money. You don't get to sit back and relax. To make things easier and less stressful, hire a property manager. If you don't have a property manager, being a landlord can be hard. Even in the most "hands off" situation, you'll have to devote some time to the rental property. The point is that becoming a landlord isn't a route to get rich quickly. The job looks good on paper, but in practice it takes flair to do it well.
Before advertising your rental property, take the time to understand your responsibilities. Failure to do so can result in complaints and lawsuits. These are the legal obligations that can't be avoided.
Managing Tenants
Finding tenants is the most exciting and difficult time of the rental process. As a landlord, you're responsible for everything from selecting tenants to making sure that the property is suitable for their use. You don't want the rental unit to remain vacant for too long. Tempting as it may be to rent your unit to just anyone with disregard for quality, it can lead to problems down the road. For instance, if your tenant is always late paying the rent, you'll have no choice but to evict them and start the rental process all over again. Protect yourself against this possibility by vetting tenants. At a minimum, require a credit report.
When checking to see if a person meets your criteria, watch out for signs of danger. An unstable employment history, evictions, bankruptcy, or a criminal history indicate a trouble-maker. It's necessary to be as thorough as possible when screening tenants. The last thing you need is to end up with a tenant that can't or won't pay. You can ask for a guarantor. A guarantor is someone who accepts to pay the rent if they default. It can be a friend or a relative. It's recommended to get to know more about the personality of the tenant. You can find all the information you need on social media. You just have to be willing to do some detective work.
Property Maintenance
It's very important to conduct routine property maintenance and inspections, not to mention make timely repairs. This protects your investment long-term. The unit is in good shape, so you can command a higher rent over time and set a strong selling price (if you ever decide to sell). Ensure annual servicing for items such as air conditioning units, slow combustion heaters, watering systems, and garage doors. During routine inspections, look out for signs of maintenance problems like:
Leaks under the sinks
Missing shingles
Mold and mildew
Blocked gutters
Infestations
If you manage to scale your rental portfolio, you'll benefit from a property manager or management company. They offer helpful services for landlords that have lots of properties or rental units. The property manager will handle the daily operations of the real estate investments. Some decisions will be left up to you, based on how the relationship is negotiated. Before you hire a property manager, assess your finances.
Health And Safety
It's the responsibility of the landlord to maintain the property for the health and safety of all individuals. Carry out a health and safety risk assessment and remove any hazards. Try to rectify the situation as soon as possible. In other words, arrange for the necessary repairs and maintenance so as to improve the property's safety. Tenants have a right to a livable place. The question now is: What should be included on a safety checklist? Well, here are some suggestions:
Make sure the tenants are safe from physical harm from insecure/damaged structures
Ensure temperatures in the unit are appropriate
Become familiar with environmental toxins (asbestos, lead paint dust, mold, etc.)
Keep the rental property clean and free of waste
Reduce the threat of criminal intrusions
You must fulfill all these duties to make sure that tenants are as safe as can be. If tenants communicate issues, you have to deal with them promptly.
Evictions
You can evict tenants whose lease has expired, but you must follow state and local regulations. Notify your tenant that you'd like them to leave the property. They have two months to vacate the premises. You can evict a tenant even if they've done nothing wrong and you don't have to provide a reason for recovering the property. Serve the notice in writing and be sure to specify the required date of possession. Most importantly, don't respond to the tenant's actions in a way that can be regarded as provocative or anti-social as the tenant can claim harassment damages in court.
As you can imagine, you can't legally evict a tenant without going to court. There are various expenses associated with eviction and the overall cost depends on the situation and the tenancy agreement. You can do some parts of the process yourself, but you should never ever undertake an eviction by yourself. You can end up facing court action and get into legal trouble. If you want to have peace of mind, opt for a guaranteed rent scheme. The property is leased for a period of between one and five years to a property management company. During this time, you're paid rent. It's a win-win situation.
To conclude, being a landlord comes with many duties that shouldn't be taken lightly. You can't change any of these responsibilities by making a verbal agreement with the tenant. As a landlord, you also have rights that make it possible to manage the rental property effectively and efficiently. The state has laws in place to help you protect your investment. If you want to become a landlord, be willing to put in the time, effort, and money. Understand what the law wants and doesn't want you to do. Read it slowly and calmly.