Home improvement has been a trending topic over the last few years, with home restyling receiving increased popularity. It's now easier than ever to revamp your living room by adding just a few furnishing changes, or putting a chic dining table into your conservatory, transforming the space into a home office or a hosting space for your friends and family.
Whether you are currently building a house or have been living in your home for the last couple of decades, it's always nice to be able to make changes to the space through quick and easy furnishing tips, keeping your home fresh. Home styling can also make your home more attractive to potential buyers through allowing them to visualise themselves in the space.
In this article, we are going to look at various ways to improve the value of your home with quick and easy styling tips to bring your home from good to great.
Here are 5 Instant Ways to Transform Your Home Through Our Top Styling Tips and Tricks
You no longer have to spend thousands to make a big difference to your home when you can do small home improvements over time that make a big difference to the space.
Make an opening statement
If you're looking to make a wow statement when people first walk into your home, you will need something impressive to showcase your home styling efforts. We suggest having something that speaks to your personality, while complimenting the current space.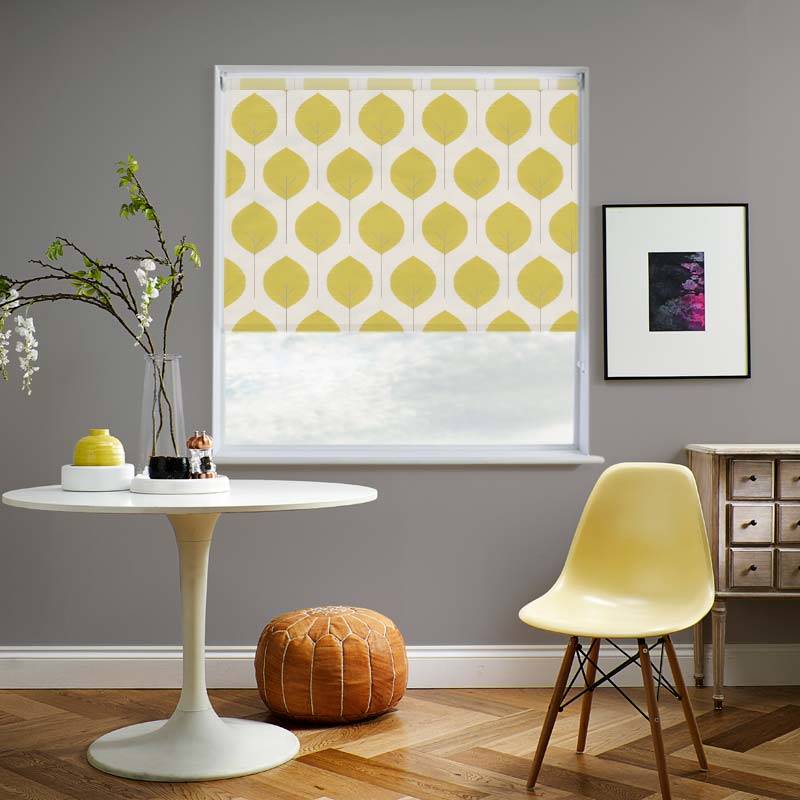 These patterned roller blinds will certainly impress your guests, with their bold design, coupled with the bright dash of colour, and these patterned roller blinds will certainly make a statement, leaving your guests wanting to see more. We think these blinds would go well with a neutral palette to make the blinds a key feature in the space, leaving them to speak for themselves.
Make a few small, basic adjustments to each room
Even just a few small tweaks to a room can make a big difference. Take adding a rug onto an empty floor, or adding a detailed lamp shade to an uncovered light fixture, for example. Both are simple, affordable home improvements that won't break the bank, but may add that final touch to your home interior.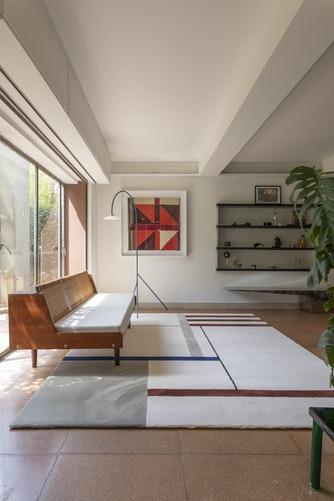 In this room, the space would look much different without the rug vs with the rug. As you can see, the rug adds an additional dimension of texture and colour to the room in contrast with the hard flooring underneath. Now, imagine the room without the rug… as you can imagine it would look like a totally different space altogether. Why don't you try the same when reimagining your new space!
Minor home improvements can go a long way. For instance, a paint job can instantly give your living space a refreshed look. If you are looking to increase the probability of landing a buyer soon, or thinking about selling your property in the near future, make sure to stick to neutral colours, as their preferred style may differ from your own.
You may also want to consider your home's décor. Through opting for simplistic and sophisticated pieces, you are investing in pieces of furniture or decor that could last a lifetime. The same advice goes for curtains and blinds. For instance, patterned roller blinds and beautiful linen curtains are visually appealing, making potential buyers much more interested in your property. Generally, make sure you are leaning towards making everything neutral to cater to different buyer personalities, or go as bold as you like if you are purchasing your new home!
Keeping your home repaired and free of any damages
The condition of your home is not only important for the look and feel of your house, but is also a major factor for potential homebuyers, and almost definitely a question that will be asked by any home-viewers. Future buyers will be keen to look into the functionality of your home appliances and any repair work that they will need to incur.
As such, a homeowner must ensure the proper maintenance of their home. Repairs should be dealt with promptly and professionally to ensure that the home is not only looking good, but functioning well too. For instance, professional repair of your roof, water heaters, and the air conditioning units are some of the proper maintenance tips that put the minds of potential buyers at ease, and may create a quicker sale.
Buyers need to be ensured that your property is performing well, and will be a low-maintenance venture so they can justify a higher asking price of the property.
Updating the exterior of your property
Oftentimes, the exterior of your property will be the first thing your guests or potential buyers will see when first visiting the property. Thus, it is critical that this space is of a good standard, and it adds to your property's initial appeal. As a homeowner, it is essential that you install attractive features that improve the value of your home, and this does not exclude the outside of your home.
Contrary to popular belief, improving the exterior of your home can be very cost-effective. A well-placed lantern that provides proper lighting to pathways will not only increase the desirability of your home, but will also create an interesting feature that will be sure to grab the attention of your guests or home-viewers. Additionally, fire and water features are now a huge trending feature for homeowners today. With their eye-grabbing features, and interesting styles, they seek to provide something extra to your outdoor space, making it more than a simple pathway or garden. The trick is to look for options that fall within your budget, while also adding value to your home.
Making your home a 'smart home'
Automating your home doesn't have to be costly. There are many ways that you can invite digital advancements into your home at a cost effective rate. Recent technological advancements have meant that almost every home can implement technological solutions into their home easily. Of course, securing your home can be one of the key things homeowners look to implement, and there are various gadgets available that can enhance the safety of your home.
For instance, fire detectors, motion sensors, and security cameras are appealing to tech-savvy homeowners looking to increase their home security, along with other individuals that need safeguarding solutions through high-tech technologies. Installation costs can vary but some gadgets can be easily installed by people with a basic knowledge of technology.
There are many in-home technology solutions that provide you with ease and may even increase the value of your home, after all, who doesn't want a 'smart home'? For example, electric roller blinds can be fitted to your windows and are ideal for difficult to reach windows and skylights. Electric blinds can last much longer than regular blinds, and can be controlled through your smartphone, which means no more coming home to hot houses in the evening since you will be able to activate the blinds while you are at work to ensure you return to a cool and comfortable environment.
Smart lighting is a solution that can be easily fitted into your home for your ease. With smart lighting you will be able to control your lighting through your smartphone and can easily change your lighting with a click of a button, whether you are in the home or not.