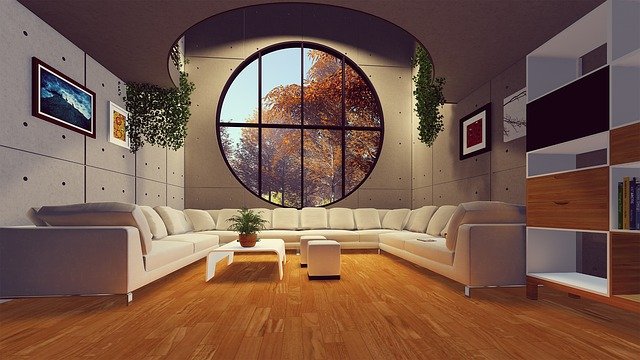 When it comes to home décor, wall décor is an essential component as it creates a certain ambiance. It also defines, decorates the space, and boosts the touch and feel of a room. The décor you choose for your wall should complement the existing home theme for improved appeal. When choosing wall décor, determine the statement each piece makes, the color, and the size.
A well-decorated wall offers the perfect finishing to the room, making it stand out. It gives a premium look to your space, adds positivity, and gives your family and visitors a visual treat. Below are wall décor ideas to transform your space.
Consider plantation shutters
Plantation shutters seamlessly tie interior design and window décor together. Since they're functional, versatile, and easy to use, plantation shutters make a perfect solution for any living space. Whether looking for a traditional or modern aesthetic, plantation shutters have a universal appeal to compliment your home. They have a range of material and finishing options, so you can choose the one that brings the best out of your space. You can visit DoorPlus.com.au or any other website for a variety of plantation shutter options.
Go for a gallery wall
A rich gallery wall is an excellent idea to decorate your walls using striking photographs and prints. Gallery walls bring in several art pieces at an affordable price. Take your time when to complete the wall gallery by looking for eye-catching items to add. You can include anything you like, provided you coordinate frames for consistency. Consider extending your gallery wall to the ceiling to create a larger space illusion.
Use mirrors
Decorating with mirrors creates an illusion of double space, adds a magical mood, and magnifies lighting. Find strategic locations for the mirrors and consider what will be reflected in them. Avoid hanging mirrors in the dining area as people may not like seeing themselves reflected while eating.
Use large-scale art
A large painting sets the tone and commands attention even in small spaces. It bridges objects with space, especially in large spaces. A large painting can create an immediate mood for a room through pattern, color, and composition elements. It also maximizes ambient light value as the painting's surface reflects any indirect light in the room. If you choose a slightly dark painting in tone or color, it will attract more light and become a subtle illumination source.
Leverage antiques
Antiques are affordable wall décor ideas as they're usually very unique. Using vintage décor like mirrors and timeless art pieces, you can add personality to your space. When used together with modern decorative accessories and furnishings, you can create perfect transitional juxtapositions.
Incorporate an accent wall
An accent wall is a wall that can have a different shade, color, design, and material from other surrounding walls. Besides displaying items on your walls, consider decorating them. You can try bright and bold paint colors or bring in a pattern with stenciling, wallpaper, and other paint decorating techniques to create an accent wall.
Endnote
Decorating blank walls improves your home's feel, aesthetics, ROI. Consider using the above wall décor ideas to transform your space.