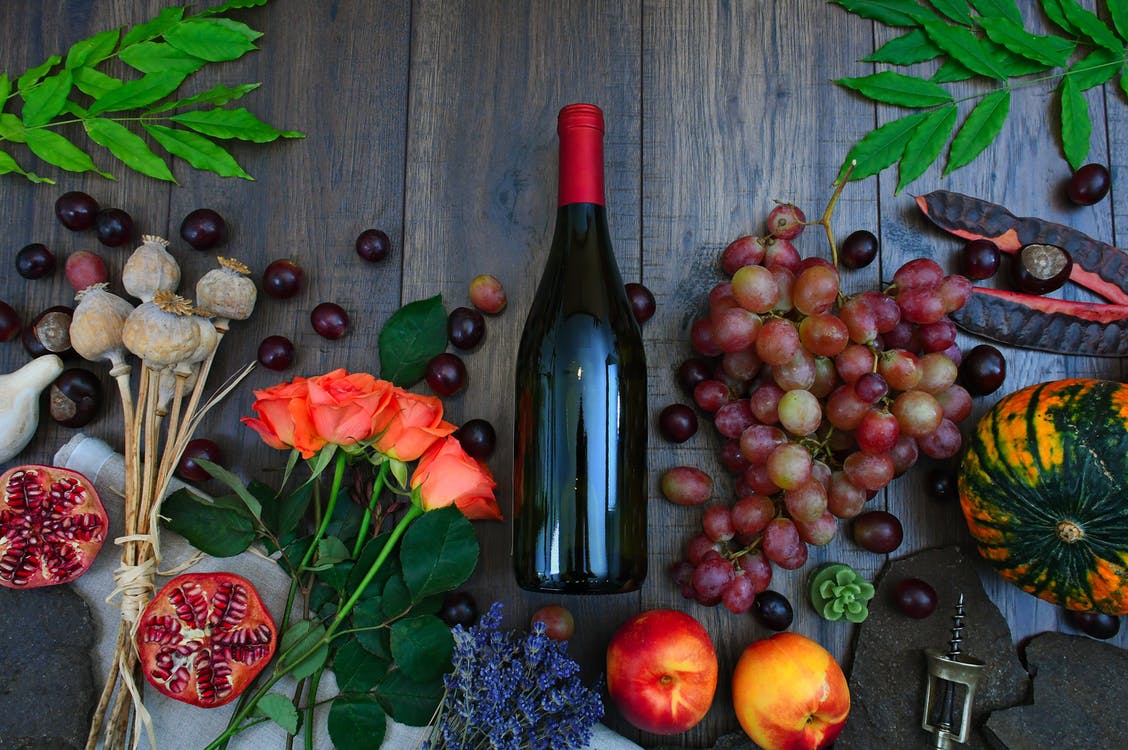 If you are thinking of getting another bottle of Pinot for a loved one who is a wine-obsessed, we recommend you don't. Think about it: this is someone who already has an impressive wine collection, consisting of several different varieties of wine. Would they really be thrilled to receive yet another bottle of wine?
With so many splendid gift ideas for wine lovers out there, a wine bottle is just too mainstream and boring. To help you choose a perfect gift for your wine-loving pal, here is a list of some of the most fun and creative options that are sure to leave a lasting impression:
It is one of the most remarkable wine products in the market right now. A wine purifier takes your wine drinking experience to the next level by removing unnecessary sulfites from your drink. It makes use of Selective Sulfite Technology, which can filter out all kinds of sediments and sulfites from the wine and, consequently, restore its natural taste. With this product, we guarantee you a lip-smacking glass of wine every time!
Every wine collector knows the importance of suitable storage for maintaining the taste and aroma of their wines, which is why they are always on the lookout for the best wine coolers. A wine cooler, unlike a refrigerator, has the ideal temperature to store wine, making it a must-have for any wine enthusiast.
Everyone does not have money or space for a wine cellar to keep their wines, but wine coolers are all the rage nowadays, given their affordability and compact size. Since they are available in a variety of sizes and price ranges, you can choose one according to your budget. If you are looking to impress a wine lover, a classy wine cooler can be the ideal gift.
For those wine enthusiasts who love taking some of their best wine along to picnics and summer brunches, a wine tote makes an excellent storage solution. They are cute and fun, and the strap design allows comfortable and safe carrying of wine bottles, minus the risk of any spillage. The totes also have dividers, allowing you to carry multiple bottles easily.
The oak bottle is a one-of-a-kind invention that promises to make an average wine, beer, or whiskey taste like a high-end vintage in just two hours. Yes, you heard that right – two hours is all it takes! These bottles provide a fun, super quick, and affordable way to maximize the taste and aroma of any kind of beverage. High-quality white oak is used to manufacture it. The bottle infuses its charred oak flavor to the liquor inside it, improving its flavor significantly within a short amount of time.
In the enormous world of wine, there is always something more to learn and discover for any wine enthusiast. If your loved one enjoys reading, a book about wine is something they are sure to love and cherish. You can choose from wine travelogues, encyclopedic guides, or publications on the fascinating history of wine. Any wine lover will enjoy reading about the production of wine and the various ways of its consumption since the beginning of time.
For every wine lover out there, the fear of spoiling their favorite beverage by leaving the bottle open till they need another glass is genuine. It is where wine condoms come in handy. A wine condom acts as a seal on the wine bottle, preventing air from getting inside it and ruining the taste. Just roll the condom over the opening of the bottle after you have opened it, and it will preserve the flavor of your favorite beverages until you finish them.
WINE-PAIRING CHOCOLATE BARS
The love for wine and chocolate often go hand and hand. Many wine connoisseurs love to enjoy their favorite beverages by pairing them with particular types of chocolates. If this holds true for your wine-loving friend as well, you can get them a set of specific chocolate bars that pair with different varieties of wine. They will definitely appreciate your creativity!
If your friend loves enjoying outdoor picnics with their favorite wine, a small, portable outdoor wine table is something they will surely admire. Whether they are relaxing in their patio with a glass of their favorite wine or having a picnic for two in the park, a portable table that can hold a few glasses is just what they need to make the most of their experience.
SUMMING UP
The plenty of unique gift ideas for wine lovers leave you no excuse to just settle for a bottle of wine. From fancy chocolate bars and cute wine totes to essentials such as wine coolers and purifiers, you have several options to choose from. So, whenever you need a gift for a wine enthusiast, think outside the box and go for something different – we can guarantee that they will love you for it!