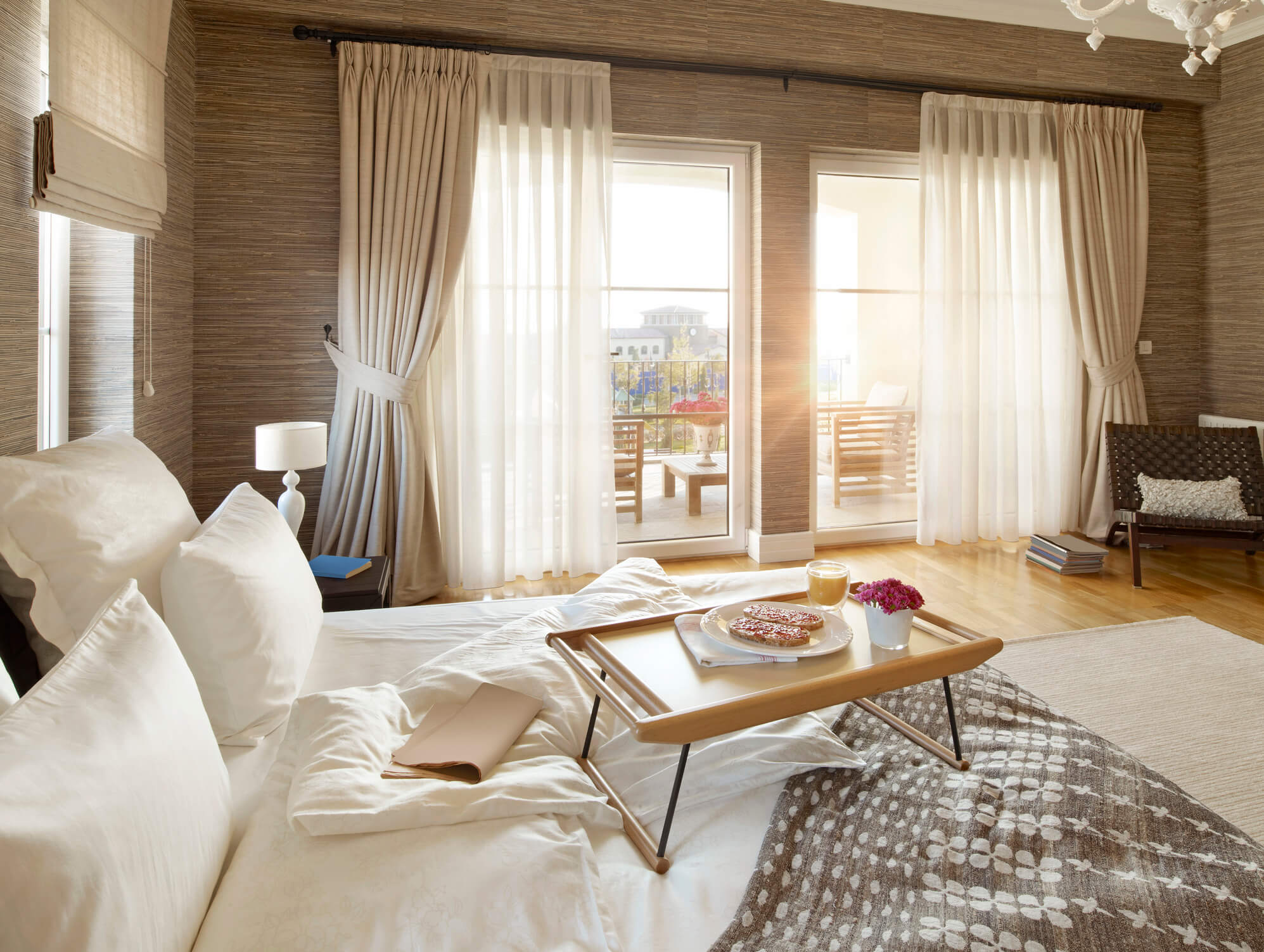 Making your living space comfy and aesthetically sound is one of the many priorities of everyone. We have so many products and objects that we use in our daily spaces just to shoot off positive vibes, and it's just not about vibes it is about hygiene and organization too. A proper and tidy living room lighted and draped with a perfect combination of curtains in the living room or bedroom is a surefire sign of an individual's taste. For a layman, understanding the importance of selecting and installing the correct curtain might seem like an idea that is not worth investing in but there is a lot to be taken care of because design and color are not a cup of tea that everyone can understand. However, if you are one of those people who are very committed and dedicated to making your living space worth living in then check out these awesome collections of wave fold curtains available on this website.
There are many types of curtain designs available in the market that can enhance the feel and look of your living space and some of those types are described below.
Ripple fold curtains
These curtains are let out rippled curves across the fabric of the curtain because they have flat circles cut out at their header that makes it easy to install on rods or tracks. These curtains shoot contemporary vibes with their modern and sleek design.
Pinch Pleat curtains
Another stylish design in curtains, these curtains are pinched at the header with a lot of fabric collected and stitched to let out elegant folds running from the top to the bottom. They are extremely stylish and never go out of fashion as they are one of the most classic styles of drapes in the history of curtain designs.
Grommet curtains
Grommet curtains are another type of curtains that have holes punched at the top or header of their fabric that allows these curtains to be slid on the pole easily. They also create uniform and well-formed ripple effects across the fabric when they are installed on the poles because of their rigidness.
Goblet Style curtains
Goblet-style curtains are similar to that of pinch pleat curtains, the only difference is that the pinch on the fabric of the curtain is not at the very top but a few inches below the header of the curtain. This allows these curtains to let out a wine glass look out of the curtain and because they are pleat designs, they are also one of the most classy styles of curtains.
Box Pleat curtains
Another pleat design but this time they are flat pleats rather than the wavy ripple effect in the pinch or goblet pleat designs. These curtains require proper measurements when it comes to designing one so therefore if you are thinking about making one on your own be thorough with the process.
Certainly, there are many more designs such as inverted, tab top, and rod pocket to name a few. Nevertheless, above mentioned designs are some of the most common styles found in contemporary times.