Whether you are a passionate movie lover or a superfan of a NFL or NBA team, you are going to want to make sure that your home theater is capable of giving you the very best viewing experience. If you feel like your old receiver might be ready to get passed on to second-hand stores, you're probably wondering whether or not it is truly worth it.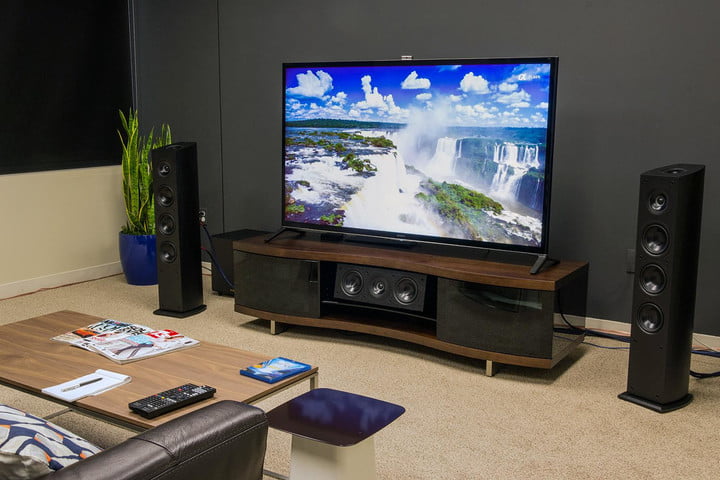 Luckily you have absolutely come to the right place when it comes to breaking down the top reasons why you should be replacing your home theater receiver. Here are the main considerations that you should be keeping in mind.
You don't have the right connections
If you have run out of HDMI inputs in your old receiver, you could be missing out on the ability to plug in your next-gen video game console or speaker system. Sure, you could get an HDMI switcher, but now you have two different source switchers that you have to worry about. It can be pretty annoying to switch back and forth, especially if you are running late on catching that last-second touchdown pass!
You want music and video in separate rooms
If you want to expand your system into a second or third room in your house, but your receiver does not have a Zone 2 or Zone 3 output available, then you are simply out of luck.
Luckily, the newest home theater systems, like Lunis Systems, allow for many different zones so that you can use it as a central command when it comes to entertainment throughout your home. On top of that, upgrading your main system means that you can use your old system as a secondary one to create a new home theater system somewhere else in your home like your bedroom or exercise room.
You don't have 4K compatibility
If you have bought a beautiful brand new monitor but your receiver is too old to run 4K quality, you will not be getting the most out of your new entertainment investment. Most new receivers have HDCP2.2 support on at least one HDMI input and one output. This is required to pass copy-protected 4K video content on your new 4K Ultra HDTV.
You want better sound
Whether you want to feel like you are right there on the court or field with the players, or want to almost feel the helicopters buzzing overhead during your favorite action scene, top sound quality is crucial to getting the most out of your home theater experience. New receivers help you achieve top sound in the following ways:
More power makes your speakers sound their fullest
Better conversion between digital and analog systems
Automatic speaker calibration dials in sound based on the acoustics of your room
Different listening modes depending on what you are watching
Bi-amping gives your more dynamic, higher-quality sound from your main speaker
Easy wireless streaming
Most new home theater receivers come with Bluetooth technology so that you can easily connect your smartphone, iPad or computer to your home theater system in a matter of seconds.