Most of the time, you will be able to fix a plumbing problem like a clogged toilet on your own with a plunger. But there are other times when you don't know what's wrong, and this is when you need a licensed plumber with experience in sorting varying plumbing issues.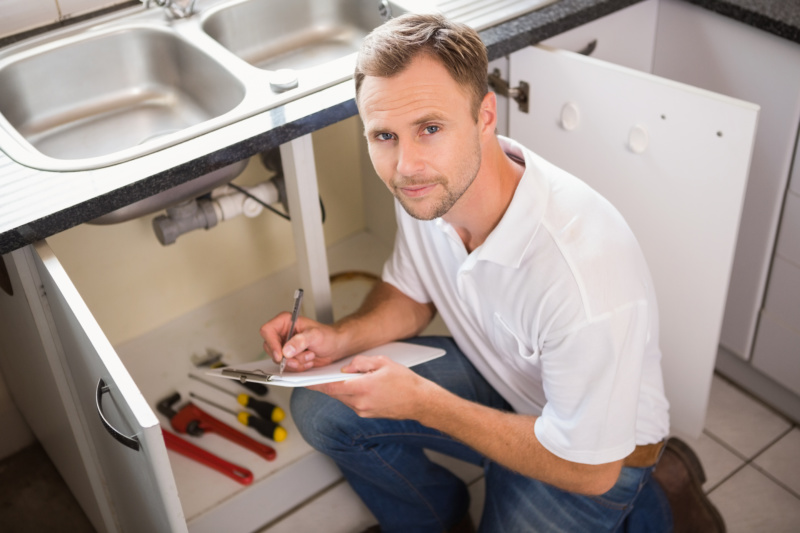 Here are some common plumbing problems that you must leave to the professionals only:
Clogged Drain
Does water take forever to drain out of your sink? Maybe it is clogged up with hair, gunk, and food particles. You will find several commercial products designed to clear clogged drains. But if you do not choose the right product, you may end up damaging your drains. A plumber can clean your drain with the help of reliable tools and cleaners without the use of any harsh chemicals.
Leaky Pipe
If you notice a wet spot forming on your ceiling, it may signify leakage in the pipe sitting somewhere near it. Mould and mildew in the bathrooms, musty smell in the basement, cracks in the foundation, and continuously running water meter are other signs that indicate a leaky pipe. If you suspect this problem in your plumbing system, it's better to hire a qualified and licensed plumber to inspect the condition and fix it.
Leaky Faucet
A leaky faucet that drips one water drop per second can waste as much as 3,000 gallons every year. Therefore, getting it fixed immediately will not only save the environment but also reduce your water bills.
There can be several reasons for a leaky faucet, including a worn-out O-ring, bad washer or valve seat, old cartridge, etc. Sometimes, the plumber may fix the leakage by merely replacing the damaged part, but at other times, they may need to replace the entire faucet. So, it's better to leave the decision to the professionals.
Burst Pipe
If the temperatures fall below 32°F in your area frequently, then they may take a severe toll on your plumbing pipes. When the weather is freezing cold, there are chances that your pipes may freeze and burst, and if this happens, they can cause massive water damage to your structure.
Here are a few easy steps that can prevent the freezing of pipes during winters:
Let the faucets drip during freezing weather to allow water to flow through the pipes.
Get any cracks in your pipes repaired before the winters arrive.
Insulate any pipes running through the coldest parts of your house.
Open the cabinets containing pipes to expose them to the heat inside your house.
Keep your home warm during winters.
These steps can prevent the freezing of pipes. But if it has already frozen and burst, treat it as an emergency and call a licensed plumber right away.
Leaky Hot Water Heater
Does water pool around your water heater? If yes, then perhaps your water heater is failing. However, it may also indicate a problem with it. For instance, if too much pressure builds up inside your heater's tank, the temperature and pressure relief valve may open up and leak water.
Under such a situation, the plumber will come and inspect your heater and repair or replace it as needed.
Failure of the Sump Pump
If your home has a basement, it would probably have a sump pump designed to stop water from collecting there. It needs proper installation, regular maintenance, and timely repairs to functioning correctly. Since most homeowners are not even aware of its working and maintenance, leave it to the plumber to prevent it from failing.
Low Pressure
You turn on a faucet to take a shower but realize that the pressure is not enough. It might be caused due to an issue with your locality's water supply. A water main break may temporarily reduce pressure in your faucets for a few hours. But if only your home faucets have this problem, then the issue is somewhere in your plumbing system only. Some common causes of this problem include:
Closed water meter valve
Closed water shut-off valve
Blockage in the plumbing system
Whatever is the cause of your low water pressure, only a plumber can identify the source and fix it.
Hard Water
Hard water is filled with calcium, magnesium carbonates, and other minerals. It can dry out your hair and skin, leave spots on surfaces that you wash with it, and even cause severe damage to your plumbing system over the long run. You may depend on a licensed plumber to fix the damage leading to hard water in your system. They may also install a water softener to avoid any further damage to your pipelines.
Are you facing any of these issues? Get in touch with a reliable plumber and rely on them to make things right.