If you compare the durability of wooden patios with concrete patios, you will eventually find out that concrete patios are the real winner in durability. If you choose a concrete patio for your home's backyard, you will get the chance to avail of a variety of designs and shades of colors. The best part about using a concrete patio is that you will achieve the concrete and stone look at really affordable prices.
If you are a person who does not have all the time to give to the maintenance of their patio, you should choose a concrete patio for your home because they are very low maintenance in nature. Concrete patios last a long time and do not need much attention to maintain them on a long-term basis, and they come with a lot of benefits.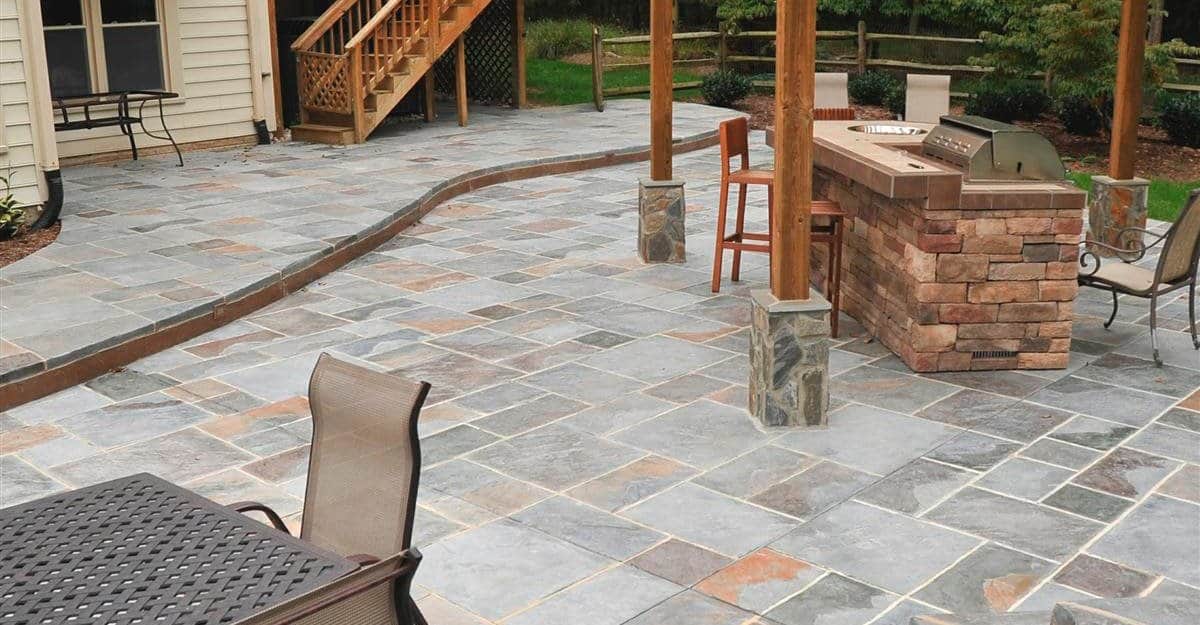 In this article, we will discuss the four major reasons you should choose a concrete patio surface. So keep on meeting to find out more information below about choosing a concrete patio for your home.
Benefits Of Concrete Patio
1. Style
Wooden decks and patios are very common, and almost all people use them in their balconies and back yards of homes. The thing about wooden patios is that they come in almost the same shade and wooden textures only. But when it comes to concrete patios, there are many stylistic options available for you to choose from.
You can even choose two different shades of concrete and build a contrast. There are many finishing techniques and patterns available in concrete patios, and you can create mesmerizing geometric designs on your concrete patio. Not only do you achieve a lot of versatility with the help of concrete patios, but you also get the chance to avail of an affordable patio for your deck.
2. Budget
If you make a budget and cost comparison of a concrete patio with the traditional wooden patio, then you will find out that the cost of a concrete patio is way less. Although it is important to keep in mind that if you increase the amount of area and square foot and your design choices can increase the cost in the long run. A concrete patio can cost around $12 per square foot, whereas the traditional wooden decks cost $30 per square foot, which is double.
If you choose a concrete patio, you will save a lot of money in the long run, and the best part is that the concrete patios are very low maintenance. You will not have to spend extra on their maintenance in the long run. This way, you can maximize the returns on your investment and avail stylistic concrete patios and enhance your home's overall look. You can further enhance the beauty of your home by matching your concrete patio with landscaping and design in your backyard.
3. Durability
Wooden decks need more maintenance so that it can last you a long time. But the concrete patios also need to be washed and scrubbed. If the sealant application for the concrete patio is done appropriately, then it can last up to 25 years for the homeowners.
4. Versatile
Overall concrete patios are very versatile and can blend into the aesthetic of any home.