With summer around the corner comes an increase in activities. Children are home for the summer, and you may host several guests, meaning more toilet flushes and water usage. If you have a pool in your backyard, more water is used to fill it up.
High Speed Plumbing urges property owners to ensure their plumbing is in tip-top shape to handle the high demand. Hence, hiring a professional plumber in Walnut for routine maintenance can ensure everything is running at high performance. Here are essential summer plumbing tips for your property.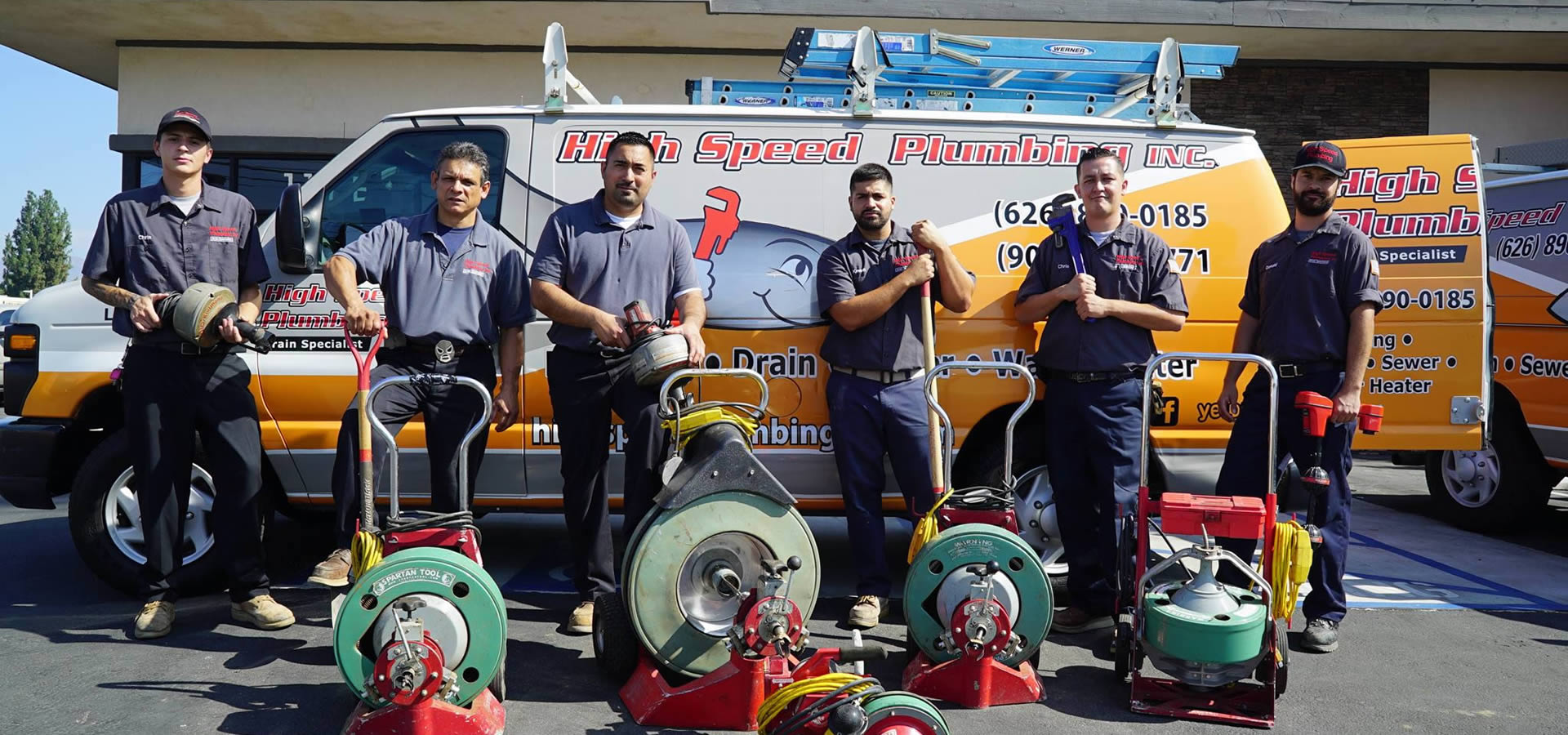 1. Inspect Your Water Heater
After many winter months, summer allows you to inspect your water heater. It is challenging for inexperienced individuals to detect damage signs, but a Walnut plumber can assess, diagnose, and address any problem. Sediments usually build up every time you use your water heater, causing inefficiencies and potential breakdowns.
We can assess your unit and flush all the debris and deposits, ensuring it runs at peak performance during the summer.
2. Check the Toilet
If you are hosting friends or family this summer, check the toilet for signs of blockages and leaks. Nothing is more frustrating than a damaged or backed-up toilet, mainly if one guest uses it. A DIY solution to check the toilet is the food color test. Add food coloring to the tank and wait half an hour to see if there are traces in the bowl.
You can hire a reputable plumber in Walnut to inspect your system for deterioration and address any issues before they become more pronounced.
3. Clear Your Gutters
Gutters are usually an afterthought for most people and barely make it to the to-do list. Debris and water buildup over winter, clogging the system and wreaking havoc on your property. As the temperatures increase, you need to clear the debris, so water moves away from your home. Delaying maintenance allows water to seep through the walls, compromising your home's structural integrity.
4. Schedule Professional Drain Cleaning
Food leftovers such as bones, grease, and other significant bits can build up in your drain lines, clogging your plumbing system. Since winter doesn't provide ideal conditions for plumbing, you can schedule a professional drain cleaning when temperatures increase in summer. We use natural, chemical-free solutions like hydro-jetting, increasing efficiency while minimizing the risk of damage.
5. Check Your Water Pressure
The increase in activities around your home means your washer, shower, and other utilities will be used more. Ensure you have sufficient pressure to run plumbing appliances and fixtures efficiently, and if you notice a decline in water pressure, call a plumber in Pasadena for maintenance.
We have the tools to measure water pressure and pinpoint the cause of the decline, allowing us to fix the problem and restore optimal performance.
6. Check Your Sprinkler System
Sprinkler systems are dormant throughout winter, increasing the risk of malfunction when turned on in the summer. The best way to avoid the risk of undetectable leaks and the subsequent increase in water bills is to schedule an inspection with a professional. Our technicians assess every inch of your irrigation system, rectifying minor problems before wreaking havoc on your premises.
The experts at High Speed Plumbing are here to help you prepare your plumbing for the summer. Contact us today and schedule a consultation with a highly trained and equipped plumber in Pasadena to enjoy quality services at friendly rates.