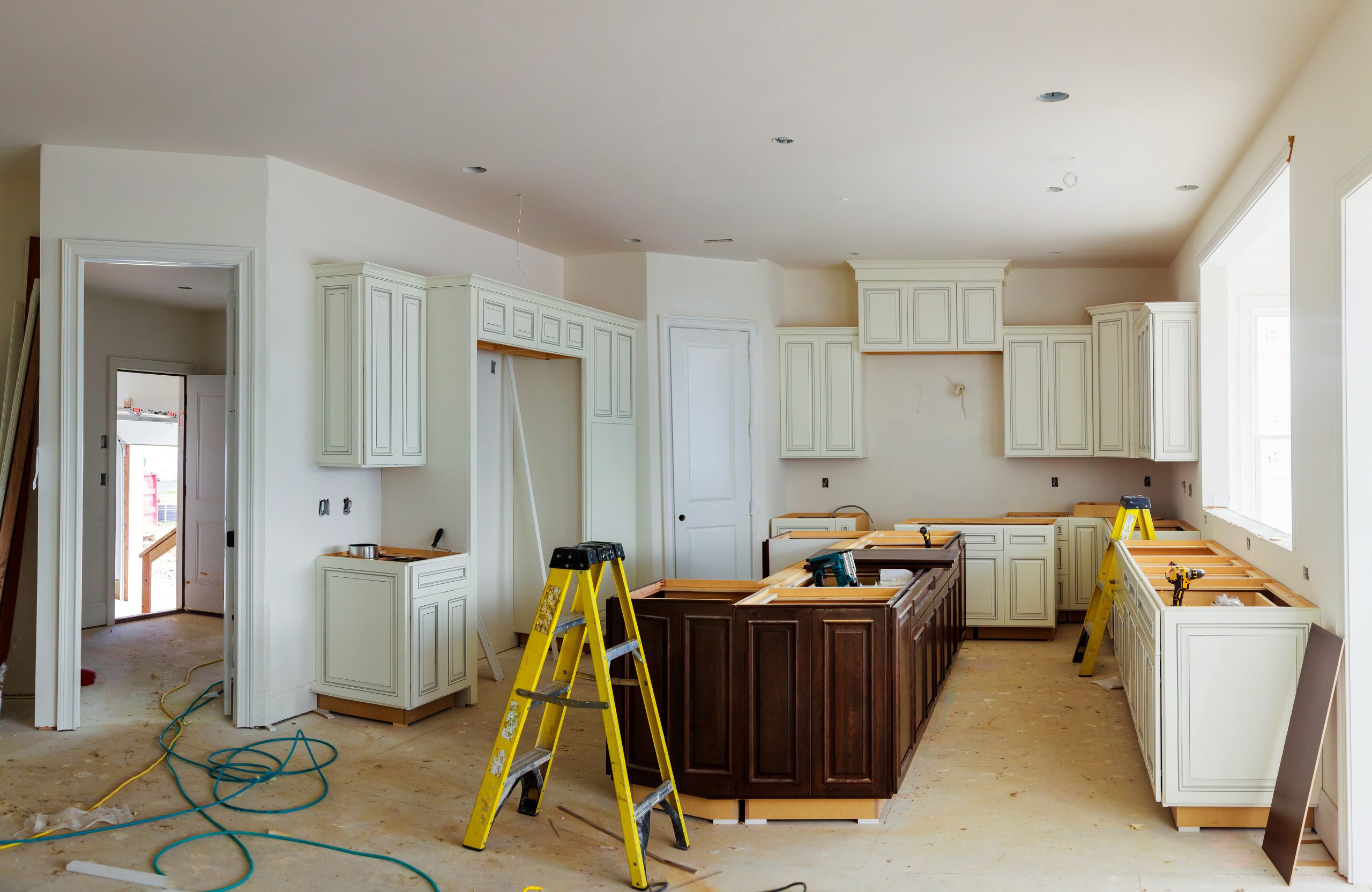 It doesn't take a lot to give your kitchen an updated look. All it requires is some creativity, time, effort, and a bit of time. When every penny counts, it's crucial to choose projects that'll significantly yield the lowest price, whether you're investing your sweat equity or hoping to make a few quick changes over the weekend. You can get beautiful results on any budget if you keep focused on the outcome (cover your eyes when you walk past those $1,000 light fixtures), and don't worry about getting your hands messy.
There are many ways to make your kitchen look bright again. Consider simply replacing the cupboard doors if the frame is still in good shape and dated in terms of style and or color. Replacement doors are available from several companies, or you can paint your cabinets to make them look new again. Both of these are far easier and cheaper than replacing an entire kitchen. Painting a kitchen, in general, is an easy and inexpensive way to change its appearance. You should go for calming shades that are both rich and pleasing to the eye.
Read along to apply different ways to transform your kitchen into a dazzling one:
1. Add An Accent Wall In Your Kitchen
You could add an accent wall in your kitchen if you're tired of the same old look. It'll give you a nice upgrade without breaking the bank. Pick out a new color scheme and paint that wall with it. If all that's needed is one wall painted, it shouldn't take more than a day.
There are various backsplash options available, including adhesive ones, if painting is not an option. The right backsplash can give your place an extra pop, so opt for something colorful or patterned for an eye-catching look. It's an easy upgrade while you save up for the more significant renovation.
2. Add On An Amazing Kitchen Countertop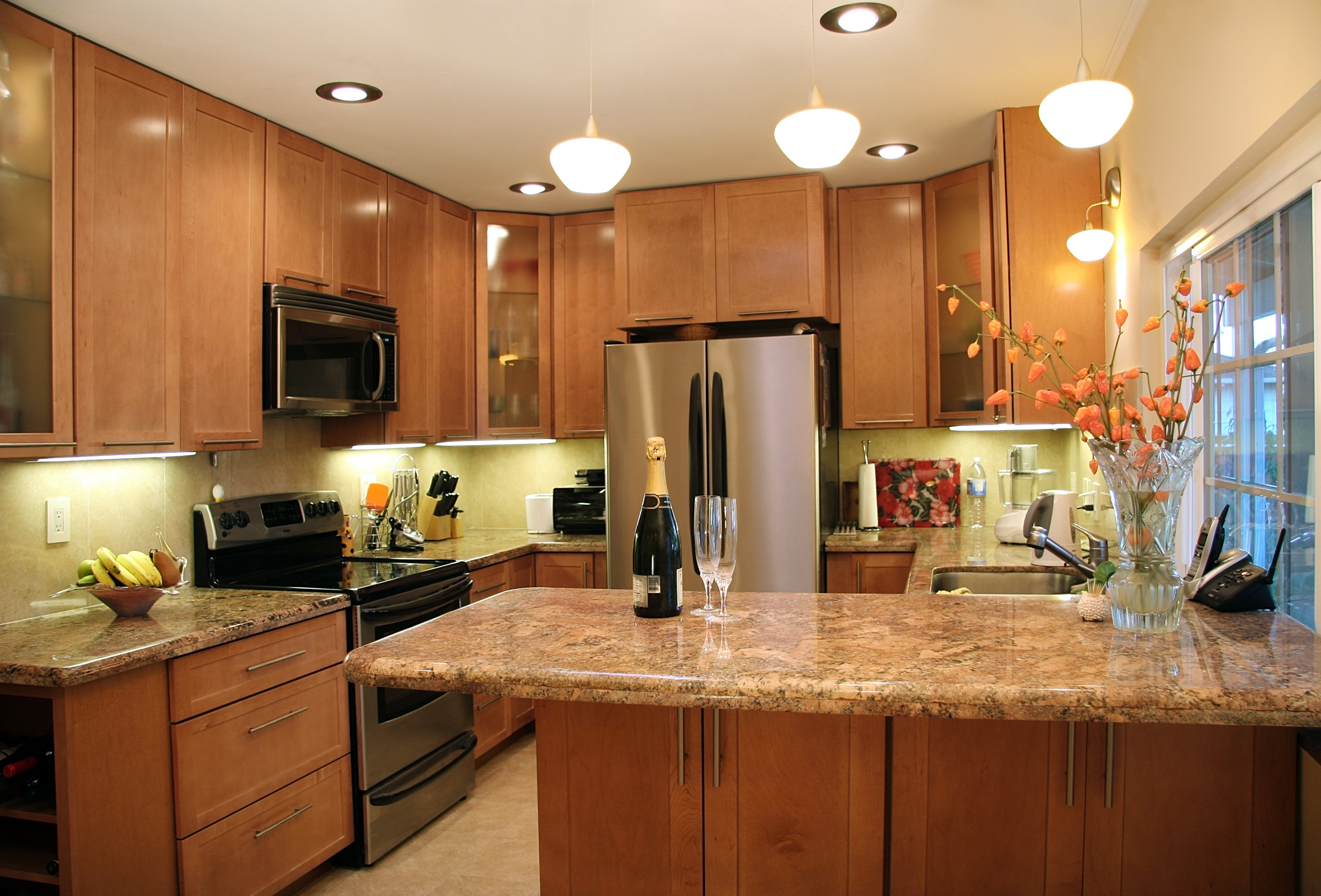 The kitchen counters are the kitchen's primary component, where a range of different appliances is stored. It's a no-brainer, so we wouldn't think about it usually. There are hot utensils, hot pots, bottles, and so on, so it's necessary to pick a countertop that can hold up to a lot of weight. Learn more facts about quartz countertops and know how much of a significant investment they are.
Nowadays, most people don't have dining tables. Instead, they sit directly at the counter in the kitchen during mealtime. The kitchen is the social hub in the home, where people often spend time with their families and friends. As a result, the countertop should have an excellent aesthetic appeal and be unique. The countertops should offer everyone the comfort of living around them daily. Not only should they be beautiful, but they also ought to be functional as well.
3. Install New Hardware
Whether your kitchen cabinets are old or new, they may still be in good shape as they're most likely made of solid wood. If your kitchen was built circa 1960s or 1970s, you'd probably find it's made from sturdy, solid wood.
Perhaps you aren't ready to undergo a complete kitchen remodel, such as installing all-new cabinets or refacing cabinets. Even so, you have options. Changing the hardware makes a huge difference in the overall look. However, if you've already planned a budget for your home renovation, it would be great if you can take out some funds for your kitchen hardware.
Your hardware is most likely just as ugly and disgusting as the cabinets in your kitchen if it's old and drab. The good news is that you can easily replace your cabinet knobs and pulls for a new, modern look that will instantly boost your kitchen! Change out the worn-out and dirty pulls for sleek and glossy knobs. Combine metallic finishes to give your furniture a new look.
4. Improve Kitchen Storage
Try arranging your kitchen cupboards regularly so that you have access to the things you need every day. It's incredible how much stuff people usually accumulate over the years. It won't take you a fortune to clear your work surfaces, and it'll instantly make your kitchen look better. Alternatively, you can rethink storage solutions. Make use of every available space by adding extra shelves and hanging rails. You can display your everyday dishes more effectively by installing rustic wood shelves on metal brackets as well.
5. Invest in New Kitchen Appliances
You might not be in the market for new appliances right now, but you can still consider replacing sink faucets. You might consider a touch-faucet or a non-spill faucet that's eco-friendly for your family. Mixing metal finishes or going with a matte finish will make a significant difference here. Minor changes will make a big impact.
Conclusion
While all of these are easy, do-it-yourself ideas, they'll help you update your kitchen in the smallest of ways. However, if you're not planning a complete kitchen remodel, they're an excellent place to start. If needed, you may hire a professional remodeler who'll provide you with personalized design advice which combines your style preferences and needs for functionality.