Startups have become the face of the economy in recent years. Not a day goes by without news of some new entrepreneurial venture making some headlines. The U.S. had 30.2 million small businesses operating in 2018. In 2015, startups were responsible for creating 2 million jobs in the country. This drive to grow businesses is only increasing, with unicorn rates having risen by 353.1% between 2013 and 2018.
Startups face a lot of challenges every step of the way. Setting up shop is one of those steps. Selection of the correct office space for the company has a large bearing on its future. It will reflect the company's image while influencing the culture.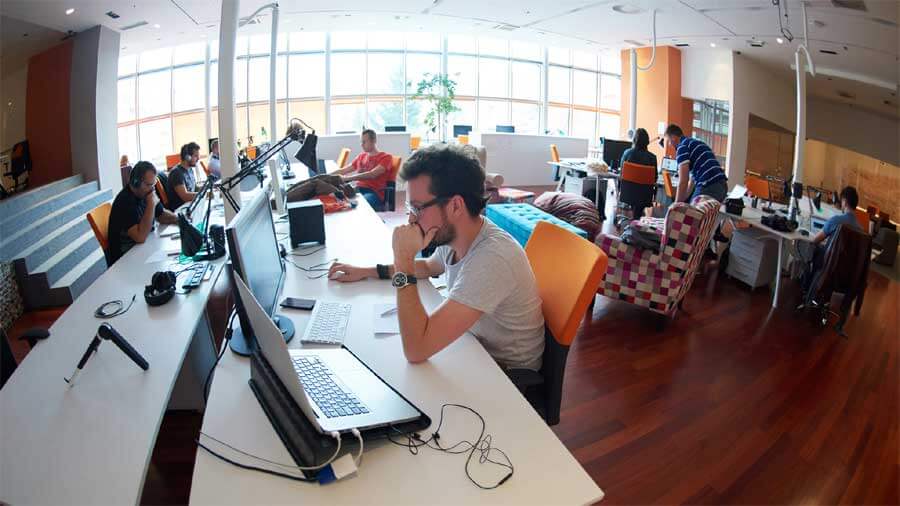 A good location for an office can make people want to come to the office. And Del Mar in California is a fantastic one. The beachside city has a calm atmosphere with the infrastructure needed for a startup to thrive. There are Del Mar office spaces that can give your startup its ideal location with all the required amenities.
Cherry Picking the Startup Sweet Spot
California attracts excellent talent from all over the world. This rush means its commercial property market is always buzzing. A Del Mar office space joins the list of those in other cities in offering the best facilities and environment for startups. With so many to choose from, you'll need guidance to find the most suitable one for you. A few tips in that direction can help secure that space.
Business Type
Before looking at the brochures, you need to look into your own company a bit. Every company is different and operates in a different industry. The office space required for each type varies accordingly.
If your company is an IT company, you'll have to choose a place capable of housing your employees and the equipment needed. If it's into manufacturing, then the corporate office space needn't be that large. Financial startups going the tech route have requirements similar to IT companies these days. A hospitality sector startup needs to have some space dedicated to administrative services and a large one for the business itself, like a hotel.
Every business type infuses a unique culture into the daily happenings at a startup. The office space of choice must nurture that culture for the company to function smoothly. It will keep the morale and energy levels up, which a startup needs in abundance.
Layout and Amenities
Every startup will have some basic needs that the office space must fulfill. The architecture and design make the first impression on anyone. It should be considered in your decision-making process, as it can inform the onlooker about your company's image and purpose.
The layout must accommodate all the necessary equipment and furniture that runs your startup. Some construction agencies will provide the most common types of office furniture combined with space.
Startups need some help while they get up on their feet and start running. This requirement is why some office spaces come with added services like catering and regular maintenance as a part of the deal. The buildings can have spaces dedicated to such activities and outdoor spaces for recreation.
Other amenities you need to look out for are adequate parking spaces, a conference room with all the necessary equipment, a kitchen and storage, and reliable internet and phone connectivity.
Surroundings
Being a beach city, Del Mar will give your company the views, smells, and sounds of the beach that everybody loves, every day. The fun and hip atmosphere can make any startup's employees want to work there. There are plenty of businesses that can act as ancillary services. Good restaurants are close by if you want to invite clients for meetings there, for example.
It is also a short drive from San Diego airport, giving it excellent connectivity to international shores and the grand city. This proximity can ease travel issues when visiting clients and help bring in more business.
Reading the Terms and Conditions
It's easy to rush through with contract signing due to the entrepreneurship enthusiasm. This lack of judgment, however, can cost your company dearly in more ways than one.
You must keep your budget in mind while considering the building. The price of the rent/lease or sale must match that. Check for the extra charges that come with operating in the facility. Know if you can pick and choose what you need and don't. Watch out for hidden fees that may fall under the miscellaneous fees category.
It's not good for a startup to frequently move from place to place. It isn't good to get stuck in one spot under a binding clause; you may get overcharged over time. Thus, the duration of the contract must be factored in as well.
A Del Mar office space can give you more than what you bargained for. You only need to know what you're bargaining for and how well it'll act as a launchpad for your startup.