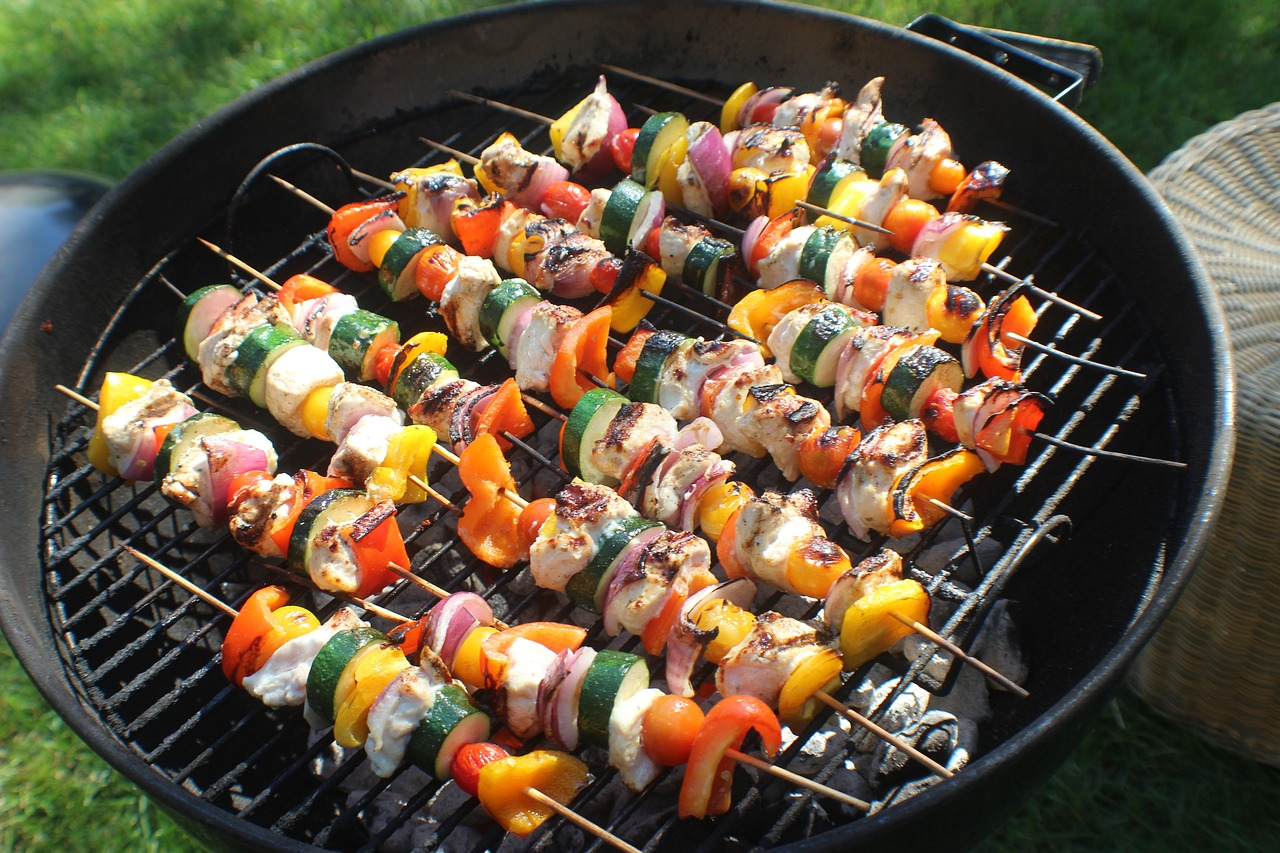 There are so many aspects to buying a grill. You have to consider the budget and also decide whether to go for a gas grill or charcoal grill.
While you're occupied with these important and obvious considerations, you may just ignore a rather important aspect – the SIZE of the grill.
It's not until you step out in the store and confront the various options for grills and outdoor kitchens that you realize you never gave this point a thought.
Well, it's a good thing you're doing good research before your purchase. And like always, we're here to guide you with some solid advice.
So let's get you familiarized with the standard sizes of grills and how to determine the one that's right for you!
Grill Sizes
Broadly, grills cans be divided into four categories based on their dimensions:
Small: Small grills have a cooking surface roughly about 26 inches or smaller. They have 1 to 3 burners.
Medium: The cooking surface of medium size grills is between 27 inches to 33 inches. They usually come with 2-4 burners.
Large: Large size grills have cooking surfaces between 34 inches to 42 inches and have 3 to 6 burners.
Extra Large: Extra large grills are rather huge. They are more than 44 inches wide and come with 6 – 8 burners.
Considerations When Choosing Grill Size
It's pretty obvious that the bigger the grill size, the more expensive it's gonna be. You'll have to consider your budgetary limitations while narrowing on the grill size. Also consider how much you're really going to use the grill. If you plan only a few intimate meals around the year, it doesn't make much sense to invest in a big grill.
You'll have to choose the grill size based on how many persons you'd be preparing a meal for. If it's just your family or a small group of friends, you'll do fine with a small sized grill. But if you wish to entertain a large group for game-night, you'd need a large or extra large grill.
You may get ambitious about having a crowd over for the barbecue theme party. But do you have the space in your backyard to house an extra large grill. Also remember the grill should be placed at a safe distance from your house or garage.
Usually, the smaller sized grills come with most basic features. The bigger grills are equipped with features like a rotisserie cooking system, side burners, sear burners and storage space.
If space availability and finances are none of your concerns, then of course you are spoilt for choice. For passionate grillers, who like to experiment with grilling methods and achieve gourmet perfection, larger grills are suitable. These grills come with more burners that can be leveraged for various cooking styles. Smaller grills don't offer the flexibility for cooking experiments. Medium sized grills may have a couple of advanced cooking features and are a good place to start too.
Your decision
Probably the first thing that strikes you when you think about the size of a grill is how many burgers you need to grill. But please don't just decide on this factor. The final decision about the right grill size will need a thorough assessment of all the factors we've discussed above. Once you put some more thought to it, some other personal considerations may crop up. Consider all factors in great detail and take your time to choose the grill that meets your expectation in every sense.