That brand-new outdoor kitchen kit or luxurious grill might look all sparkly now, but, unfortunately, it won't stay that way forever. Any kitchen is subject to food scraps, dirt, stains and other gunk accumulating, and an outdoor kitchen definitely isn't immune. In fact, it can be more challenging to keep an outdoor kitchen clean, since outdoor kitchens are exposed to all kinds of environmental factors that never touch an indoor kitchen. Don't panic, though! Get familiar with these five key tips for cleaning your outdoor kitchen and keeping it in great shape.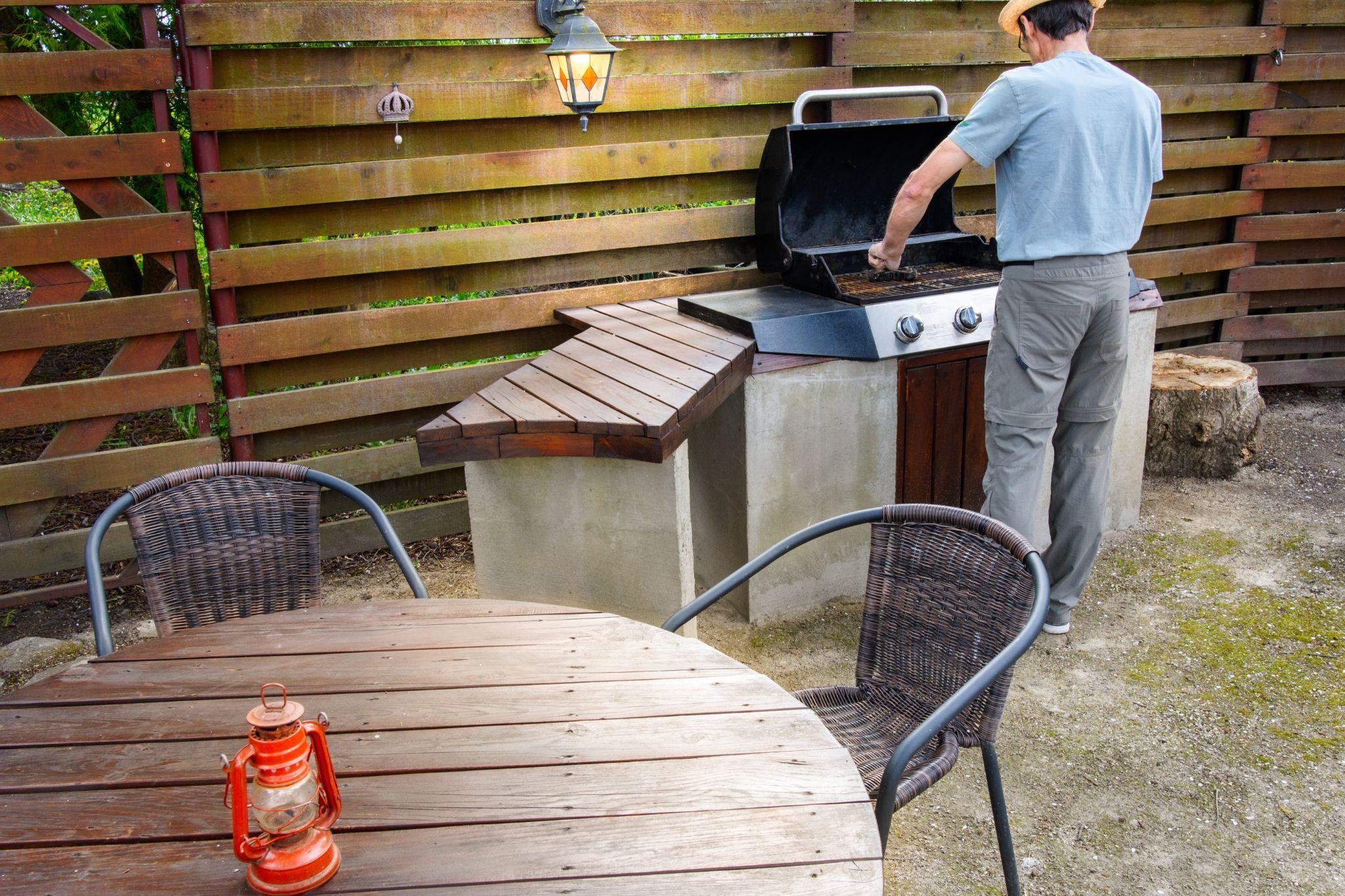 1. Get in the habit of cleaning your grill.
Giving your grill a regular cleaning will help ensure that it looks and works whenever you fire it up. You don't need to deep-clean it every time; just learn about the basic maintenance tasks that the grill's manufacturer recommends. These are some of the fundamentals that any grill owner will need to complete regularly:
Before you start cooking, always scrub the grill's grates with a wire brush to remove gunk and debris. Give them another scrub when you're shutting the grill down and they're still slightly warm.
If your grill burns any kind of solid fuel like charcoal or wood, clean the ash out every few times you cook on it, always waiting until the embers are completely extinguished and cooled.
The grease pan is crucial for catching dripping grease and preventing fires, so be sure to clean it regularly. Throw away the grease in an approved receptacle (not down the sink), and get a plastic putty knife to scrape out anything stuck to the pan.
Use a properly fitted grill cover to keep your grill clean when it's not in use, especially if you're storing the grill outside. Make sure it's fully cooled before you put the cover on!
Note, however, that grill cleaning processes vary a lot depending on what kind you have. For example, the ceramic lining of most kamado grills doesn't need any kind of cleaner at all — any debris will scorch right off when the grill heats up.
2.Know how to care for stainless steel.
Stainless steel appliances and surfaces are a staple of outdoor kitchens, thanks to their ability to resist staining and rust. While stainless is tougher than most other materials, it does still require some care if you want it to continue looking bright, clean and beautiful:
Don't use abrasive scrubbers or harsh cleaners on stainless steel. A soft cloth and warm soapy water are much better, perhaps with a coat of stainless steel polish to finish it off.
To avoid scarring your stainless (and dulling your knife), use a cutting board rather than chopping ingredients directly on the stainless steel surface.
Always clean with the grain of your stainless steel surface rather than across it. This will help you minimize streaking.
Don't let water dry on stainless steel, as it can create spots. Instead, dry it off with a microfiber cloth.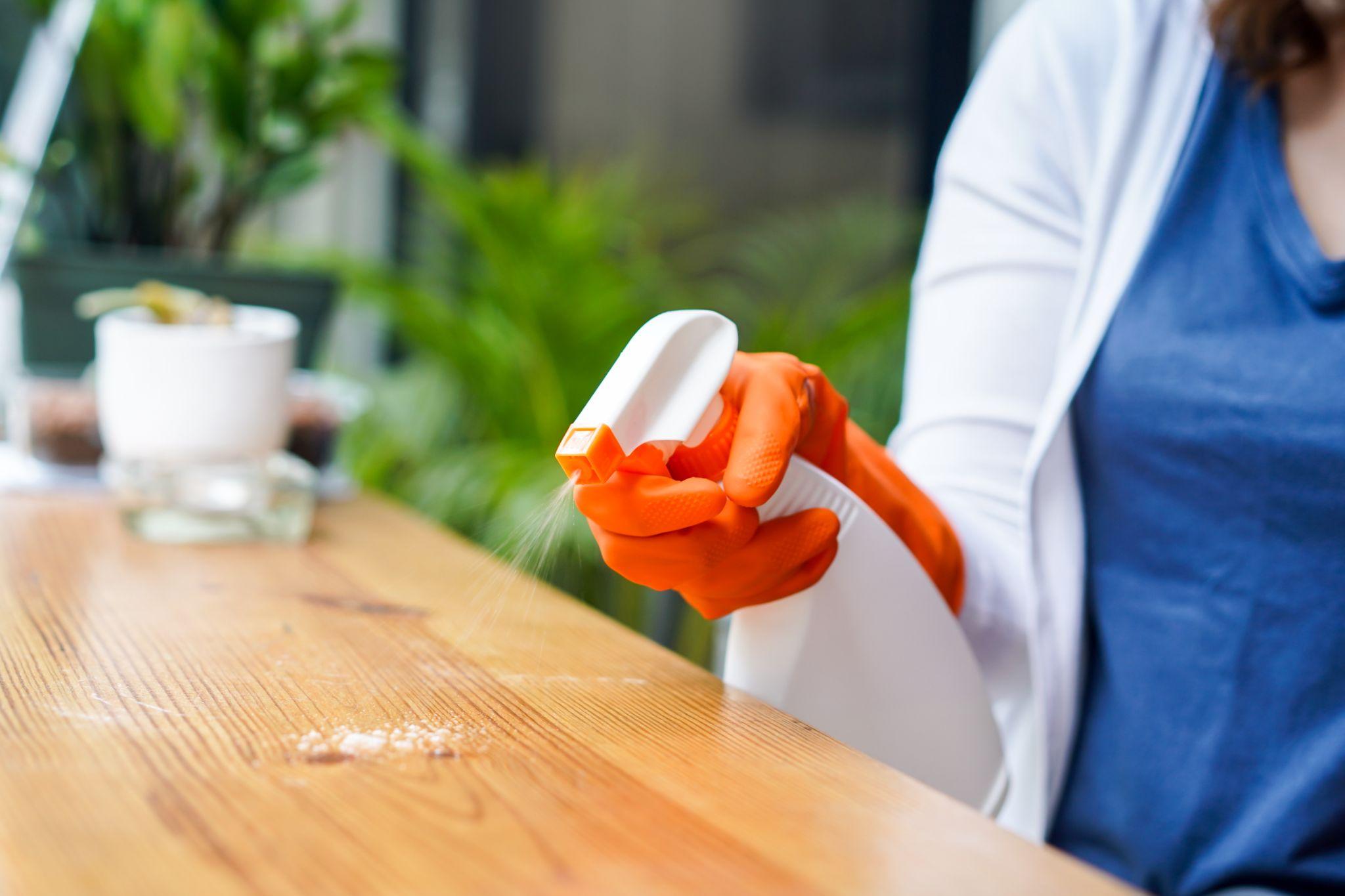 3. Protect your kitchen properly when you shut it down for the winter.
Many people choose to put their outdoor kitchens into hibernation when cold weather hits. However, if you're not keen on cleaning a mouse nest out of your grill's firebox come spring, it's important to run through a basic checklist of tasks to keep everything clean and in good shape before putting it away:
Place your grill under its cover to protect it from weather, dust and dirt.
Close up holes in your grill using aluminum foil or chicken wire to keep out critters.
Turn off water and gas lines, and make sure to drain water lines completely.
Give areas like cabinets, drawers and countertops a general once-over to remove dirt and catch any items you might have left there.
If you have a pellet grill, remove wood pellets from the hopper to protect them from taking on moisture.
In the spring, you can reverse this list to get things up and running again. That's also a great time to inspect the grill's mechanical condition and ensure that its parts are all in good shape.
4. Know your countertop material and how to clean it.
Countertops are a central part of what many people love about their outdoor kitchens. However, every countertop material is different, and it's crucial to use the right cleaning materials and techniques to protect yours. You should have care instructions from the company that installed your countertops or that manufactured your outdoor kitchen kit. Read these carefully and learn about which cleaning materials and techniques to use.
In most cases, the old standby of warm water and dish soap is your best bet. Cleaners like bleach or even vinegar can damage the sealants and staining on some countertop materials, but they're fine on others, so checking the specifics is key. That goes double for anything abrasive or for powerful chemicals like degreasers, as both can seriously harm your finish.
5. Keep your fireplace or fire pit clean.
While you're enjoying a night in front of your fire pit or fireplace, ash and other combustion products are building up as fuel burns. When you're cleaning your outdoor kitchen, it's important to remember to regularly remove the (completely cooled) ash and soot from your fire pit or fireplace. (Gas and gel fire pits need this much less often than wood-burning ones do.)
Fireplaces can be especially challenging, especially when it's time to clean the chimney. Conventional wisdom recommends cleaning a chimney if ⅛" or more of creosote has accumulated. Most people won't have to do this terribly often, but do make sure to also regularly clean out any leaves or other debris that have found their way into your outdoor chimney. Call a professional chimney sweep company if you don't feel comfortable doing it yourself.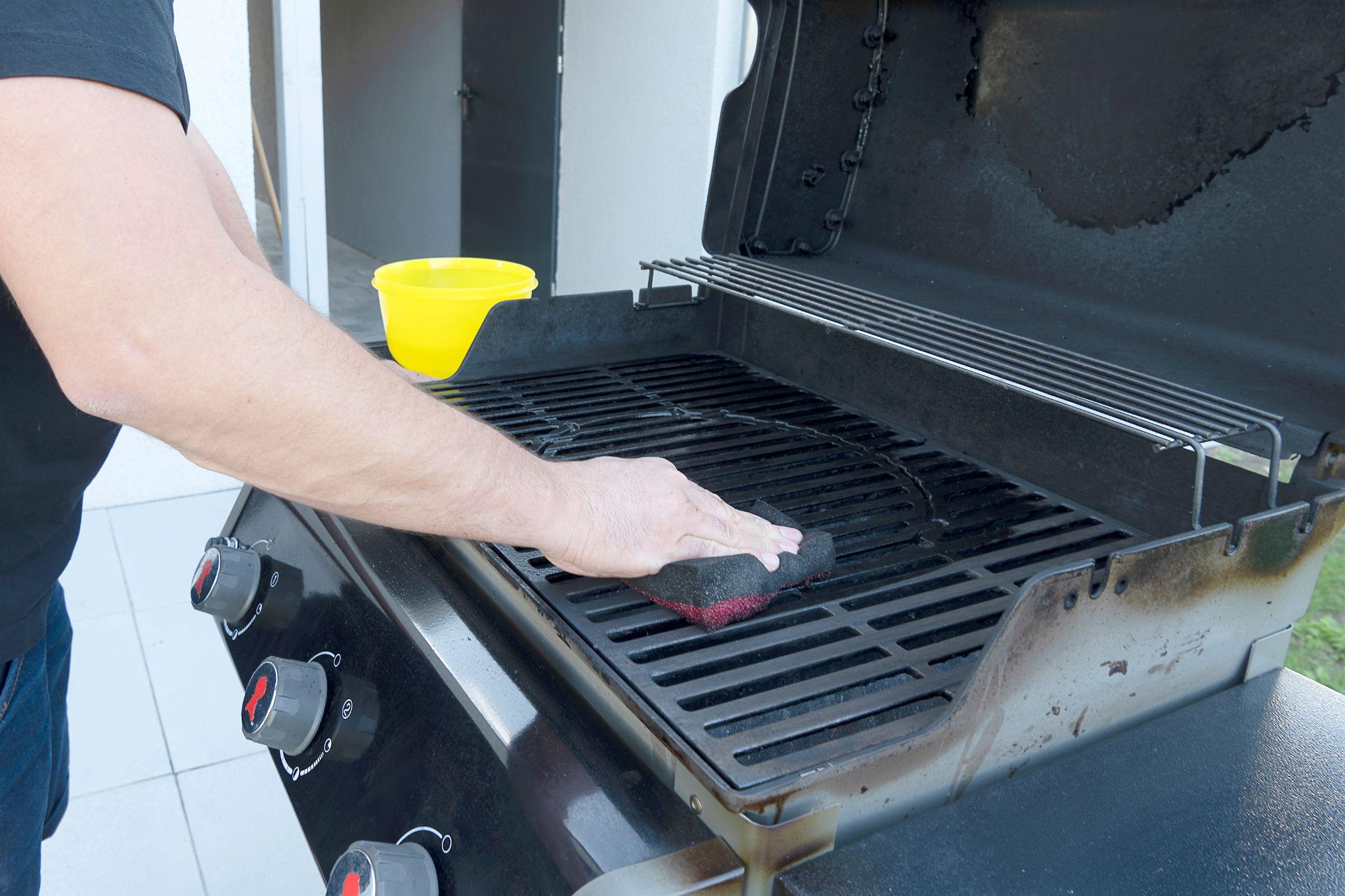 Don't let it get you down when you notice your outdoor kitchen getting a little grimy — it's bound to happen! Instead, treat it as a reminder to give your kitchen the regular TLC that will keep it looking great for years to come.