Getting a peaceful night's rest during the winter months can prove challenging for people in colder areas. With temperatures rapidly dropping during the overnight hours, staying nice and toasty all night long is often easier said than done. While there's no end-all solution for frigid nighttime weather, there are a number of simple measures you can take to whip your bedroom into shape. If you're tired of shivering your way through the frosty winter nights, you can enhance your wintertime sleep quality with the following pointers.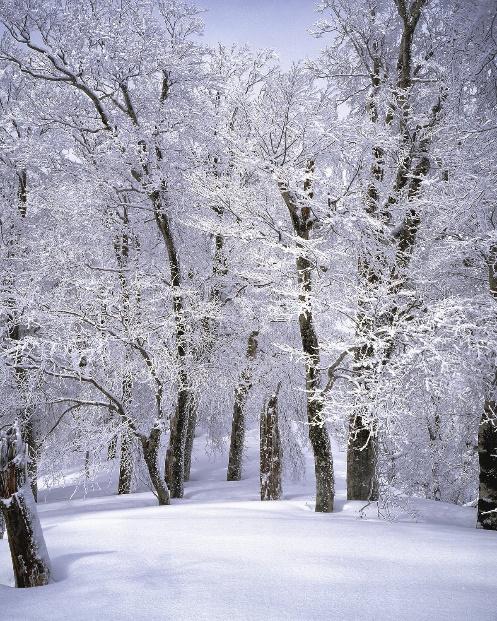 Invest in a Good Mattress
There are many factors that determine one's overall quality of sleep. Temperature, noise levels and outside light are just a fraction of the elements that affect how well – or how poorly – you sleep. However, when it comes to getting a peaceful night's rest, few things are more important than the right mattress.
While some people are able to sleep comfortably on virtually any surface, many of us have very specific needs in the comfort department. If you fall into the latter category, you'd be wise to consider luxury mattresses the next time you find yourself in need of a new bed. The desire to spend as little money as possible on a large purchase is understandable, but this approach is unlikely to serve you well when seeking out a new mattress. Given how important quality of sleep is overall functionality, you owe yourself a high-quality mattress that's uniquely suited to your needs. So, if wintertime comfort is what you're after, there's no substitute for a dependable mattress.
Install Energy-Efficient Windows
When it comes to maintaining a consistent temperature in your sleeping space, energy-efficient windows can be an invaluable tool. Many energy-efficient windows are multi-paned, which enables them to provide a much higher degree of warmth than standard single-paned windows. Although they tend to be a little pricier than regular windows, they can pay for themselves through reduced heating and cooling costs. Energy-efficient windows make it very difficult for warm air to escape your bedroom and for cool air to enter. Similarly, throughout the swelteringly hot summer months, these windows can prove effective at sealing in cool air while preventing warm air from finding its way inside.
Hang Insulated Curtains
Insulated curtains can also help you maintain a consistently warm bedroom throughout the wintertime. In addition to keeping cool air at bay, many insulated curtains prevent excessive sunlight and outside lighting from interfering with your slumber. So, if you're someone who sleeps best in complete darkness, you'd be wise to invest in insulated blackout curtains. These curtains are every bit as affordable as standard-grade curtains and come in a variety of colors and patterns.
Buy Cold Weather Bedding
Using the same bedding year-round generally isn't recommended. For example, using heavy, heat-sealing bedding during the summer months is liable to leave you hot and uncomfortable. Similarly, using summertime bedding during the winter months is guaranteed to result in many chilly nights. With this in mind, make a point of altering your bedding whenever the seasons change. When wintertime rolls around, break out sheets and comforters made from cotton sateen, fleece and flannel, as these materials are able to trap body heat and prove first-rate insulation. During the summer months, you should use bedding composed of linen and cotton, as these materials are highly breathable.
In addition to making the right bedding choices, you'll need to invest in seasonal sleepwear. When shopping around for the perfect wintertime sleepwear, keep an eye out for lightweight cotton and flannel pajamas. Once the hot weather returns, make the transition to breathable cotton, linen and rayon PJs. Additionally, silk pajamas can effectively keep you warm during the winter months and cool throughout the summertime.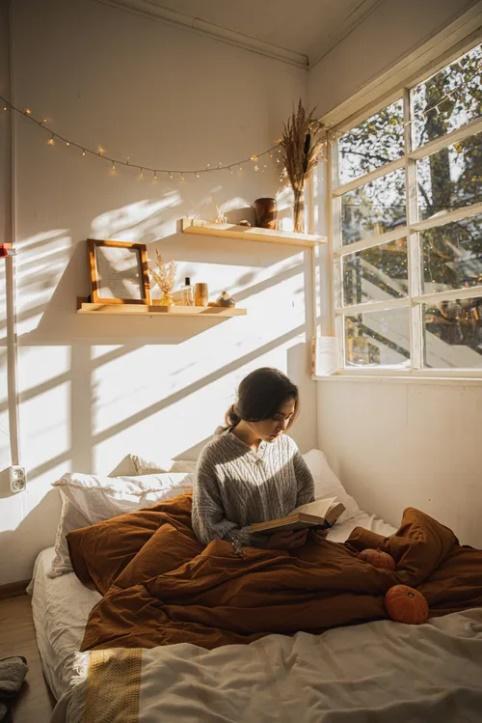 As anyone who hails from a colder part of the country can attest, sleeping comfortably throughout the winter months can be an uphill battle. With frigid temperatures taking hold overnight, one's quality of sleep is largely dependent on how effectively they're able to stay warm. Fortunately, as long as you take the proper precautions, maintaining a high quality of sleep during the coldest season of the year shouldn't prove terribly challenging. Anyone looking to get their bedroom in shape for the chilly months ahead would do well to take the previously discussed measures.