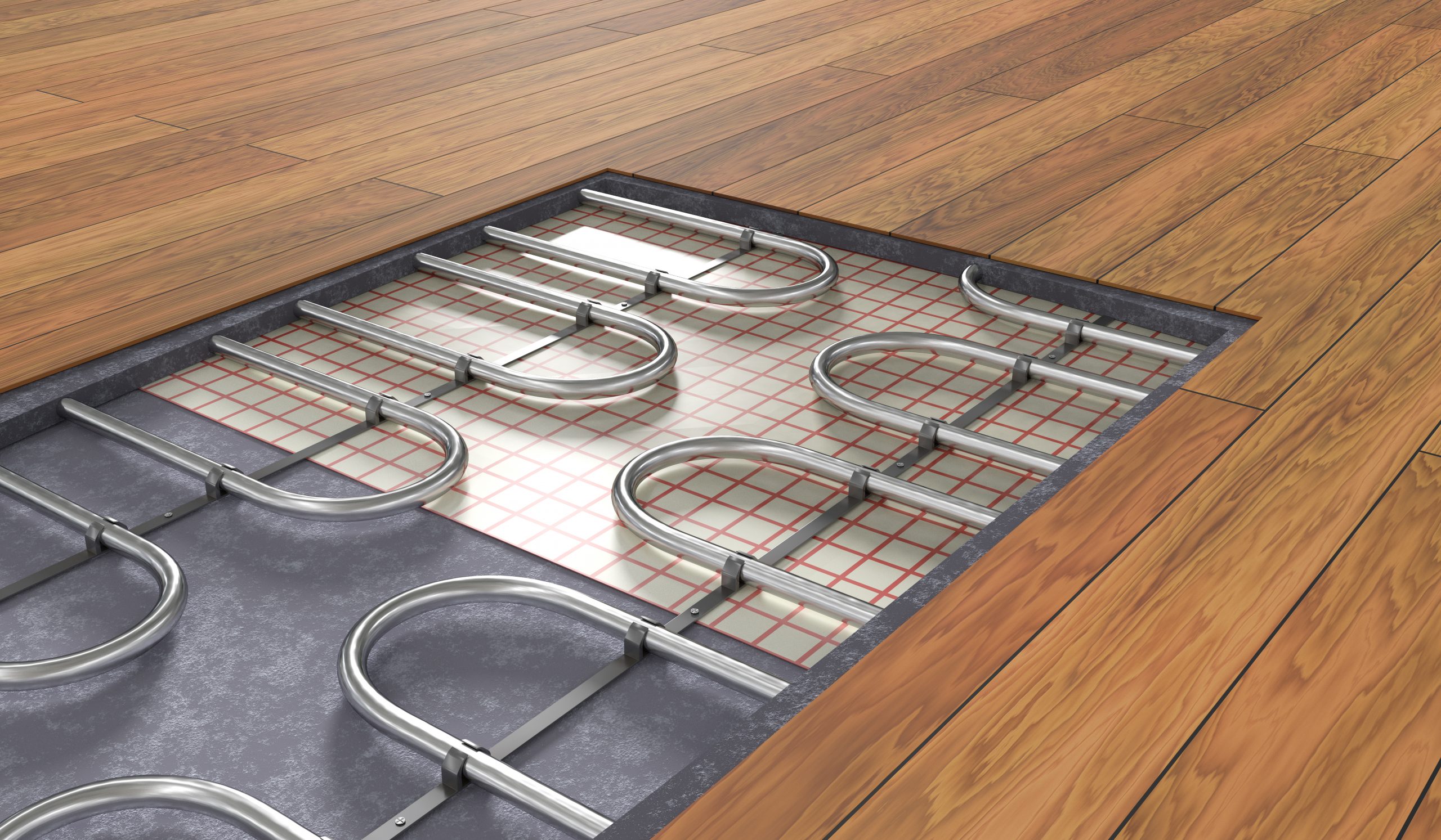 A trending solution to heating homes comes in the form of flooring. It's making a comeback from ancient Rome to the modern-day as an alternative to problematic heating sources, such as gas heaters, fireplaces, and furnaces. Radiant floor heating might be new to some homeowners. The following are the benefits and advantages that come with this type of heat source.
PROS
Radiant floor heating, such as the one offered by Heavenly Heat, can evenly heat an entire floor space, unlike forced air heating systems that use ventilation to spread heat. Vents can only heat a few areas as they're spread throughout various locations of the home. On the other hand, radiant floor heating covers a larger size and distributes heat evenly that a person's body can feel from underneath. The heat coming from the floor means that there's less likely to have cold drafts in your home.
Ventilation systems have a presence that you can't deny. First of all, there's the unsightly metal structure of a vent. Secondly, the loud roaring can be disturbing, not to mention health issues that can come from dust that gathers inside those vents. The problems, in brief, are that it can ruin the aesthetics of a home and it poses a threat to the health of the entire household.
Compare them to floor heating that uses panels that are placed underneath flooring that produces heat quietly. It's also a healthier alternative for those with allergies and suffering from respiratory problems. It has a ductless system that doesn't affect the quality of indoor air.
Standard heating systems need electricity, gas, and other types of fuel to work. It's the same with the radiant floor heating. But, another advantage over the others is that it can constantly heat a room from day to night. Radiant floors can store heat during the day and use it up by night when it's cold. Even when the power goes out, the heat will remain as long as it is with tile floors only. The room may retain heat, but if you're using wooden or carpet floors, they won't maintain the temperature.
At the same time, they're designed to provide comfortable temperature. It should not be too hot when used inside the home. The floor surface temperature and heat flux are assessed first for quality control. Today, design chart help improve their efficiency.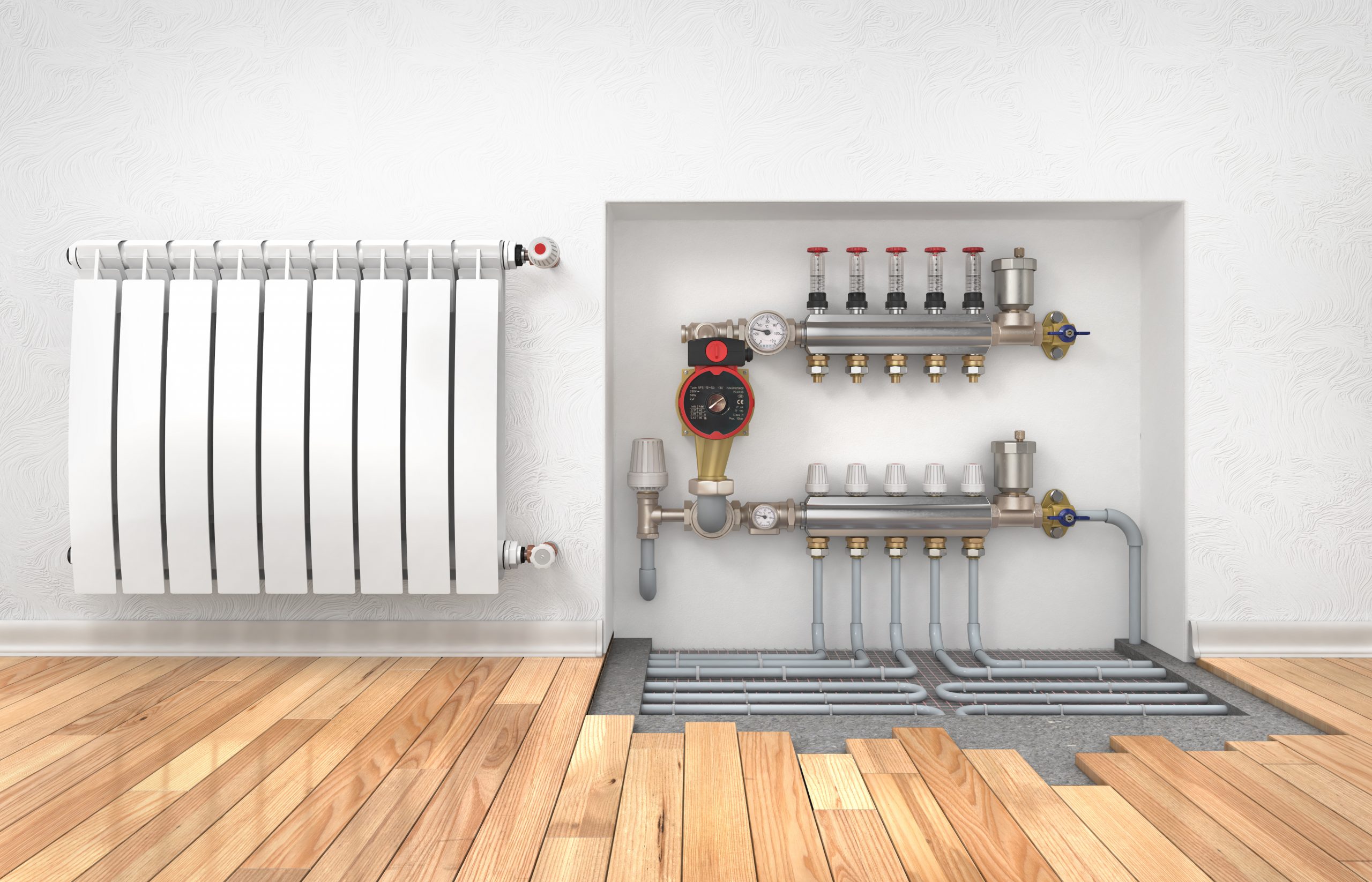 CONS
Water-based radiant floor heating systems that are installed during the construction phase of the home costs up to three times greater than an electric system. It will depend on the type of system you want for your home and labor cost by a licensed electrician. Connection of electrical system to the power supply may also cost up to USD$250 depending on the state where you live. In total, it could take up to USD$500 from hiring an electrician to how much professional work is required to get it working.
Inconvenience Of Installation
Whether it be hydronic or electric, any system underneath the flooring means that you'll need to lift your flooring to work on the system. It's what you need to keep doing every time you need to fix or maintain the system. Such projects are only worth the effort at the construction of the home or when remodeling. If you're trying to sell your home, it's when installation of floor heating can come in handy as it will help increase the value of the home.
Putting the flooring back is just as taxing because there's a unique compound that you must use to level the electrical underfloor that has to be dried first. The process may take up to two days, which can cause inconveniences, especially when you need to move around the house or have young children and pets around. Water-based systems may take longer, but this option is ideally put in place during construction anyway.
If you're still hoping to save money on maintaining the floor heating, think again. It would help if you had a boiler so that your radiant system will retain heat, which means the additional purchase and operating costs. Radiant floors are working more efficiently because there are no chances of air leaks due to the ductless design. You can save more if you choose to install conductive panels for your radiant system. It'll slightly give the boiler a break. There are wood panel brands that can effectively use heat to support your home by utilizing hated water by a boiler that's 30 degrees cooler than other systems.
In Conclusion
Radiant flooring heating is an option that homeowners should consider adding to their homes. But, they should weigh the pros and cons first to see if it's a good fit for the type of flooring they have at home and if it will save them money.