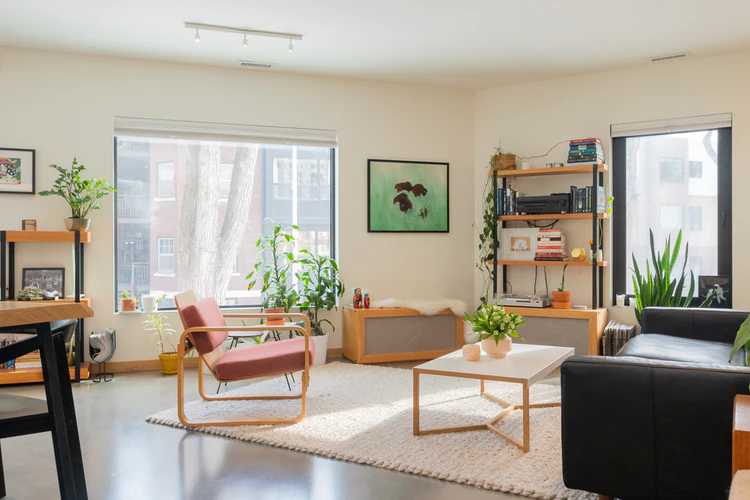 Are you ready for the new year? Are you set to face this year with hope and aspiration? Yes, you are! A new year is also a new beginning for most of us. Whether you're starting to build your business or learning something new, or even as simple as upgrading your own home, are all manifestations of hope and aspiration for the new year.
Speaking of upgrading your house, if you're planning to redo your home, then this article is for you! Here, you'll have an idea of how to modernize your homestead and make it the best achievement you have this 2021. Read below to find out more.
Bedroom Makeover
Your bedroom is like your sanctuary and safe space. That's why remodeling is as crucial as choosing what course you'll take in college. There are many ways to improve your bedroom, and the best ones are listed below.
Mattress
The center and focal point of your bedroom is none other than our mattress. It is the most prominent part of your room; that's why you need to invest in it. In today's modern time, choosing and buying your desired mattress is only one-click away. And there is a mattress in a box that is readily available online and can be delivered right to your doorstep.
Wallpaper
Another prominent part of your bedroom is your wallpaper. One piece of advice is to use a single color or design so that consistency is noticeable in your room.
Desk
Desks are becoming a trend nowadays because of their many usages. It can give you the comfort you need when doing various tasks. One advice is to complement your desk size to your bedroom area to utilize space even better.
Kitchen Upgrade
Your kitchen is where the magic happens because it's where delicious foods and yummy treats are made! Upgrading your kitchen should be one of your main goals this year, and below are some of the things you need to consider.
Kitchen Cabinets
Kitchen cabinets are subtle parts of the kitchen that, when left unattended, could ruin the whole area. Choose sophisticated cabinets that have a modern feel to them. Also, a minimalist design is a new trend this year.
Pantry Cupboards
To make your kitchen more elegant and stunning is to add pantry cupboards. It has been a kitchen staple for many years, and this 2021, it is a necessity rather than an accessory. Pantry cupboards help you organize your groceries for better storage.
Kitchen Tops
Countertops make your kitchen more stylish and more distinguished. It brings out the modern aesthetic of your kitchen. Choose countertops that are average in size to manage your kitchen area better.
Bathroom Beautification
A relaxing ambiance in your bathroom will surely make every bath refreshing. Here are the best upgrades for your bathroom redo.
Lighting
Your bathroom is one of the essential areas in your house because here you do self-care. You can improve it by upgrading your lighting. Try to change your bulbs to LED lights for a brighter, more calm feel.
Artworks
Hanging artworks are also a fun way to upgrade your bathroom. You can choose from various paintings, or you can create your artwork! This will undeniably give you a sense of tranquility while taking a bath.
Shower Curtain
Changing or upgrading your shower curtain is like changing the overall vibe of your bathroom. That's how essential curtains are. Choose simple yet elegant designs to make them match your lighting and artworks.
Living Room Redo
Your living room is perhaps the social hub of your house and for this reason, upgrading it is a must. Below are some exciting upgrades you can make to your living area.
Area Rug
Rugs are an excellent addition to your living room because it adds texture and style. Choose rugs that have the perfect size to complement both space and textile. Remember, size matters when choosing rugs.
Accessories
Living room accessories can either make or break your area. Consider the space before choosing and buying accessories. Remember that less is more when selecting living room accessories to fit the place.
Dining Room Revamp
The dining area is where get-togethers happen. It is a place where intimate connections are made, and to make it more compelling, here's what you need to consider.
Centerpieces
Dining centerpieces will surely make a stunning statement. Candles, potted plants, table cloth, flowery, and more can make your dining area more elegant and luxurious. Mix and match various centerpieces for better results.
Gallery Wall
The best way to improve your dining room is by incorporating a gallery wall. You can post your achievements, pictures, or even paintings. In this way, you can add a personal touch to your dining room for better comfort and distinction.
Takeaway
Home upgrades this 2021 is an exciting thing to do. It is an activity that's full of excitement and fulfillment. From choosing the best rugs, textile, accessories to selecting designs and artworks, upgrading your home is an achievement like no other. Use the tips and recommendations above to help you boost your beloved home's aesthetic.