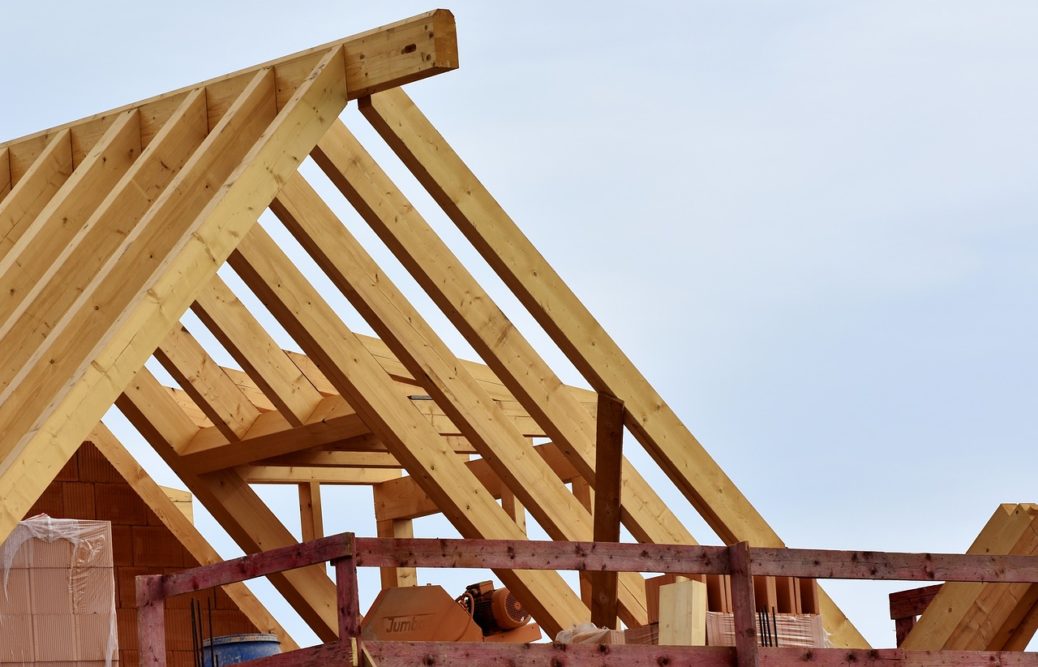 Roofs are an essential part of every structure, giving people a sense of security while safeguarding them from harsh environmental conditions. Unfortunately, they also need constant repairs to protect a home.
Even more critical than repairs is the roofing process. The steps roofers take in installing roofs determine how long a roof holds. On average, a roof lasts for 30 years, but that longevity can be shortened if the proper process isn't undergone.
Whether a roof is being installed for the first time or needs repairs, it's important to adhere to the roofing installation process. Certain roofing software platforms have cropped up in recent years to streamline the process. Regardless, this guide outlines the roofing process step by step.
Essential tools used during the roofing process
The following tools are required while performing the roofing installation process:
Staple gun
Chalk line
Roofing nailer
Straightedge
Working gloves
Hammer
Circular saw
Extension ladder
Nail gun
Common roofing materials
Below are some of the materials you can consider while roofing.
Asphalt shingles: Thanks to their pocket-friendly attributes, asphalt shingles are the most popular roofing material used today. These shingles often come in different types.
Slate: As you can imagine, slate roofing is made up of slate tiles. Each tile is installed individually, making the roofing process slow and costly. But it's long-lasting and appealing to the eye.
Metal: Lately, the use of metal during roofing has increased due to its fireproof nature and durability.
Composite shingles: Composite shingles are roofing materials consisting of recycled materials.
Wood shakes: Wood shakes are beautiful and durable, but aren't suitable in fire-prone areas.
A step by step guide for the roofing process
Here are the steps you need to follow to ensure the roofing process yields high quality results.
Step 1: Obtain the required permits
Permits differ based on the geographical area the building is located in. This stage is mandatory, since it allows you to conduct your work legally. However, it can take time to be issued the proper permits, so this is something to keep in mind when providing a client with a timeline.
Step 2: Ensure you have all the materials and tools needed
Delays are an ever-present nuisance in the roofing industry. Lacking a sufficient amount of materials and missing the proper tools can cause significant delays, so it's important to have them all lined up before starting on a project.
Step 3: Remove old roofing if there is any
This step is only applicable if there's an existing roof. Get rid of a building's existing roof carefully to avoid damaging the building, using the proper equipment.
Step 4: Install a drip edge
Get the surface of the roof ready by installing a drip edge. A drip edge is a non-corrosive piece of metal that ensures that water doesn't pass through, safeguarding the decking. You'll need to place it around the roof's edges.
Step 5: Install the underlayment
The underlayment is a type of waterproof material placed between your roofing materials and wood decking. It's necessary to place, since, like the drip edge, it prevents damage to your roof's surface by preventing water from reaching the wood decking.
Step 6: Place felt paper
Once you've installed the underlayment, lay down the roofing's felt paper. The felt paper is another water-resistant barrier that prevents leaking.
Step 7: Place valley flashing
Roof valleys are essential, used to direct water away from your building. Valley flashing helps to also avoid leaking.
Step 8: Install the roofing material of your choice
This stage tends to take more time if the roofing material you're using is delicate. However, it's a core part of the roofing process.
Step 9: Clean up
After installation, leftover materials should be removed. Contractors should complete a comprehensive inspection to ensure that all materials are placed as required. Should any flaws be detected, they should be fixed accordingly. The roofing process is completed only if the installed roof meets the required quality standards.
How to streamline the roofing process
Many advancements in technology facilitate parts of the roofing process, cutting out the hassle of having to be on site, at least initially. Roofers have opted for software solutions to up their game and get ahead in the industry.
The best solutions enable contractors to acquire accurate roof measurement reports so they can determine important factors, such as what roofing materials need to be purchased, the time required to complete the project, and the overall cost a customer should pay.
The roofing process can become tedious, especially under unfavorable weather conditions, which is why there's been an increase in interest when it comes to roofing software. It also cuts down the sales process time significantly.
The roofing process can be tricky for beginners
Although getting into roofing is a process in itself, following the steps in this guide should help you attain high-quality results and a sturdy roof for your clients.