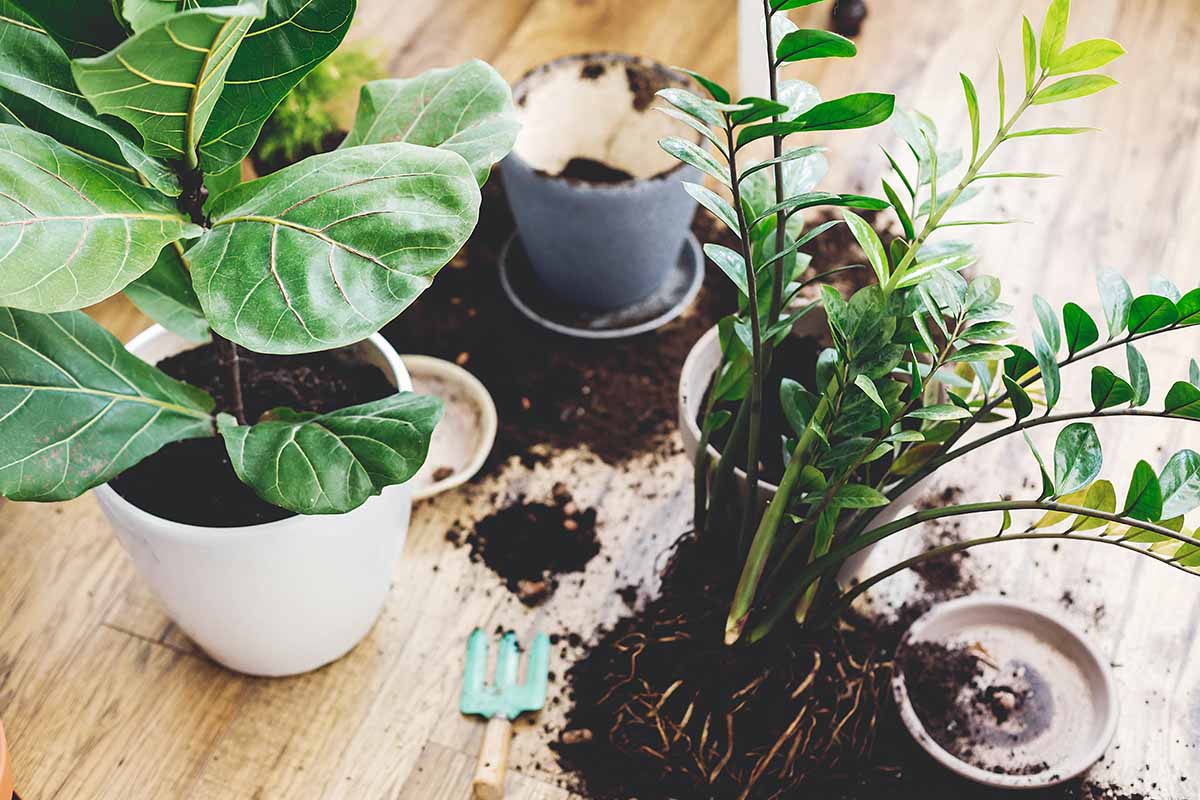 When it comes to keeping plants in the home, there are many things to consider. One of the most important works and decisions you will make is what is an appropriate pot for indoor plants?. Pots come in all shapes and sizes, and materials range from plastic to terra cotta. So how do you select the right pot for your houseplant? Let's have a look at some factors that should be considered.
Size of the pot
When choosing a pot for your houseplant, it is important to take into account the size of both the plant and the pot. A pot that is too small will limit the plant's root growth and restrict its ability to take up water and nutrients. On the other hand, a pot that is too large can be difficult to move and may be problematic for watering. In general, it is best to choose a pot that is only slightly larger than the plant, as this will provide enough room for growth without being unwieldy. With a little careful planning, you can ensure that your houseplant has the perfect home.
Shape and color of the pot
While the type of pot you choose for your houseplants is important, the shape and color of the pot are also important factors to consider. The shape of the pot should be appropriate for the plant, as some plants prefer tall, narrow pots while others do better in short, wide pots. The color of the pot can also affect the plant's growth. For example, light-colored pots tend to reflect more light than dark-colored pots, which can be beneficial for plants that require high levels of light. Conversely, dark-colored pots can help to keep soil warmer, which is ideal for plants that prefer warmer temperatures. Ultimately, by taking the time to select the right shape and color of the pot, you can ensure that your houseplants will thrive.
Material of the pot
While it is important to consider the size, shape, and style of a pot when choosing one for your houseplants, the material is also an important factor to take into account. The most common materials used for pots are plastic, terracotta, ceramic, and metal. Each material has its own benefits and drawbacks that you should take into consideration before making a purchase. Plastic pots are lightweight and inexpensive, but they can easily crack or break. Terracotta pots are heavy and durable, but they can be susceptible to water damage. Ceramic pots are beautiful and long-lasting, but they can be quite expensive. Metal pots are usually quite durable, but they can get very hot in direct sunlight. Ultimately, the best material for a pot will depend on your personal preferences and the needs of your plant.
Drainage hole in the pot
One important factor to consider when selecting a pot for your houseplants is whether or not it has a drainage hole. This may seem like a minor detail, but it can actually make a big difference in the health of your plants. A drainage hole allows excess water to drain out of the pot, preventing the roots from sitting in water and becoming waterlogged. This can lead to root rot, which can be deadly for your plants. In addition, a drainage hole helps to ensure that your plants receive the right amount of moisture. If there is no drainage hole, you run the risk of overwatering your plants, which can also lead to problems. So when you're potting up your houseplants, make sure to check for a drainage hole—it could mean the difference between a healthy plant and a sick one.
Price and availability of the pots
When it comes to choosing pots for houseplants, along with a few other things to keep in mind. Also, consider the price. Pots can range in price from a few dollars to hundreds of dollars, so it's important to set a budget before shopping. And also think about the pot size. It should be large enough to accommodate the root system of the plant, but not so large that the plant becomes top-heavy and unstable. Finally, check the availability of drainage holes. Some plants prefer to be kept on the dry side, while others need to be constantly moistened. Be sure to select a pot that will allow you to care for your plant properly. With a little bit of planning, you can find the perfect pot for your houseplant.
Conclusion
So, what pots should you use for your houseplants? It depends on the plant. For example, a pot with drainage holes is necessary for a succulent, while a terra-cotta pot is great for most plants because it helps them retain moisture. By considering the needs of your plants and selecting the right pots, you can help keep them healthy and looking beautiful. Other than these. If you are plant lovers and have plants in your house for decoration and greenery purposes. So, maybe if you want to learn more about the difference types, sizes, range, and appropiate port of your flowers and plants of in your home or backyard you can check out some amazing tips from nurserylady for that.