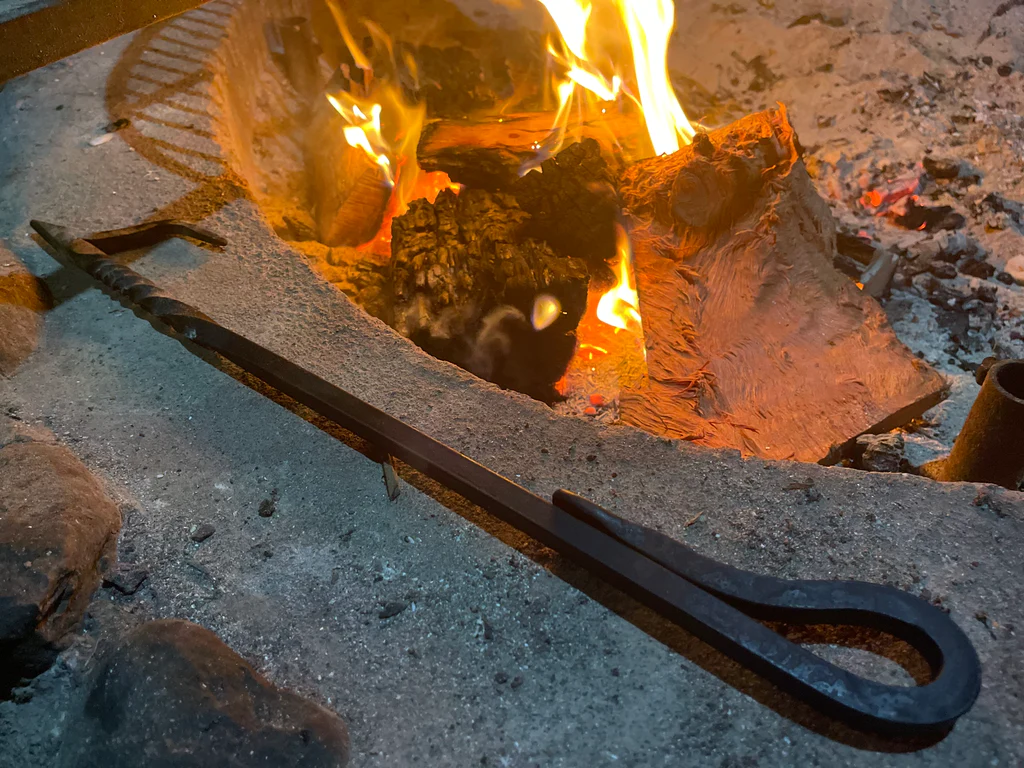 A fire poker, also known as a fire iron or stoker, is one of the essential camping fire pit tools you need whether you're lighting a campfire or outdoor fire. It is a short rigid rod made using fireproof materials. This tool adjusts wood or coal-burning in a fire pit. You can use it to stir up the fire so it can burn better. A fire poker must be on the set when buying your fireplace tools.
A fire poker helps you to stay safe when maintaining a fire. The best fire pit poker is made using steel materials. Others have a steel shank and a cast iron at the tip. It looks like a straight rod designed with a curved end, helping you push and pull your logs quickly and safely in the fire. Poker with a curved end comes in handy when rearranging your logs and keeping a safe distance from the flames.
Although a straight fire poker can help you move some logs around, the one with a curved end is the most recommended design. This is because it pulls the logs or coal more efficiently as needed to make better fire frames. Additionally, fire pit poker comes in different designs. Some have one hook at the end, yet others have two or more hooks.
What to Consider When Choosing the Best Camping fire pit poker 
There are different poker types available. When buying, you must choose the right one suitable for your camping needs. The following are essential aspects to consider when choosing fire pit poker. Keep reading so that you can make the proper selection.
Length: If you're using wood fire stoves or lighting smaller flames, then a shorter length of wood does just fine. However, a standard-sized fire poker is recommended if you are using it indoors. When choosing your campfire poker, ensure it's long enough, especially when using large fire pits and lighting bigger flames.
Function: Find a poker that has a hook or has a claw-style at the end of the poker. It is crucial for easy use when turning wood and logs. When buying a campfire pit poker, you will be using it outdoors. Therefore, choose a rust-proof poker. Some people also have a gas fireplace; therefore, get one specially designed for this purpose. Before you buy the poker, ensure you choose the correct size.
Material: Fire pit pokers are made of different materials. However, the first thing to consider is a poker made of fire-resistant materials, stainless steel, or cast iron. In addition, you can consider powder-coated steel because it is extra durable. Stainless steel is also easy to carry when camping because it is lightweight than wrought or cast iron options.
When you turn and poke the wood, this enables better air circulation so that the wood can burn better and produce better frames. Therefore, a long-handled fire pit poker comes in handy. You turn the wood and logs and keep a safe distance between you and the frames. This product is durable, and you can use it for many years during your camping adventures.