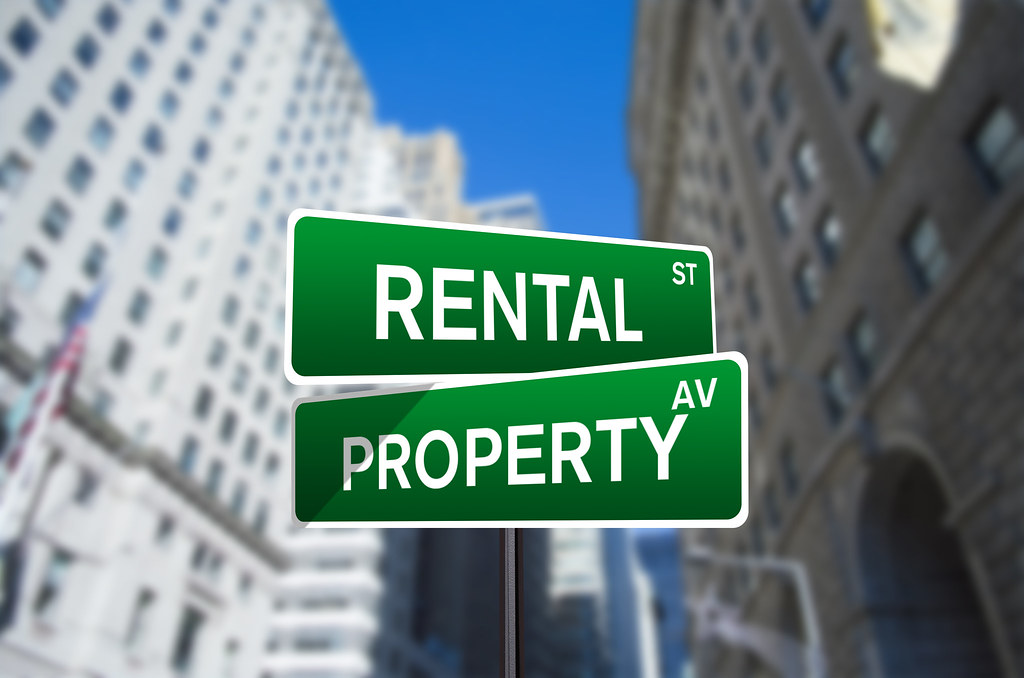 Many landlords get their start in the industry by turning their homes into rental properties. Maybe you've purchased a new home, and you're having trouble selling your existing home. Perhaps you inherited a property from a family member. Whatever your reason for considering jumping into the real estate rental industry, there are a few essential details to consider before you proceed!
Pros and Cons of Renting Your Home
While being a landlord might sound like an easy way to add a passive income stream, don't forget to consider the work and money needed to start!
Pros of Renting Your Home
Additional Income Stream
Tax Advantages
Long-Term Profit
Self Employment
Additional Income Stream
In today's economy, everyone is looking to diversify income (nofollow reference link) and add additional income streams. Renting your home is one way to increase your income. It would be best if you aimed to set your rental rate to pay the mortgage and maintenance costs and, hopefully, make a profit
Tax Advantages
Tax advantages are one reason to consider rental property as a long-term investment. Standard tax deductions include repairs and maintenance as well as depreciation, insurance, and mortgage interest.
Long-Term Profit
Real estate is a long-term investment to promote financial security. An investment property is an asset that will likely appreciate over time and can be used toward retirement or financial emergencies.
Self-Employment
Owning rental property has the potential for you to become your boss. Self-employment allows for flexibility in your daily schedule as well as the opportunity to pursue other interests.
Cons of Renting Your Home
Added Responsibility
Start-Up Costs
Liability Risks
Tenant Issues
Maintenance & Repairs
Added Responsibility
Although you might enjoy some flexibility as your own boss, there is nothing passive when it comes to being a landlord! Renting your home comes with many responsibilities and a huge time commitment. Marketing and property showings plus the inevitable late-night maintenance emergency are just the beginning. If you have multiple rental properties, it can quickly become a full-time job.
Start-Up Costs
Before deciding to rent your property, you'll want to consider the initial start-up costs needed to get your home on the market. In addition to minor repairs and maintenance required to ensure your home is market-ready, there are also compliance costs such as inspections and licenses. Additionally, there will be costs associated with marketing and tenant placement.
Liability Risks
Being a landlord requires staying up to date on federal, state, and local laws. The law is constantly evolving, and it's the landlord's responsibility to stay informed about things like building and health codes and contract law, Fair Housing, and tenant rights. Failure to remain informed could mean fines and possibly land you right in the middle of a lawsuit!
Tenant Issues
In an ideal world, every tenant would pay their rent on time and treat your home as is it were their own! Unfortunately, some tenants can cause significant headaches for landlords. Even with careful tenant screening, you run the risk of late or non-payment, property damage, and rule violations. Knowing how to deal with difficult tenants is an important skill to protect your investment.
Maintenance and repairs
All homes require regular upkeep and repairs. Consider that in addition to the initial repairs need to get the home rent ready, you will also need to budget for routine maintenance and tenant wear and tear. Things like appliances, flooring, and painting are just a few of the items that will require regular repair or replacement. The landlord also needs to prepare for the possibility of maintenance emergencies such as burst pipes, leaky roofs, or HVAC issues.
Important Considerations when Turning Your Home Into a Rental Property
HOA Restrictions
If your home has an HOA, be sure to check the bylaws for any restrictions regarding rentals. Many HOA's have specific rules and require HOA-specific addenda included in the lease agreement. Some HOA's may have a strict no leasing policy. Whatever the case, your tenants will need to understand and abide by all HOA rules and regulations.
Mortgage
Check with your lender to make sure no restrictions are preventing you from renting out your home. Depending on your mortgage type, you may need to live in the house for a prerequisite amount of time before turning it into a rental property. Due diligence is vital to ensure you aren't violating the terms of your mortgage.
Insurance
Don't assume that your standard homeowner's insurance will cover your investment! Talk to your insurance agent about changing your policy from a homeowners policy to a landlord insurance policy (no follow reference link). These policies provide further protection for your investment property to include liability coverage and protection from financial loss.
Current Market Conditions
Before you endeavor into the rental market, check the current conditions for your specific market. Get a market analysis and review the rental rates for comparable units in your neighborhood. Will you be able to get enough rent to cover your mortgage and expenses? Will there be a little extra to make a profit? Market conditions will change seasonally, and you'll need to be flexible with pricing to avoid extended vacancy. Keep in mind, this is an investment! Sometimes it makes sense to pay out a little each month for the long-term profit.
Landlord Preparedness
If you're considering becoming a landlord, take an honest self-evaluation to make sure you are prepared!
Time commitment

: Being a landlord is a considerable time commitment. The more properties you own, the more time you'll need to spend working to manage your investments

Financial Implications

: In addition to the start-up fees involved in getting the property ready for renting, it may take time to start bringing in a profit. You'll want to have a financial cushion to ensure you are prepared for maintenance emergencies or periods of vacancy.

Marketing, Tenant Screening, Lease Contract

: Now that the property is rent-ready, it's time to get it on the market. Do you have a marketing plan? A thorough

tenant screening process

is a vital step in protecting your investment. It's also essential to make sure you have a well-written lease contract with all necessary addenda. You may want to consider having a lawyer involved in this process.

Rent Collection & Property Maintenance

: You have a tenant in place, now what? Your lease agreement should outline the policy and procedure for rent payments, including how rent is paid and any late policies. Additionally, put a system in place for tenants to report maintenance needs, including maintenance emergencies.
Should I Hire a Property Manager to Manage My Rental Property?
Now that we've outlined everything involved in owning rental property, you might be thinking it's just too much work. However, you may be able to reap the benefits of your investment without all of the day-to-day work. A local property management company will offer full-service property management to include everything from property compliance to marketing and tenant screening to rent collection and maintenance coordination.
Conclusion
Investing in rental property has many pros and cons, but ultimately real estate is a wise long-term investment. Carefully consider everything necessary to become a successful landlord and be prepared for the financial and time commitments involved. If you're interested in becoming a landlord but unsure where to start, consider hiring a professional property management company to guide you in the process and handle the day-to-day responsibilities.
Author Bio
Nichole Shahverdi is the Director of Marketing for Bay Property Management Group. Before taking over the marketing division, Nichole led the company's leasing division as the Director of Leasing, working directly with landlords in marketing and leasing their rental properties.