Samsung has done its absolute best to ensure that the next in line tv frame would not just be another piece of equipment to crowd your living room. It has all the nifty features that you would want in any electronic such as proper cable management. And, to top it all off, it boasts an elegant frame that makes the television a pretty fixture that will blend right into any interior design.
Unless you have been living in a cave for years, you would know that Samsung is considered as one of the best brands when it comes to electronics. Regardless if you're looking for smart appliances or handheld devices, Samsung will surely offer something that suits your needs.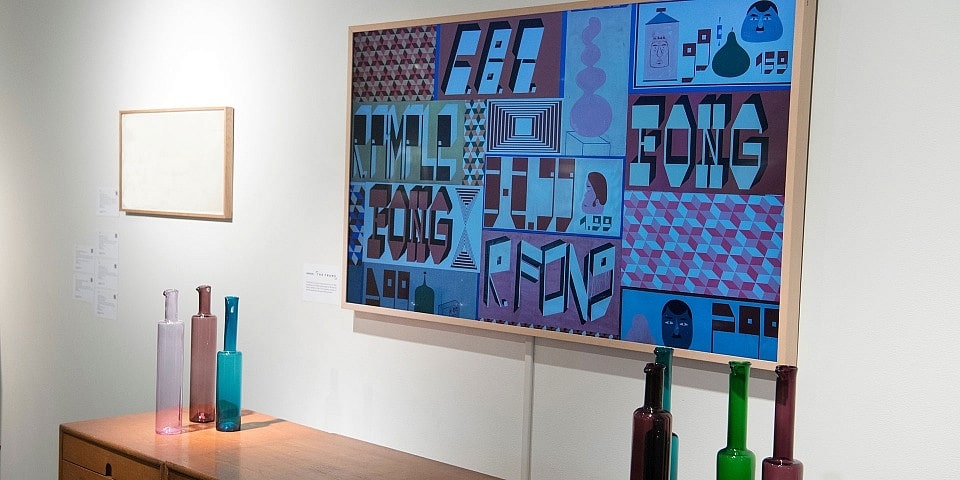 Samsung the Frame TV aims to break the boundaries of furniture and appliances. Similar to a picture frame, it is designed to be wall-mounted using the best right angle drill. Aside from improving your home's interior design and ambiance, everyone who comes to your house to purview will surely be in awe as they will see your Samsung the Frame TV.
Samsung has brought together an impressive arsenal of artwork to the new tv frame. Same as the older versions, they will act as screensavers and blend into the environment when the television set is not in use. What is astounding is the collection of art that Samsung was able to get their hands on to. This presents the homeowner with a wide range of options to ensure that there is plenty of available art that would go well with the decor that is already in place. Regardless of your home's theme or the mood you want the space to have, there will always be a Samsung the Frame TV that fits the bill. You can even pick a contrasting design to make this feature stand out in your home!
Samsung the Frame TV will normally turn black as was intended when the TV functionality is not set. After a while, the frames of art will begin to show and can be adjusted to show multiple pictures in a slideshow or pick a favorite and let the frame stay there. How this TV frame transitions will surely make your space more unique and interesting. TVs are a must in every household, but not everyone can have the luxury of enjoying a TV frame that changes its appearance when not in use.
There have been complaints about earlier models that aim to sell the newer ones as the same TV frame but only with more pictures to choose from. This concern has been addressed by Samsung and has promised to do more visible enhancements to the actual product itself. The same idea is still there but is brought to life with some of the best craftsmanship and imagination that modern technology has to offer.
Samsung the Frame TV – Price Range
The TV frame, as with the previous ones will come in different sizes. This allows for flexibility for the consumer based on the fit on his wall design as well as budget concerns. As it normally is, the wider screens will cost more than the smaller ones.
The sizes that you can choose from still contain the 43-inch, 55-inch, and the 65-inch frame. And now, they have added the 49-inch to the options. Currently, no price point has been announced yet but it should not be too far off from the old prices. For instance, the 43-inch model, or the smallest one available would cost you $1300 while the widest one and, the most expensive one as well, would cost around $4000.
And because the artworks that are included in the package are not owned by Samsung, you will have to pay a premium to gain access to a wider number of choices. This could set you back about $5 per month but there are also options available that would allow you to pay less, assuming that you buy for a longer duration of the service.
Carefully weigh your options before paying for any artwork to be included in your package. If there is no urgency to buy a Samsung the Frame TV, get as much information about the packages and read reviews from previous customers. Let the experience of other people become your basis for choosing a package. Having this information will help you narrow down your options and avoid any scams. Plus, the reviews of previous customers can also save you a lot of money.
Samsung the Frame TV – Design
The main appeal of "Samsung the TV Frame" does not rest solely on the design of the actual frame that the TV sets into. Samsung made certain that the quality of the television's picture would match those of their other TV models built specifically for that feature. This consistency will make it very easy for you to match the frame with any of the Samsung TV you have right now.
In terms of dimensions, the TV frame is almost as thin as an actual picture frame. It can be mounted as easily as well. It is made sure that the entire process of getting the TV frame from the box and into the wall will not cause so much as a fuss and remain as hassle-free as ever. As long as you have the right tools and skills for the job, you can basically install the TV frame on your own.
As far as options go, the TV frame boasts a few choices of bezel colors to make sure that it matches the overall design of your living room. You will have the basic colors of white and black for a simpler yet elegant look. You can also choose among the two shades of brownwood, which is dark and light. Brownwood is a brave choice that can suit a lot of designs that is centered on wooden features. This can work well if your living room uses wooden materials. Bottom line is that Samsung made an effort to make sure that once the frame is hung, it will look the same as an actual picture frame.
The wall-mount on the frame is also impressive. It has a gap-free feature that ensures that the frame is good to look at in every angle. One of the concerns of the TV frame is its tendency to hang because of its weight and making it an eyesore when it starts hanging out.
Finally, as already mentioned, there are many cabling options available to ensure that there will be no visible cord hanging out from the frame. The magic lies within the clear cables that run out of the frame and into a connection box where the complex wires like ones for USB, power, and audio are located.
Samsung the Frame TV – Quality
As with any Samsung product, the picture quality is one of the main points of emphasis when it comes to design. In reality, the Art Mode is not exactly the reason that you would by a Frame TV. And as the 2019 models have come out, we are expecting to see pictures that are looking better than ever. Now showcasing a brand new 4K QLED panel, the pictures are richer with color and contain a lot more contrast levels.
As a matter of fact, when the demo presentations were done during the Alfandega Porto Congress Centre in Portugal as an annual Samsung event forum, we simply had to go back and take a second look at the exhibit featuring the frame TV. Samsung had intelligently put up the Frame TVs on a wall side by side with the actual paintings. It was only after the frames of the television that have moved where you would realize that you are actually looking at a framed TV instead of an actual picture frame.
Hey, Just one more thing, We're actively looking for expert to contribute to home decor guest posting sites, If you're Interested, Please contact us!
Contribute
Hey, Just one more thing, We're actively looking for expert to contribute (Similar to Great Fire Pit Ideas) to Home decor Write for us, If you're Interested, Please contact us!