For any spray gun, the main component is a compressor – a device that provides air or another mixture of pressurized work gas, which is necessary for spraying high-quality paints and varnishes. Modern compressors have much higher efficiency, are more powerful, more efficient and more reliable.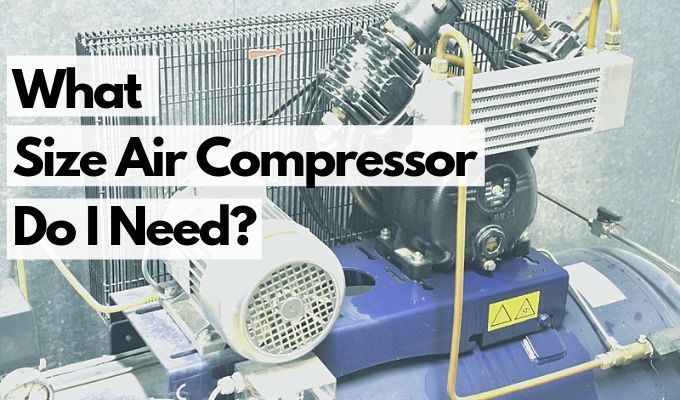 However, there is a large number of its varieties which makes the task of choosing a compressor to paint a car not trivial, since it requires knowledge of the characteristics of its design and the basic criteria that affect performance and device cost.
Which one is the ideal compressor?
What type of compressor is needed to paint a car in a garage? The answer is quite simple, devices that offer performance in the range of 125 to 250 liters per minute. The specific value depends on the model of the spray gun, or rather, on its ability to consume the maximum amount of air.
In this case, the working pressure of the compressor should not exceed 10 atmospheres, and the power should not be within 1500 to 3000 watts. Such devices can work for 15-20 minutes/hour. But even a low power device must contain a filter to clean the incoming air of various impurities that contain of dust and oils.
Semi-professional level compressors
For medium intensity paint jobs, a piston belt compressor will be the optimal device. When choosing it, factors such as the daily amount of work should be taken into account. The capacity of the compressor must exceed the needs of the spray gun approximately one and a half times.
Therefore, if the technical characteristics of the spray gun – the consumption of approximately 300 liters of air per minute, then a compressor with a capacity of 450 – 600 liters per minute is needed. A certain amount of energy is also required since in this case a longer operation of the device is guaranteed without frequent interruptions.
Summarizing the above, it is possible to recommend a compressor with a capacity of approximately 600 liters per minute for painting work in a small workshop, with a working pressure of approximately 16 bar with a reception volume of 50 – 100 liters. With such equipment, it is possible to paint individual parts of the body and the entire car.
Domestic compressors with a receiver with a volume of 40 to 50 liters and a capacity of up to 250 liters per minute to perform high-quality paintwork with relatively frequent use will not be sufficient. Attention should be paid to the quality of the electrical wiring of the compressor power.
Professional compressors
For professional-level tools and equipment, there are always high demands. There is no exception and device for supplying compressed air used for the work of the painting equipment. When buying the best air compressor for home garage to paint cars, it is better not to focus on cost, since it depends on many factors, not always related to the performance and reliability of the device, as well as the quality of the work done. The most appropriate requirements for professional use are piston-type compressors, equipped with an air dryer.
Good results can be achieved with the help of screw devices, characterized by average power. Such compressors are characterized by the acceptable quality of the output airflow, high reliability and acceptable energy consumption, which are easy to maintain and have a more compact size compared to their piston-type counterparts.
For service stations or companies specializing in car painting, compressor installations are recommended with a capacity of approximately 2.5 to 5.5 kW, with reception volumes of up to 900 liters and capacity of up to 600 liters per minute.
Hey, Just one more thing, We're actively looking for expert to contribute to home renovation "write for us", If you're Interested, Please contact us!